Important Factors For A Smooth UK Furniture Delivery
What should you be aware of when it comes to furniture delivery in the UK? Continue reading and learn everything you need to know about our services!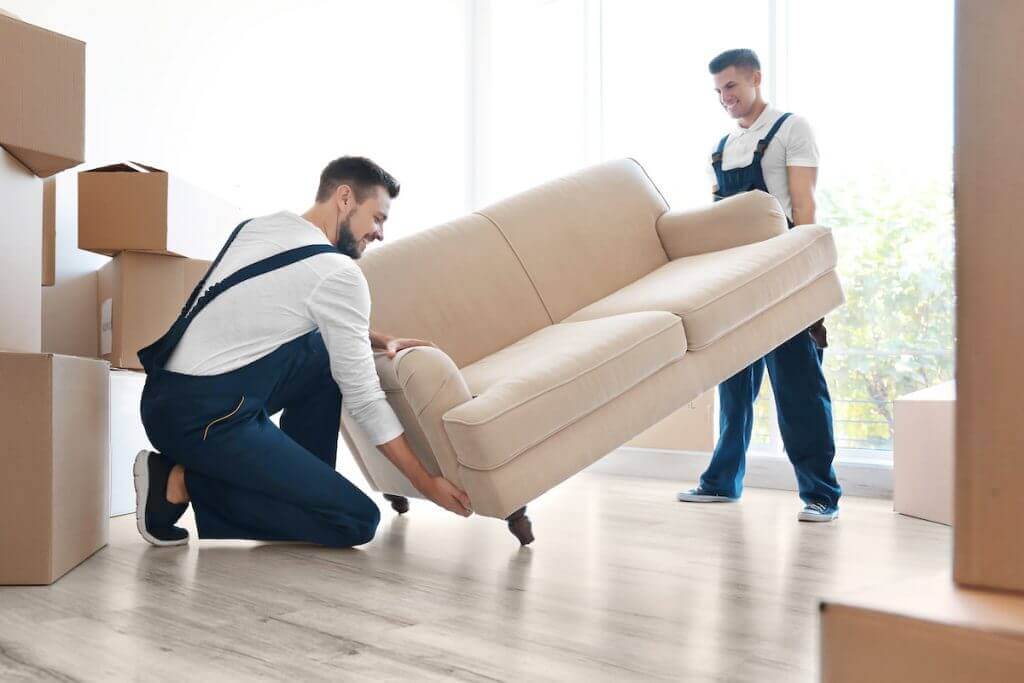 What Should You Know About Furniture Delivery?
Purchasing furniture is nice, but most people struggle with how to get it from the store to their house or business. Furniture delivery might be a major hassle, but we'll show you how to do it right by hiring a UK furniture delivery service provider.
You just need some basic information and to take the appropriate precautions to accomplish your goal starting with hiring a UK Furniture Delivery Service Provider.
Undoubtedly, finding a Furniture delivery UK service is a crucial move. You need a furniture delivery service that specialises in transporting bulky and heavy things like furniture.
Ensuren that the UK furniture delivery service you choose has the van, equipment, and experience to safely transport your furniture material. The best furniture delivery UK will take care of your shipment from start to finish.
Achieving The Goal With Appropriate Questioning
Both you and the UK Furniture Delivery service provider will benefit from knowing the particulars of your consignment.
While most furniture delivery UK service providers will be able to provide you with a rough estimate of costs for the fundamental services, the final offer may differ based on your individual needs. For instance, where the things are coming from and going to. It's possible that certain service provider won't go to your area, or that it may cost you extra to use them.
Next, you should find out as much as you can about the dimensions and weight of your furniture. You may also inquire about supplementary insurance if you plan to carry anything of higher value.
Pickup and delivery schedules for the furniture should also be arranged with your choosen service provider. It may cost a little extra, but some furniture delivery UK will expedite reservations for you that guarantee delivery within a certain time frame.
For some providers, you may even arrange a precise time for pickup and delivery.
Getting Ready For Your Furniture Delivery
All right, you've scheduled the delivery of your furniture with your UK furniture delivery. Great! All that's left to do now is get ready for their arrival.
It just makes sense that there would be two perspectives on this;
If you ship home furnishings;
You, as the vendor or the person merely transporting the furniture, need to keep a few things in mind before you hand it off to the furniture delivery UK service provider. The first would be whether or not the object is too huge and heavy for one person to carry. Traverse into account the path that the furniture must take from its current location to the waiting van or truck of the UK furniture delivery service provider. To make room for the couriers, you may need to reorganise some of your belongings.

The next step is, depending on the piece of furniture, disassembling it. Remove any shelves that can be moved, for instance. Alternately, you may lock all the cabinets and drawers. Not all carriers will include high-quality bubble wrap for your packages, but some will. It's a good idea to inquire about that in addition to the furniture delivery.


When awaiting the arrival of furnishings;
Now that you're in this position, your work is easier. Examine the path from the vehicle to the desired location for the furniture to make sure nothing is in the way. Do what has to be done to improve the couriers' working conditions.
Details To Keep In Mind While Ordering A Big-ticket Item
Many individuals today are accustomed to managing a wide range of online shopping delivery. Most of the requests are for quite modest packages. That being said, customers typically aren't prepared for the particulars of large item delivery.
Large and heavy things come with their own set of challenges, not the least of which is the fact that they require special handling and transportation procedures. Really, all that's required is a little bit of extra effort on your part to get ready. What follows is essential information for transporting bulky items.
Research & Check Reviews Before Selecting Your Preferred UK Furniture Delivery
Moving things that are big and heavy requires specialised skills.
Because of this, you should always seek for UK Furniture Delivery that focus on this specific industry. For this reason, many standard furniture delivery UK service provider may not be suitable since they lack the necessary resources to manage the nuances involved. They might not perform it at all, or if they do, they might charge more than normal because of the unique circumstances.
A large item delivery specialist, on the other hand, will often charge less. Plus, the couriers will have the larger trucks and equipment as well as the training and experience to transport the bulky cargo safely.
During your conversation with the provider, they will inquire as to the dimensions and weight of the package, as well as any special pickup and delivery window needs you may have. During this time, you can also ask any questions that you have concerning the assignment. Consider factors including the price of insurance, the size and weight of the package, and any special packaging instructions. When shipping with a courier, the customer may or may not be provided with packaging materials.
Regarding packing supplies, that's a different procedure altogether. It's crucial to the safe arrival of your goods and deserves special attention. The first step in packing and sending something is making sure it's in good condition. Take inventory of the damage, and take out any shelving or other fragile components.
If the couriers need to bring a certain vehicle, you can provide them with the dimensions of the package. The use of a crate or large box can increase the safety of carrying certain items.
It's highly recommended to utilise a pallet when transporting large and heavy objects. Securing the items by strapping them to the pallet will make moving them around much simpler. In addition, a small trolley and straps could come in handy for loading and unloading the item from the van or truck, depending on the item and the location.
Six Questions You Should Have Ready For Your UK Furniture Delivery
In order to successfully arrange a furniture delivery, it is essential to choose a reliable mover. Doing so requires asking the appropriate questions of the courier to ensure you receive the desired service.
Your ultimate decision on which furniture delivery service to use will likely hinge on the questions you ask. As an added bonus, the company may then provide you with a precise estimate. So, let's go into some of the most pressing issues;
Coverage
It goes without saying how crucial this is. Find out what regions are serviced by the furniture courier. At an extra cost, some providers may additionally serve nearby neighbourhoods. Therefore, the first step is to learn about the service regions.
Constrained By Size Or Mass
The next step is to provide specifics about the cargo you need moved. Find out whether there are any restrictions on the products' dimensions and/or weight. For example, some businesses focus only on manufacturing novelty or novelty-sized products. Others provide the same service, but for a wider range of sizes, but at a higher price. And certain delivery services are more suited to handling your new sofa, dining table, and other furniture because they specialise in large and heavy products.
Periods Of Pickup & Delivery
Some UK furniture delivery services have set business hours and cannot accept or make deliveries at other times. However, there are services that will accommodate your schedule with convenient delivery windows and speedy turnarounds. The more you know about the shipment's origin and destination, the more able you'll be to tell the shipper and/or recipient, as well as schedule the service properly.

Insurance
All packages sent through courier are covered by insurance, although there may be supplementary requirements for some high-value products. If you're sending a pricey antique cabinet, for instance, it's courteous to let the courier know and inquire about any special protections they may provide. As the old adage goes, better safe than sorry.
Packaging
Something else you should talk about with a possible courier. You may find companies that offer professional bubble wrap for use in packing and protecting your furnishings. Others, however, would need that the customer provide their own packaging. It's also a good opportunity to talk about whether or not you'll be using a pallet to transport your heavy furniture, and how you'll be doing so.
Costs For Extra Assistance
Numerous ancillary services are available from each given moving company; you may find that you require one or more of these. If you need anything picked up or delivered and it's big or bulky, hiring a two-man service may be your best bet. Companies frequently provide such services in advance, but you should still feel free to ask any pertinent questions you may have.
For instance, you may inquire about the costs involved. The cost of additional services is reflected in their name. The final cost might end up being substantially more than the first estimate before you realise it. The correct balance between price and functionality must be carefully considered.
You might also want to know what to do if your item is damaged in transit, just to be safe. You should know what occurs and how much time is needed to settle things out just in case you need it.
The key is specificity and inquiry, as you can see. Taking these steps can help you better select a reliable furniture delivery.