Floor plans
Professional 2D & 3D Floor Plan
Flexible hours, book a time that suits you

Free cancellation anytime

Same day bookings

Pay us by Card, PayPal, Google Pay, Apple Pay or Pay on-site
Market Your Property Faster!
Choose your service:
Required field!
We're sorry, you do not qualify for the government grant.
Continue and find the best installation prices in the UK.
Congrats! You qualify for a government grant!
You could save up to £350 with a government grant for your charger.
Please enter a valid postcode or address eg. SW1A 1AA
George was the embodiment of professionalism. Knowledgeable and courteous.
Lovely and polite. Turned around plans the same day! Really pleased, highly recommend
I needed a floor plan as soon as possible. Everything was arranged and delivered in a few days. Great service and excellent product. Thank you!
Awais has been professional and courteous throughout the process and delivered the project with a high-standard finished product.
Steven is excellent. Very professional, organised and timely. I had a few adjustments to make and he made changes quickly with no fuss.
Joseph's communication was efficient. Had the plans swiftly. Very pleased
Really easy to organise the job. Very punctual. Final product awesome. Will use again soon!
We need more people like George on this Earth, he has gone above and beyond, we cannot recommend him high enough! We will absolutely call on George again without any hesitation, his knowledge is seriously vast and he is completely on your side. Thank you from us!
Real professional. I like his job, n free advice. That's great. Thanks you have, this guy.
Great service. Arrived early and completed the plan promptly. Many thanks
Recently booked jobs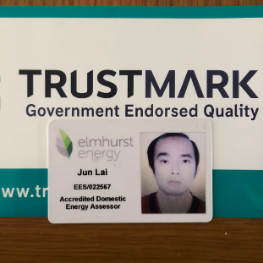 Complete Guide to Floor Plans
Floor plans are an essential part of architecture and design. They provide a visual representation of a building or space and are used to plan and optimise the layout of the space.
Here, we'll explore what floor plans are, how to find them, the different types of floor plans, and the best tools to use.
What Is A Floorplan?
A floor plan is a two-dimensional diagram that represents the layout of a building or space. The diagram gives accurate measurements of the room sizes, how the property is arranged and where the key components, such as kitchens, bathrooms, storage space and appliances are located. They are typically displayed in both the online and printed marketing material of your property and are widely considered to be of equal importance as professional photographs.
There are several components of a floor plan, including walls, doors, windows, and other architectural features. Different types of floor plans can be used for different purposes.
For example, a site plan shows the layout of a property and is used for land development, while a floor plan is used to show the layout of a building.
How to do a floorplan
Doing your own plan is possible but not recommended. Making an accurate representation of a property is actually a lot more difficult than it would seem. All rooms must be accurately measured, in accordance with Government guidelines, and then transferred to a digital platform. For a novice, the process is complicated and time consuming. It is also worth noting that many agents will not use plans that have not been professionally produced in order to avoid possible legal disputes over misrepresentations.
Although, if you want to take the risk to create your own floor plan, here are the steps involved:
Gather information about the space.
Decide on the type of floor plan you want to create.
Choose a tool for creating the floor plan.
Draw the floor plan, including walls, doors, windows, and other features.
Add furniture and fixtures to the floor plan.
It's important to measure the space accurately and ensure that the floor plan accurately reflects the layout of the space.
Floor Plans Types
There are three main types of floor plans: 2D, 3D, and interactive.
2D floor plans: 2D floor plans provide a flat, two-dimensional view of the space, including its layout and dimensions. They are often used for planning and design purposes and can be created using software tools.
3D floor plans: 3D floor plans provide a three-dimensional view of the space and are often used for marketing or visualisation purposes.
Interactive floor plans: Interactive floor plans are three-dimensional models that allow users to navigate the space in real-time. They are often used for virtual tours or interactive marketing.
Each type of floor plan has its benefits and drawbacks, depending on the intended use.
How Long Does It Take?
This will obviously vary depending on the size of the property and the complexity of the layout. A home with multiple floors or unusual shaped rooms will take a lot longer than a modern, purpose built home. A typical purpose built apartment should take around 30 minutes, with a normal family house taking closer to 45 minutes.
Floor Plan Appointment Expectations
As the plan is designed to document the total size of the property, the planner will need access to all rooms and auxiliary spaces in order to obtain accurate measurements so you need to ensure that access is freely available. The planner cannot assume a measurement, or take your word for it, so plan ahead - it will make the appointment much quicker!
Typically, professional plans will include a measurement of the outside spaces (if practical) as well as garages or storage spaces or rooms. They do not typically include the measurement of loft spaces. Planners are only able to document the spaces as they sit and are unable to add any detail for potential space, regardless of whether planning is already obtained (if you have separate documents for this, they should be supplied to the agents or directly to the viewer).
What Floor Plans Does Not Include
Whilst every effort is taken to ensure that all measurements are accurate and provide a fair representation of the property, it should be noted that floorplans are created with a disclaimer that they are 'Illustrations for identification purposes only'. As a result, they should not be used for any architectural, construction or planning purposes.
In many homes, particularly period properties, not all rooms are perfectly square, even though they might seem like it to the naked eye - or the plan. Therefore, plans should also not be relied upon for the purposes of buying furniture etc. A floor plan should also never be considered as any type of 'survey' on the property. No assumptions should be made in relation to structural integrity, location of supporting walls, extension potential or similar.
Why Choose Us?
Floor plans are an important part of architecture and design, and they can be used for a variety of purposes. Whether you're an architect, designer, or just someone interested in visualising a space, creating a floor plan can be a useful and rewarding experience.
At our platform, we offer professional 2D and 3D professional floor plans to cater to your specific needs. Our network of skilled professionals spans across the UK, ensuring you can easily find experts who can accurately and beautifully execute your house floorplan. You can conveniently compare real-time prices and read reviews to make an informed decision, and book your appointment at fixed prices. With our services, bringing your floorplan ideas to life has never been easier!
Related Services
Frequently Asked Questions