Floorplan Office
Flexible hours, book a time that suits you

Same day bookings

Pay us by Card, PayPal, Google Pay, Apple Pay or Pay on-site
Find Reliable Constructors In Your Ares
Choose your service:
Required field!
We're sorry, you do not qualify for the government grant.
Continue and find the best installation prices in the UK.
Congrats! You qualify for a government grant!
You could save up to £350 with a government grant for your charger.
Please enter a valid postcode or address eg. SW1A 1AA
George was the embodiment of professionalism. Knowledgeable and courteous.
Lovely and polite. Turned around plans the same day! Really pleased, highly recommend
I needed a floor plan as soon as possible. Everything was arranged and delivered in a few days. Great service and excellent product. Thank you!
Awais has been professional and courteous throughout the process and delivered the project with a high-standard finished product.
Steven is excellent. Very professional, organised and timely. I had a few adjustments to make and he made changes quickly with no fuss.
Joseph's communication was efficient. Had the plans swiftly. Very pleased
Really easy to organise the job. Very punctual. Final product awesome. Will use again soon!
We need more people like George on this Earth, he has gone above and beyond, we cannot recommend him high enough! We will absolutely call on George again without any hesitation, his knowledge is seriously vast and he is completely on your side. Thank you from us!
Real professional. I like his job, n free advice. That's great. Thanks you have, this guy.
Great service. Arrived early and completed the plan promptly. Many thanks
Recently booked jobs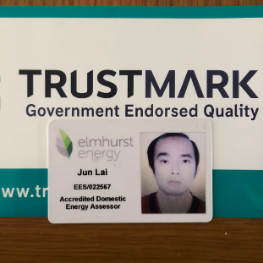 FloorPlan Office: What Is It, How Does It Work?
A floorplan office is a plan that shows the layout of an entire office space, including where each object is situated. In most cases, the floor plan will also include other important details. Such as door and window placements, ventilation and lighting plans, and any special features or amenities that may be included in the space.
The purpose of a floorplan is twofold: first, it can help employees to understand how their work area is organised. Second, it can assist with decisions about furniture and fixtures placement. When designing a floorplan office, it's important to consider both the space's functional and aesthetic needs.
Common elements in floorplan offices are front and back, open or closed spaces; large or small work areas; break rooms; storage areas; conference rooms; private offices; or team rooms. Each type of space will require a different layout based on its purpose.
A floorplan office is an essential tool for any business, and its layout can help to optimise efficiency and productivity.
Why Do We Dream Of A Floorplan Office?
There are many different types of floorplan offices, depending on the needs of the business. A traditional office layout might have a central area with several smaller work zones radiating out from it. This allows for more interaction between employees and facilitates communication. 
A floorplan office can also be designed to maximise space and save money on rent or expenses. Some businesses opt for an open-concept design, where employees can access everything in the office. This allows for more collaboration and efficiency.
5 Things Every Floorplan Office Needs
In a floorplan office, the layout of the workspaces is designed to optimise communication and collaboration between employees. There are typically multiple clusters of offices connected by corridors or common areas. Some floorplan offices also have open spaces in the middle of the floor to allow for more natural employee interactions.
Here are five things every floorplan office needs:
A layout that minimises walking. Floorplan offices with a centralised location tend to be more efficient because it is easy to walk from one part of the office to another. In contrast, an office layout with many small workspaces will require employees to walk greater distances, which can be time-consuming and fatiguing.
Plenty of common areas where employees can gather and relax. Floorplan offices with plenty of gathering space encourage informal conversations and help build team spirit. Offices with limited space often feel tense and isolated, leading to decreased productivity.
Office corridors or pathways connect different clusters of offices so employees can easily move between them. Floorplan offices should be designed to encourage movement and interaction rather than standing in one place all day long. This means having multiple corridors connecting different clusters of offices so everyone on the team can quickly access each other when needed.
Clear signage directing employees to their designated work space. It'sIt's important for everyone in an office to know their assigned location so they can start working right away. Floorplan offices should have signs that identify each office and its location.
Plenty of window space so employees can see outside and get a sense of the surrounding environment. Floorplan offices with plenty of natural light encourage creativity and productivity.
How To Create A Floorplan Office
A floorplan office is a working space designed to communicate efficiently with coworkers and clients. Floor plans can be customised to fit any business, but they typically have a common feature: an open area in the centre of the room that allows people to move around easily. 
Your office layout can be based on how you work best, so consider your team's needs when creating your floor plan.
Decide on Your Purpose for Having a Floor Plan Office.Before you create your floorplan office, decide why you need one. Popular reasons include reducing work stress and better communication with coworkers and clients. You can also customise your floor plan office to suit any business needs.
Consider Your Team's Needs When Planning Your Office Layout.
Your team will likely have different working styles, so it's important to consider their needs when planning your layout. For example, some people like desks close together so they can bounce ideas off each other quickly, while others prefer more spaced-out setups so they can work in peace. Try to accommodate as many team members as possible without sacrificing efficiency or privacy.
Choose Rooms for Your Floor Plan Office Based on How You Work.
Once you've determined why you need a floorplan office and considered your team's needs, choose the rooms in your home that best suit that purpose. For example, choose a room with a large floor space if you're looking for an open area to move around easily. Choose a room with few windows and little furniture if you want to focus on work instead of distractions.
Create a Floor Plan for Your Office Based on the Rooms You've Chosen.
Once you've decided on your layout, use a floor plan software program or a paper map to create your office blueprint. Draw arrows and lines to indicate where people should sit and stand, and label each room with its purpose. You can also include details about the equipment and decorations needed in each room.
5 Creative Ways To Make Your Office More Hip
Add a pop of colour with brightly coloured high-traffic areas like your front desk or reception area.
Use natural wood, stone, or tiles for your floors and walls to add personality and warmth.
Create an indoor garden to help promote fresh air and productivity in the office.
Choose a reading nook or section of the room for solo work, or create a communal space that encourages collaboration by grouping desks together in concentric circles or pods.
Install smart technology like motion sensors or lighting systems that can be controlled remotely to keep the space lit and comfortable all day and night.
5 Tips For Creating A Modern-Day office
Keep your office modern using sleek white furniture and wall decor.
Use art to add personality to your space.
Create a comfortable environment for employees by incorporating plush seating and stylish flooring.
Choose a neutral colour palette to keep your office feeling systematic and organised.
Consider employing a virtual assistant or hiring an in-house design team to help spruce your look!
5 Reasons To Buy An Office Floorplan
Get organised: Office floor plans can help you stay organised by breaking your work area down into specific areas.
Create a comfortable working environment: Floor plans can also help create a comfortable environment by providing enough space for your desk and other office materials.
Save on space: Knowing how much space you need and where it is located can save on furniture and other office supplies.
Coordinate with others in the office: Having an office floor plan can also help coordinate with other employees in the office, as each person will have their designated area.
Save time in the morning: Having an organised office will save time in the morning when you have to find what you are looking for.
How A Floorplan Office Could Improve Your Work
A floorplan office is a layout that is popular in modern offices. The employees are near each other in a floorplan office, but not too close. This makes it easier for communication and collaboration.
There are many advantages to having a floorplan office.
First, it allows for a more efficient workflow. With everyone close by, tasks can be completed quickly and easily. 
Second, it facilitates better teamwork. When everyone is situated adjacent, they are more likely to help and share ideas. 
Third, it reduces stress levels. Employees who are located near one another tend to feel less isolated and stressed during their workday.
Overall, a floor plan office is a great way to improve efficiency and encourage collaboration within an office setting. If you're looking for an updated or new design for your workspace, consider adopting a floor plan office as your new go-to solution!
4 Creative Uses For Your Floorplan
Create a workspace guide.A floor plan office can be used to create a workspace guide for employees. This guide can help employees find their way around the office and ensure that they are using the space efficiently. Additionally, it can help supervisors keep an eye on employee productivity.
Plan meetings.
A floor plan office can be used to plan meetings. This is particularly helpful if your office has many meeting rooms and you want to minimise travel time between them. You can also easily use a floor plan office to assign meeting times and rooms.
Organise your files.
A floor plan office can be used to organise your files. This is helpful if you have a lot of documents that need to be stored in one place and you don't have enough room on your desk or in your filing cabinet. You can also use a floor plan office to track projects and tasks- everything from project deadlines to task lists will be easy to find, thanks to a well-organised floor plan office!
Keep track of important information.
A floor plan office can be used to keep track of important information, such as upcoming deadlines, meeting schedules, and project goals. This information will be easy to access regardless of where you are in the office.
5 Things You Should Know About Your Office Floorplan
Your office floor plan should be designed to achieve efficiency and productivity within your work area.
The shape and size of your office should be based on the number of people working in it and the type of work they are doing.
Consider using conference rooms, break rooms or other areas for informal meetings or activities.
Make sure all furniture is adjustable to ensure a comfortable and productive working environment for everyone involved.
Use colour to create a cohesive look throughout your office, whether through complementary colours or décor features like art or plants.