Hospital Floor Plan
Hospital Floor Plan
Flexible hours, book a time that suits you

Same day bookings

Pay us by Card, PayPal, Google Pay, Apple Pay or Pay on-site
Find Qualified Contractors Near You
Choose your service:
Required field!
We're sorry, you do not qualify for the government grant.
Continue and find the best installation prices in the UK.
Congrats! You qualify for a government grant!
You could save up to £350 with a government grant for your charger.
Please enter a valid postcode or address eg. SW1A 1AA
George was the embodiment of professionalism. Knowledgeable and courteous.
Lovely and polite. Turned around plans the same day! Really pleased, highly recommend
I needed a floor plan as soon as possible. Everything was arranged and delivered in a few days. Great service and excellent product. Thank you!
Awais has been professional and courteous throughout the process and delivered the project with a high-standard finished product.
Steven is excellent. Very professional, organised and timely. I had a few adjustments to make and he made changes quickly with no fuss.
Joseph's communication was efficient. Had the plans swiftly. Very pleased
Really easy to organise the job. Very punctual. Final product awesome. Will use again soon!
We need more people like George on this Earth, he has gone above and beyond, we cannot recommend him high enough! We will absolutely call on George again without any hesitation, his knowledge is seriously vast and he is completely on your side. Thank you from us!
Real professional. I like his job, n free advice. That's great. Thanks you have, this guy.
Great service. Arrived early and completed the plan promptly. Many thanks
Recently booked jobs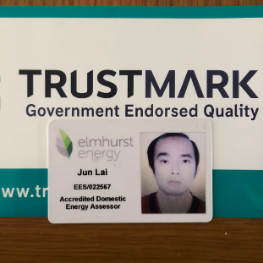 What's The Best Way To Design A Hospital Floor Plan?
Designing a hospital floor plan can be a daunting task, but with the right tools and guidelines, it can be a relatively easy process. This article will discuss some of the best ways to design a hospital floor plan, including using software and templates.
Designing a hospital floor plan can be a daunting task. There are numerous factors to consider, from patient flow to medical equipment requirements. To help simplify the process, here are four tips for designing a hospital floor plan.
Consider the layout of the facility. Do you want patients to walk in one direction only, or can they move around freely? Are there specialized areas that need to be separated by barriers (like pediatric and maternity wards)? Once you have determined the layout, work with your architects to create specific plans for each area.
Keep in mind patient flow. How will patients get from one area of the hospital to another? Will they need to pass through multiple checkpoints or wait in long lines? Consider how many people will use each room at any given time, and make sure that the layout makes sense.
Assess your medical equipment needs. Do you need an intensive care unit or a surgical ward? Will you need an X-ray room or a trauma unit? Each type of room requires different equipment, and planning must consider this.
Plan for future updates and expansions. Hospitals undergo constant changes – new technologies come online, new patients arrive, etc. Make sure that your floor plan is flexible enough to accommodate these changes without causing too much disruption for patients or staff.
What Does A Hospital Floor Plan Look Like?
A hospital floor plan is a blueprint of the layout of a hospital. It includes all the patient rooms, hallways, and other areas. A hospital floor plan can help you design the best layout for your hospital.
A typical hospital floor plan has several important sections. The front section includes the entrance and reception area. The central section contains all the patient rooms. The back section consists of the staff offices and storage areas.
Some hospitals have multiple floors. Each floor has its layout and design. You should also include special features, like an elevator or escalator, in your floor plan.
Importance of Hospital Floor Plans
Designing a hospital floor plan can be a complicated and time-consuming process. There are many factors to consider, including the patient's needs and the hospital's layout. Here are some tips for creating an effective floor plan:
Decide what type of hospital you're designing for. Community hospitals tend to have less complex layouts than large, tertiary care hospitals.
Consider your patients' needs. If you're designing a pediatric hospital, include special features like pediatric rooms and play areas.
Plan your circulation routes carefully. You want patients and staff to move around easily without getting stuck in traffic congestion or repeatedly climbing stairs.
Take into account your facility's exteriors. Suppose your hospital faces busy streets or a lot of pedestrian traffic. In that case, you'll need to design your lobby and entrances accordingly.
Use colour strategically in your floor plan designs. Neonatal intensive care units (NICUs) often require different coloured lighting than other parts of the hospital, for example. Also, keep in mind that certain colours might be more calming or energizing for certain types of patients or staff members.
7 Key Differences Between A Hospital Floor Plan And A Home
A hospital floor plan is typically much different than a home floor plan. Here are 7 key differences:
A hospital typically has more beds and rooms than a home.
Hospital corridors typically run parallel to each other rather than being spread out randomly like in a home.
Hospital rooms are usually much larger than home rooms and have fewer windows/doors. This is so that patients don't feel trapped and can stay calm during their stay.
Hospital corridors often have tight turns, which can be difficult for visitors or nurses to navigate.
Most hospitals have separate wings for different types of health care, such as surgery, maternity wards, and cardiac care facilities.
Hospitals often have multiple entrances and exits that allow staff to move quickly between different parts of the building in case of an emergency.
Hospitals often have separate kitchens and dining areas for patients and staff, which makes food delivery easier and prevents cross-contamination between patients.
7 Things You Should Know About Hospital Floor Plans
Hospital floor plans are designed to optimize patient flow and facilitate communication between caregivers and patients.
Every hospital has a unique floor plan layout that should be considered when designing your hospital project.
Make sure to account for the types of medical equipment that will be located on the floor, as well as the number of beds and rooms available.
It is important to select a design layout that is easy to navigate for patients, staff, and visitors.
It is also important to consider the accessibility of emergency exits in case of an emergency.
Always consider the cost and space requirements when designing your hospital floor plan, as these factors will affect your project's final price tag and feasibility.
Always consult with a professional architect or design team when designing a new hospital floor plan – they will have recommendations specific to your particular facility and needs.
How To Plan Your Hospital Floor Plan
There is no one right way to design a hospital floor plan, but there are some key principles to keep in mind. One important factor to consider is the layout of the departmental spaces. This includes figuring out how many patient rooms and bathrooms are needed and where the entrances and exits will be. 
Additionally, it's important to consider how patients will move around the floor. For example, suppose there are frequent transfers between different hospital areas. In that case, creating designated corridors or walkways might be necessary. Once all of these factors have been considered, a detailed floor plan can be created and finalized in consultation with hospital staff and patients.
5 Most Common Hospital Floor Plans
There are many different ways to design a hospital floor plan, but which is the best for your specific situation?
The most common hospital floor plans are:
A U-shaped layout is best for hospitals with fewer beds and more outpatient clinics. It allows for effective using the space by separating medical areas from administrative areas.
Hourglass layout is best for hospitals with more beds and less outpatient clinics. It divides the space into separate wards, each separated by an open area.
An L-shaped layout is best for hospitals with a mix of beds and outpatient clinics. It separates medical and administrative areas, but it can be difficult to use efficiently because patients must cross through multiple hospital sections.
Trapeze layout is best for smaller hospitals with little room to split their space into separate wards. Instead, patients are spread out throughout the entire hospital, making navigating the facility difficult.
8 Tips for Designing a Hospital Floor Plan
Start by understanding your hospital's purpose and mission.
Next, identify your hospital's services and map out where guests will be located.
Determine how many patient rooms and offices you need and layout accordingly.
Consider the layout of the hallways, entrances, exits and staircases to ensure ease of navigation for staff and patients.
Take into account your hospital's acoustics when planning soundproofing measures.
Ensure all fixtures and furniture are ADA-compliant and placed in logical locations throughout the floor plan.
Ensure that all utilities are easily accessible for maintenance crews and that signage is visible to visitors.
Create a sketch or model of your hospital floor plan to help visualize everything before starting construction!