Warehouse Floorplan
Warehouse Floor Plan
Flexible hours, book a time that suits you

Same day bookings

Pay us by Card, PayPal, Google Pay, Apple Pay or Pay on-site
Find A Reliable Contractor
Choose your service:
Required field!
We're sorry, you do not qualify for the government grant.
Continue and find the best installation prices in the UK.
Congrats! You qualify for a government grant!
You could save up to £350 with a government grant for your charger.
Please enter a valid postcode or address eg. SW1A 1AA
George was the embodiment of professionalism. Knowledgeable and courteous.
Lovely and polite. Turned around plans the same day! Really pleased, highly recommend
I needed a floor plan as soon as possible. Everything was arranged and delivered in a few days. Great service and excellent product. Thank you!
Awais has been professional and courteous throughout the process and delivered the project with a high-standard finished product.
Steven is excellent. Very professional, organised and timely. I had a few adjustments to make and he made changes quickly with no fuss.
Joseph's communication was efficient. Had the plans swiftly. Very pleased
Really easy to organise the job. Very punctual. Final product awesome. Will use again soon!
We need more people like George on this Earth, he has gone above and beyond, we cannot recommend him high enough! We will absolutely call on George again without any hesitation, his knowledge is seriously vast and he is completely on your side. Thank you from us!
Real professional. I like his job, n free advice. That's great. Thanks you have, this guy.
Great service. Arrived early and completed the plan promptly. Many thanks
Recently booked jobs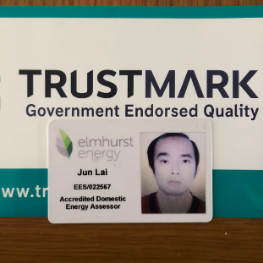 Warehouse Floorplan: Identifying The Right Layout For You
A warehouse layout determines how easily your products can be located and delivered to the right areas. It also affects the efficiency of your operation. By following a well-designed layout, you'll be able to keep your products safe. Here, we will explore the importance of warehouse floorplan and how you can use it to improve your warehouse operations.
What Is A Warehouse Floorplan?
A warehouse floorplan is the blueprint for how a warehouse should be organized and structured to optimize storage and distribution. A well-designed warehouse floorplan can help minimize inventory costs, increase efficiency, and improve customer service.
The Advantages Of Choosing A Warehouse Floorplan
Here are some of the advantages to choosing a warehouse floorplan:
Space Efficiency: A well-planned floor plan can maximize available space, allowing for more product storage or wider shipping lanes. This can save money on construction costs and improve efficiency in terms of product movement.
Organized Storage: A well-designed floor plan will place items near their intended use so that inventory is more organized and easier to access. This can lead to reduced waste and improved customer service.
Layout Flexibility: A warehouse with a flexible layout can be adapted to meet changing needs or preferences quickly and easily. For example, if demand for certain products increases in wintertime, the layout could be modified to include more heating or cooling units.
Improved Safety: Properly designed warehouses typically feature several exit points in case of emergencies. This allows workers to evacuate quickly should an emergency arise, reducing risks both physical and emotional.
The Types Of Warehouse Floorplans
There are many different types of warehouse floorplans, each with its own advantages and disadvantages. In this article, we'll discuss the common types of warehouse floorplans.
The Floor Plan Model.
The floor plan model is the most common type of warehouse layout. This layout separates raw materials from finished products by department or category. Product storage is typically located near the production line, minimizing walking distances between workers and product. This layout also makes it easy to move products between departments.
The Rack Layout.
The rack layout is similar to the floor plan model but differs in that it stores products on individual racks rather than in departmental warehouses. This layout allows for more efficient use of space since it eliminates the need for separate storage for raw materials and finished products.
Open layouts.
Open layout warehouses typically have a wide aisle running down the center, with each department or work area organized along one side. Products are usually stored on shelves or in racks near the front of the room, making it easy for employees to grab what they need and move on.
Closed layout.
Closed layout warehouses are more common in manufacturing settings, where they're ideal for storing products that require closer attention. Products are usually placed on racks or in boxes near the back of the room, with aisles running along the sides instead of down the center.
C-Store Floor Plan.
A C-Store floor plan is perfect for small, independent businesses that sell general merchandise such as clothes, food, and home goods. These plans are typically very small in size, with a single aisle running the length of the store. This layout facilitates easy navigation for customers and also allows for quick stock rotation.
Standard Warehouse floorplan.
A standard warehouse floorplan is typical at larger department stores or chain retailers. It features a wide variety of departments organized into a grid system with aisles between them. This layout makes it easy for employees to move items around and find what they're looking for.
A U-shaped layout.
This layout creates a U-shape in the room, with the shorter arm extending towards the customer area and the longer arm extending towards the back of the building. This layout is good for storing bulky items or items that need to be easily accessible from multiple areas in the warehouse.
L-shaped layout.
This layout creates an L-shape in the room, with one long side and one short side. This layout is good for storing smaller items or items that don't require as much space as other options.
Factors To Consider When Creating A Warehouse Floorplan
Space availability: The layout should take into account the space available on the premises. Too much space can result in wasted space and inefficient use of resources, while too little space can cause bottlenecks and congestion.
Volume and types of products: The layout should be specific to the type of products being stored. For example, a bakery may require separate sections for flour, sugar, etc., while a clothing store may require racks for different sizes of clothing.
Production flow: The layout should be designed in such a way that products flow from one area to another as quickly as possible. This will minimize the time spent retrieving items from storage and expedite production tasks.
Storage capacity: The layout should be designed with enough space to store the expected inventory levels, as well as room for future growth. It's also important to consider how products will be stored, so that they are accessible and organized efficiently.
A properly designed warehouse floorplan will also take into account environmental factors, such as humidity and temperature.
Choosing The Right Company To Design My Warehouse Floorplan
Here are some tips to help you choose the right company:
Research the Company's History
Before contracting with a company to design your warehouse floorplan, it's important to research their history. Make sure they have experience designing warehouses and have been in business for a long time. This will give you confidence that they will be able to create a floor plan that meets your needs and meets regulations.
Confirm Their Expertise
Once you've chosen a company, make sure you confirm their expertise in designing warehouses. Ask them about their experience designing different types of warehouses and how they would approach designing yours. Also ask about any regulatory requirements that may apply to your specific business.
Request Sample Floor Plan
To get an idea of how their designs might look in practice, ask for samples of their previous warehouse floorplans. You can also visit other businesses that have hired their services and take note of the layout and style of their floors. This information will help you visualize how your space might look before committing to a contract with them.
Compare prices and features
Finally, consider comparing prices and features of different companies before deciding on which one to hire. It can be difficult to compare all of the features and prices at once, so try looking at specific aspects such as layout or pricing structure first. Once you've narrowed down your options, it will be easier to make an informed decision.
Reputation and Reviews
Ask around and see if anyone you know has used their services before.
How Much Does It Cost To Design A Warehouse Floorplan?
Designing a warehouse floorplan can be expensive, depending on the size and complexity of the layout. A basic warehouse layout with limited storage capacity may only require a sketch map to get started. A more complex design might require hundreds of drawings and calculations to ensure proper flow and organization.
A warehouse is a crucial part of any business. It's where your products are stored and it's where your customers can find them. But in order to make sure that your warehouse runs smoothly, you need to know what kind of floor plan will work best for your business.