Restaurant Floor Plan
Floor Plans
Flexible hours, book a time that suits you

Same day bookings

Pay us by Card, PayPal, Google Pay, Apple Pay or Pay on-site
Find A Contractor In Your Area
Choose your service:
Required field!
We're sorry, you do not qualify for the government grant.
Continue and find the best installation prices in the UK.
Congrats! You qualify for a government grant!
You could save up to £350 with a government grant for your charger.
Please enter a valid postcode or address eg. SW1A 1AA
George was the embodiment of professionalism. Knowledgeable and courteous.
Lovely and polite. Turned around plans the same day! Really pleased, highly recommend
I needed a floor plan as soon as possible. Everything was arranged and delivered in a few days. Great service and excellent product. Thank you!
Awais has been professional and courteous throughout the process and delivered the project with a high-standard finished product.
Steven is excellent. Very professional, organised and timely. I had a few adjustments to make and he made changes quickly with no fuss.
Joseph's communication was efficient. Had the plans swiftly. Very pleased
Really easy to organise the job. Very punctual. Final product awesome. Will use again soon!
We need more people like George on this Earth, he has gone above and beyond, we cannot recommend him high enough! We will absolutely call on George again without any hesitation, his knowledge is seriously vast and he is completely on your side. Thank you from us!
Real professional. I like his job, n free advice. That's great. Thanks you have, this guy.
Great service. Arrived early and completed the plan promptly. Many thanks
Recently booked jobs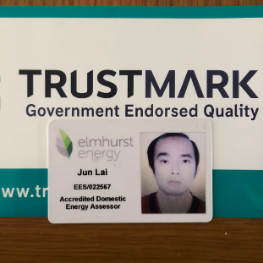 Restaurant Floor Plasn: Tips For Creating The Perfect Layout
When you're planning your next restaurant, it can be hard to know where to start. And that's especially true if you have a unique or unconventional concept. Here, we will provide tips for creating the perfect floor plan for your restaurant. 
From layout considerations to design principles, we'll cover everything you need to make sure your restaurant is successful from the get-go. So get ready to tighten up that seating chart and start making reservations!
Definition Of A Floor Plan
A floor plan is a graphical representation of the layout of an area, typically on a drawing or in a document. In most cases, it will include dimensions for rooms, hallways, and other areas. The purpose of a floor plan is to assist in the planning and construction of an area.
Why Do I Need A Floor Plan For My Restaurant?
The layout of a restaurant can be quite important to the success of that establishment. Floor plans vary greatly from one business to the next, but there are some general tips that can be followed regardless of the design. Creating a restaurant floor plan that is well-thought-out will help you to manage your space more effectively and increase sales.
When designing your restaurant floor plan, make sure to consider how many people will be seated at each table. Also, think about where the restrooms and kitchen will be located. It is also important to consider where your main entrance and exit will be. By taking these factors into account, you can create a layout that works best for your business.
In addition to floor plans, it is important to have a good marketing strategy when launching a new restaurant. Create a logo and color scheme that matches your business theme, and use social media platforms such as Facebook and Twitter to promote your brand. Building a following will help you attract new customers who may not have known about your restaurant prior to opening.
Planning Your Restaurant Layout
Layout is essential for any restaurant. Creating a layout that is organized and flows well will help to speed up service and keep your customers happy. Here are some tips for creating the perfect restaurant floor plan:
Start with the entrance. Make sure your entrance is well-lit and welcoming, with a directory or signage to help guests find their way. Plan your layout so that guests have plenty of room to walk without running into obstacles.
Plan your seating area first. This should be near the front of the restaurant so you can easily see your guests and greet them when they arrive. Try to space your tables evenly around the room, as this will make it easier for servers to serve customers.
Create a focal point in your dining area. This could be a large window or sculpture, which will draw attention to the space and make it more inviting. Use furnishings and decor to enhance this area, rather than covering it up with tables and chairs.
Separate dining areas by function. breakfast areas, lunch spots, dinner venues, etc. This will help keep things clean and organized, making it easier for servers to move around the restaurant unnoticed.
Set aside spaces for bar seating if you plan on serving cocktails or alcoholic beverages. This will help attract customers who want to socialize before or after their meal.
Tips For Creating The Perfect Restaurant Floor Plan
There are a few things to keep in mind when designing the perfect restaurant floor plan. First and foremost, make sure the layout accommodates your guests. Second, limit distractions so customers can focus on their meal. And finally, consider how you'll use the space: is it primarily for seating or serving?
Think about your guests. When designing your restaurant floor plan, think about who will be visiting and what their needs are. Do they need plenty of space to move around? Or do they prefer a more compact layout that doesn't require them to walk too far? Decide what recommends best for your business and go with it.
Limit distractions. It's important to keep visitors focused on their food while they're eating by limiting distractions such as TVs or loud noises. You don't want them to have to shout over the sound of cartoons playing on the TV in the back corner of the room! Try to design an environment that's calm and comfortable so people can savor their meals without interruption.
Use space efficiently. Once you've determined how much space your restaurant needs, start thinking about how you'll use it most effectively. Will there be a lot of seating in one area? Maybe a bar counter would be better suited for serving drinks instead of sitting tables near the door where people walk in and out constantly! Or maybe you'd rather have more wall-mounted menus so people can browse without taking up stationery from other
Why Consider Hiring A Professional Restaurant Floor Designer?
A floor plan designer is a professional who helps to create a layout for a restaurant or other commercial space. The designer's job is to come up with an effective and aesthetically pleasing layout that will meet the specific needs of the business.
Some of the most important factors that a restaurant floor plan designer will consider when creating a layout for a restaurant are seating capacity, flow of traffic, and storage options. The designer will also take into account things like natural lighting and ventilation.
It is important to remember that a restaurant floor plan design is not simply a diagram of rooms and hallways - it should be designed to look good and flow well. A poorly designed restaurant floor plan can lead to nightmare traffic flow and cramped quarters, both of which can ruin your business. So if you're looking for help in designing your next restaurant space, consider hiring a professional restaurant floor plan designer.
Some Factors To Consider When Choosing A Restaurant Floor Plan Designer
Your budget: A high-quality restaurant floor plan designer will charge by the hour, so be sure to have an idea of how much money you are willing to spend.

Your size and type of restaurant: Some designers specialize in large chain restaurants, while others focus on independent businesses.

Your location: The designer may have experience with specific types of restaurants in your area.
Your style: You might want a designer who specializes in French cuisine or Italian food, for example.