School Floor Plan
School Floor Plan
Flexible hours, book a time that suits you

Same day bookings

Pay us by Card, PayPal, Google Pay, Apple Pay or Pay on-site
Find Reliable Contractors Near You
Choose your service:
Required field!
We're sorry, you do not qualify for the government grant.
Continue and find the best installation prices in the UK.
Congrats! You qualify for a government grant!
You could save up to £350 with a government grant for your charger.
Please enter a valid postcode or address eg. SW1A 1AA
George was the embodiment of professionalism. Knowledgeable and courteous.
Lovely and polite. Turned around plans the same day! Really pleased, highly recommend
I needed a floor plan as soon as possible. Everything was arranged and delivered in a few days. Great service and excellent product. Thank you!
Awais has been professional and courteous throughout the process and delivered the project with a high-standard finished product.
Steven is excellent. Very professional, organised and timely. I had a few adjustments to make and he made changes quickly with no fuss.
Joseph's communication was efficient. Had the plans swiftly. Very pleased
Really easy to organise the job. Very punctual. Final product awesome. Will use again soon!
We need more people like George on this Earth, he has gone above and beyond, we cannot recommend him high enough! We will absolutely call on George again without any hesitation, his knowledge is seriously vast and he is completely on your side. Thank you from us!
Real professional. I like his job, n free advice. That's great. Thanks you have, this guy.
Great service. Arrived early and completed the plan promptly. Many thanks
Recently booked jobs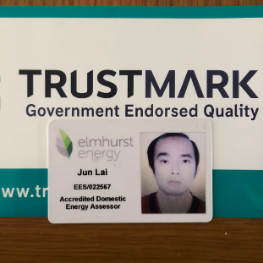 A Guide To The Perfect School Floor Plan
When it comes to choosing the right school floor plan provider can be a daunting task. There are so many different types and layouts to choose from, and it can be hard to know where to start. In this guide, we will walk you through the basics of choosing the right floor plan for your needs.
What Is A School Floor Plan?
A school floor plan is a diagram that shows the location of classrooms, offices, and other facilities on a school floor.
School floor plans typically include the following information:
Location of classrooms and other facilities on the floor
Size and layout of each classroom
Location of offices and other facilities
First and foremost, make sure you have plenty of space to move around. You'll need enough room to accommodate classrooms, offices, hallways, and other common areas. Of course, also take into account the number of students in your school and their expected movement patterns.
Types Of School Floor Plans
There are many different types of school floor plans to choose from, and it can be difficult to decide which is right for your child. Here are some pros and cons of each type of school floor plan:
Traditional School Floor Plans:
Pros: Traditionally designed school floor plans are often easy to adapt to changing needs, and they can accommodate a large number of students.
Cons: Traditional school floor plans can be relatively boring, and they may not be well-suited for students with special needs or who prefer a more individualized environment.
Modular School Floor Plans:
Pros: Modular school floor plans allow for a great deal of flexibility in terms of layout, which can make them more adaptable to the needs of individual students.
Cons: Modular school floor plans may be more expensive than traditional school floor plans, and they may not be as versatile.
Open School Floor Plans:
Pros: Open school floor plans are often thought of as being more modern and stylish, and they can allow for a great deal of natural light and ventilation.
Cons: Open school floor plans may not be well-suited for all students, and they can be less accommodating to special needs.
How To Hire A School Floorplan Service Provider
Before you begin the school floor plan design process, it is important to identify who will be responsible for creating and executing the project. This person can be your architect or a floor plan service provider. Hiring an architectural firm to create your school floor plan may be more expensive, but it can also result in a more detailed and professional finished product. 
MyConstructor is a leading company in the UK that provide school floor plan design and construction services. They can provide a comprehensive range of services from initial consultation and design to full project management. They are reliable and have a good reputation, so if you are looking for a reputable school floor plan service provider, MyConstructor should be your first choice. 
When choosing a school floor plan service provider, think about what you need from them. Do you want someone who will do all the legwork for you? Or do you want someone who can provide input along the way? Once you've identified who will be working on your project, make sure to set up a meeting so that you can discuss your goals and expectations for the finished product.
Once you have hired your school floor plan service provider, it's important to give them clear instructions on what they need to do. Be prepared to provide samples of furniture and images of spaces that match your specifications. Also, be sure to let them know when you would like updates on progress so that they can keep on track with deadlines.
How To Choose The Right Layout For Your School Floor Plan
When choosing the layout for your school floor plan, it is important to take into account the classroom sizes, activity spaces, and hallways. Additionally, it is important to choose a layout that will work best for your students and staff.
There are several factors to consider when choosing a school floor plan:
Classroom sizes: It is important to choose a layout that will accommodate the largest and smallest class sizes. Smaller classes can be accommodated by using clustered classrooms or small groupings of classrooms near an activity space. Larger classes can be accommodated by using larger groups of classrooms or spreading them out across the school.
Activity spaces: It is also important to consider where the activity spaces will be located. These spaces can include libraries, gyms, cafeterias, and auditoriums. They should be located close to classrooms so that students have easy access to them during breaks and lunchtime.
Hallways: It is also important to think about where the hallways will be located. Hallways should be placed in between clusters of classrooms so that they are not too long or too short. The hallway should also curve around so that it provides a sense of openness and continuity throughout the school.
What Factors Should You Consider When Designing Your School's Floor Plan?
When designing your school's floor plan, you should take into account the layout of the school, the number and size of classrooms, as well as the amount of space each student will need. 
You may also want to consider whether you want enough open areas for students to congregate and work together or if you prefer more individualized learning spaces.
Another important factor to consider is whether you want your school to feel like a single large space or divided into smaller sections. Suppose your school has a large central area with several classrooms surrounding it. In this situation, it might be ideal for creating separate zones for each type of class (math, science, English, etc.) so that students feel more engaged and connected to their educational environment.
Finally, make sure that all classroom doors are ADA compliant and that there is adequate foot traffic throughout the building so that students can easily move from one area of the school to another.
Benefits Of A Professional School Floor Plan
A professional school floor plan service provider can help you create a cohesive and functional floor plan for your school that will improve the learning environment for your students. By creating a well-planned floor plan, you can ensure that all students have access to the necessary areas and facilities and that there is enough space to accommodate growing enrollments.
A professional can also help you redesign outdated or mismatched classroom spaces into more functional and efficient classrooms. A well-designed classroom layout can help to improve student retention rates while helping to reduce teacher workloads.
In addition to designing effective classroom layouts, a professional school floor plan service provider can also help you create an overall strategic vision for your school campus. This vision should consider not only the physical design of the campus but also the educational objectives that you hope to achieve. By developing a well-informed vision for your school, you can ensure that your goals are consistently reflected in the physical design of the campus.
Finally, a professional can provide valuable consultation during the planning process, ensuring that you receive unbiased advice from an expert in the field. By working with qualified professionals, you can ensure that your school project is executed flawlessly and meets all of your requirements
The Cost Of Creating A School Floor Plan
Costs vary depending on the size, complexity and location of the school floor plan. Typical costs for a small, K-8 school range from £1,000 to £5,000. For a larger secondary school, costs can range from £10,000 to £25,000. Costs for a larger high school or college campus can range from £50,000 to £250,000.
When it comes to designing your dream school floor plan, there are a few things you should keep in mind. 
First and foremost, make sure that the layout of your classroom will allow for optimum learning. 
Next, consider how many students you are expecting to enrol and what type of instructional style you prefer. 
After that, decide on the size of your classrooms and any other features that will be important for your students. 
Finally, consult with an architect or planner who can help create a detailed floor plan that meets all of your specific needs.