EICR Commercial Property
EICR Commercial Property

Nationwide Service
Flexible Hours, book a time that suits you

Same Day Bookings

Pay us by Card, PayPal, Google Pay, Apple Pay or Pay on-site
Qualified & Certified Professionals
Choose property type:
Required field!
How many bedrooms do you have?
Required field!
We're sorry, you do not qualify for the government grant.
Continue and find the best installation prices in the UK.
Congrats! You qualify for a government grant!
You could save up to £350 with a government grant for your charger.
Please enter a valid postcode or address eg. SW1A 1AA
Excellent .Pritesh was polite, kind, professional and reasonable and did the job in a very good order. I will highly recommend Pritesh to other customers.
Great experience!! Peter was on time and kept me informed about his arrival time. Peter was straightforward and gave me the correct advise and dealt very effectively within time with my issue.
Professional and courteous with a tidy outcome and the job completed efficiently.
Really great service, came on time, checked everything right. Gave recommendations on how to reduce bills. Overall 5 star
Excellent experience; good availability, good communication. Would defo use again x
Excellent would use them again. Very helpful and excellent quality and services. Shame you can't find people like them that would go out their way to help . Thanknyou
Recently booked jobs
Electrical Certificate
with
Simplex Electric...
Electrical Certificate
with
Electrical Safet...
12 hours ago in Brierley Hill
Electrical Certificate
with
Switched on Elec...
Accredited & Affordable Professionals on one platform
Schedule an electrical engineer at a time convenient for you and receive your Electrical Installation Certificate Report (EICR Commecial Property) within 2-5 business days. Pay by card or on-site.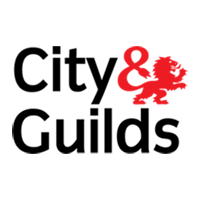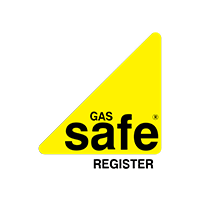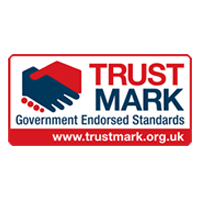 Everything about EICRs for Commercial Properties - EICR Commercial Property Report
What is an Electrical Installation Condition Report for a Commercial Property (EICR Commercial Property)?
EICR is also known as a Landlord's Electrical Safety Certificate. An EICR Commercial Property Report, is a periodic inspection and finally a report on the state of a business's electrical systems condition.
Any property owner, landlord, or renter should carry out an Electrical Installation Condition Report (EICR) to guarantee that the property's electrical wiring is safe and in good condition.
Take a look at our comprehensive EICR Commercial Property Guide. If you have any questions about what an EICR commercial property is, how much it costs, why you need one, or what other wiring checks you may need to perform, continue reading.
Condition Reports for Electrical Installations are Exactly What They Sound Like
You may not discover indicators of deterioration in electrical systems and wiring until it is too late. Checking the electrical installation in a business or a home will assist identify any defects or damage and any wiring that does not satisfy current rules.
Electrical Installation Condition Reports for commercial properties (EICR Commercial Property) are generated due to a periodic inspection reporting procedure.
For a commercial or non-domestic property, you are required but not obligated to perform an EICR. However, the current BS7671 Wiring Regulations (Regulation 135.1) stipulate that you should maintain and guarantee the safety of your electrics. It is strongly advised that you obtain an EICR inspection every five or ten years depending on the type of the property.
There is no legal requirement to provide a certificate to the tenant, but there are recommendations on how the inspection should be carried out and how often. Firms should make sure that the electrical systems of the building are safe for them and their employees.
What is Included in a Routine Inspection? Differences Between Commercial & Residential Premises
Periodic EICR inspection reports are completed on a site-by-site basis by a certified electrician to undertake the work. The most important thing you should know is that commercial properties have different maintenance schedules than private residences. More specifically:
Residential Premises
For residential premises, the procedure begins with a meeting with the customer to discuss the scope of testing (such as the number of circuits) and any restrictions (such as not checking cables in walls or floors, which would require you to cut out plaster, etc.).
Standard first verification testing by electricians is recommended for anything they have access to.
Commercial Premises
As for commercial premises, there could be operating restrictions that the contractor would first have to talk about, such as turning down any servers or phone connections that would affect a business. There may be a sampling rate that specifies how many sockets will be tested at the outset, and if any issues arise, the contractor may opt to test a larger percentage (say, from 25 percent to 50 percent) of the sockets.
The EICR Commercial Property Report
An Electrical Installation Condition Report or an EICR Commercial Property Report will be sent to you following all tests necessary for the periodic inspection.
This is only a summary of the electrical installation's safety, not an EICR Commercial Property Certificate.
Fact-based information is included in the report, including topics like defective wiring and obsolete safety measures. It's possible to add images in your report and any other relevant information.
You may find out how long it will be until your next periodic inspection in the report that the electrician provides you with. However, your electrician may suggest that your home should be inspected every five - seven years because of the age of the wiring, for example.
Any corrective work recommended in the report should be included in a cover letter. If the repair is urgent, the electrician will include it in your cover letter of the EICR Commercial Property Report and highly recommend that you take action immediately.
What is the Cost of an EICR Commercial Property?
An Electrical Installation Condition Report (EICR) for commercial properties typically costs between £49 and £500.
Factors that can affect the final price of an EICR Commercial Property Report as follows:
Location.
Scope of work.
Size and age of the property.
Type of property.
Number of appliances that need to be checked.
Learn more about our commercial EICR costs here!c
The need for an EICR Commercial Property
For the most part, property/business owners are willing to endure repeated electrical problems. That implies that problems can accumulate over time, and you may be unaware of anything more dangerous if you don't replace a broken switch right away or get someone out to check out a broken outdoor light.
Your electrical wiring should be serviced much like your boiler to guarantee that you and your employees are protected from the dangers of an electrical malfunction. Having an EICR means you can be certain that all of the electrical systems in your business are up to code and safe to use.
If your property insurance policy requires an EICR to be legitimate, make sure you read the fine language. Otherwise, you risk having your policy void.
For example, if an EICR identifies objects that need to be repaired but the homeowner fails to carry out the necessary work, and a fire breaks out due to work outlined in the EICR, your home insurance may refuse to cover the resulting damage.
Every five years or at the end of a tenancy, landlords must have an EICR done on their property to guarantee safe properties. HMO regulations are already in effect. The Management of Houses in Multiple Occupation (England) Regulations 2006 mandates that a qualified electrician's premises be inspected every five years.
EICR Commercial Property (periodic inspections) must be carried out at least every five years, in England under the Electrical Safety Standards in the Private Rented Sector (England) 2020 regulations.
Further Checks During an EICR Inspection
Even if you don't have an electrician around, you may perform basic visual checks on your property before a routine inspection and between them. You can examine your plugs and sockets for burn marks and discolouration using a magnifying glass.
We strongly advise you to do a 3-month RCD test on your consumer unit built-in RCD or the portable RCD plug. It should be turned off as soon as possible.Call an electrician if it won't shut off.
When using extension cords, make sure you don't "daisy chain" them together; this may be exceedingly dangerous because extension cords have a maximum voltage they can transport.
If you need an Electrical Installation Condition Report, make sure you get it done by a licensed electrician.
Don't know where to look? Then, proceed to our list of qualified electricians.
How Often Should I Get an EICR Commercial Property Report Done?
The following are the maximum intervals recommended for testing;
Every ten years, or at the time of a change of occupants, is the suggested interval for a home inspection.
Every five years and at the beginning of each new tenancy, an EICR should be performed on a rental property.
Commercial installations should be checked every five years or at the time of a new tenant's move-in.
My renter hasn't filed an EICR report yet; do I have to?
Every five years, or at the beginning of each lease, the landlord is responsible for putting together and conducting an EICR commercial property test.. Proof that a licensed electrician did the work is required.
I'm an electrician. Can I Conduct an EICR for a Commercial Property?
To be eligible for an EICR, you must have a Level 3 periodic qualification, which can only be obtained by completing an EICR.
It would be necessary to show that you were competent if you performed an EICR and then misled a customer into thinking everything was alright until a malfunction caused a fire.
As part of this training, a Level 3 Periodic qualification is required to demonstrate your knowledge and skills in periodic inspection and periodic documentation, including the right use of codes.
Is an EICR Commercial Property Required Before Putting my Property on the Market?
While not necessary, it is best to ensure everything is working and safe. A buyer may claim that the wiring in the business is out of date, in which case you might show that a periodic check was performed and the wiring was deemed safe.
Hire a Licenced Electrician for your Commercial Property Today!
On our platform, we have gathered the best professionals for any type of property services. When it comes to yours and your employees safety, it is advised to go with a professional you can trust. Make sure to hire a qualified and experienced electrician to conduct your EICR Commercial Property Report of your business, so you can guarantee the safety of your employees.
Compare prices and reviews in no time through MyConstructor and book the best deal for you, with the professional that best suits your needs.
Frequently Asked Questions about EICR
An Electrical Installation Condition Report certifies that the electrical appliances of the property are safe to use and that there are no potential dangers and risks for you or your tenants. The report should be renewed every five years but it is advised to have your electrical appliances checked more often.
The cost of an EICR may vary depending on a different number of factors such as: The location of the property, the size of the property, the type of the property, how easy is to access the electrical appliances, how many are there etc.
Through our platform you can compare prices and reviews of qualified electricians and choose the one that suits your needs.
As of July 1st 2020, legislation states that landlords need to provide a satisfactory electrical certificate before they can move new tenants into a property. This also applies for tenancy renewals and changes of occupancy.