Retrofit Assessments
Find Retrofit Assessors - Nationwide Services
Flexible hours; Book a time that suits you

Same Day & Next Day Bookings

High Quality Retrofitting Services

Free Cancellation Policies

Pay us by Card, PayPal, Google Pay, Apple Pay or Pay on-site
Experienced & Trustworthy Retrofit Assessors
How many bedrooms do you have?
Required field!
We're sorry, you do not qualify for the government grant.
Continue and find the best installation prices in the UK.
Congrats! You qualify for a government grant!
You could save up to £350 with a government grant for your charger.
Please enter a valid postcode or address eg. SW1A 1AA
I have marked "Reliability" as 3 stars as there was no real basis for assessing this characteristic. Julija carried out her examination of the property very fully and effectively, and her report is very useful. Her accent made communication a little problematic some of the time, but this was not a serious issue. I would have no hesitation in recommending her to anyone needing an assessment of their property.
All went OK and was what I expected. Not yet read report since I am very busy!!
Damien did a thorough assessment and is now following up some best options for me. Professional, informative and cheerful.
David asked the same questions multiple times and it was clear that he did not understand well what we did in our home renovations and the impact as his interpretation and application of regulations did not instill confidence. We subsequently used another person on the site who has been rated 5 star and the difference in knowledge and understanding was significant. If your property is standard or simple then you may like to select him.
The assessment went well and seemed productive but the report is yet to come
Firstly we waited in for this assessor, and when I called him through your switchboard he said he could only make it at 4pm. This meant his time was shorter. We did not pay him anything although we were advised to do so, as he said we would have is report within 48 hours and we could pay him online. he also smelt of body odour. we still await his report.
Joe, is highly efficient & professional... Keep up the good work My Constructor.
Recently booked jobs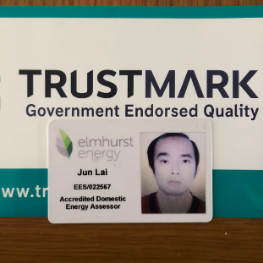 What Is A Residential Retrofit & How Can It Benefit You?
Retrofitting is simply adding something to your property that wasn't included, or maybe even needed, at the time your property was built.
In this instance, Residential Retrofitting largely refers to improvements that are necessary for older properties to improve their Energy Efficiency.
This can be achieved by implementing a number of measures and could include;
Replacing a heating system.
Improving the ventilation and air quality.
Utilising renewable technologies.
Improving insulation.
All of the above.
The aim of Retrofit Assessments and programmes is to have a qualified team of experienced Retrofit Assessors in place to carry out these changes, manage the process, and provide a handover to the property owner upon completion. Your property will then be more Energy Efficient, Cost Effective and ultimately Greener to benefit the environment we live in.
Why Use Sn Energy Saving Expert/ Retrofit Assessor?
A Retrofit Programme requires clear goals that must be adhered to, that the installers and designers work together to achieve. The recently published PAS2035 is a UK standard that sets out a clear course of action to be taken by the design team to ensure these goals are met.
The other UK Standard PAS2030 is specifically for the installation team to follow.
The various elements of the Retrofitting Guidelines can only be completed by specifically trained professionals called Retrofit Assessors.
Throughout the process you will work with a Retrofit Assessor who completes the initial reporting and a Retrofit Coordinator, who manages the project/works from start to finish.
The Retrofit Coordinator's Responsibilities
To ensure that the work outlined in your Whole House Plan is completed at the most convenient time for you and your house, Retrofit Coordinators accompany you throughout your retrofit journey. They also serve as a liaison between you and the contractors and quality assurance experts, ensuring that you have a clear picture of the project's progress.
The Retrofit Coordinator will:
Perform an energy audit on your house.
With the proper equipment, our Retrofit Coordinators will utilise your home assessment data to draw out a floor plan of your home and analyse any heat losses. In addition, your home's efficiency is evaluated by looking at your operating expenses (fuel bills), energy consumption (kWh), and the influence on the environment that you have (kgCO2 emissions).


The second step is to create a detailed Whole House Plan document.
Your home's energy and retrofit needs are addressed in a Whole House Plan. Our Retrofit Coordinators will produce a detailed report with their suggestions following an energy assessment of your house. As outlined in the paper, there are steps you can do to improve your home's EPC rating, lower your utility costs, and minimise your home's carbon emissions.


We'll go over the many retrofitting possibilities for your house.
It is our Retrofit Coordinators who will walk you through the energy-saving changes recommended in your Whole House Plan. As a result of their assistance, you will be able to make well-informed selections that are most suited to the demands of your house and family.
What is PAS2035?
The PAS2035 Standard Guidelines for the retrofitting process have come into force following the 2015 government commissioned 'Each Home Counts' review.
This initiative had the aim of identifying any common issues, especially with older properties, and creating a more well rounded process for improving energy efficient measures to these dwellings.
The scope of PAS2035 is to focus on the whole building, with the Retrofit Assessment process centering around;
The occupancy.
Environment.
How appropriate potential improvement measures are.
This is to ensure that any ''quick win' approaches are avoided and instead offer high quality retrofit works, that are overseen by trained professional from assessment to completion.
The PAS2035 framework can be used for residential retrofit assessments and subsequent works either privately by a property owner or from July 2021, PAS2035 is the only method that can be used if you want to be included in any of the various government schemes for support or funding.
Not all projects are required to go through the PAS2035 UK Standards, but as our accredited Retrofit Assessors are qualified in these processes, this will give you the confidence that they'll look after you throughout the entire project and advise you on the needs of your property.
These guidelines ensure that the whole process is well managed, detailed and fit for purpose but also completed within an agreed timeframe.
More About Retrofit Assessments & Our Retrofit Assessors
The PAS2035 Retrofit Assessment is a detailed assessment for your property prior to the actual Retrofitting installation and should always be carried out by a fully qualified Retrofit Assessor & Retrofit Coordinator.
The scope of the assessment will depend on;
The improvement measures required.
Risk level.
The type of building it is.
Key Reports Of A Retrofit Assessment
The Retrofit Assessment consists of three key reports that create an overview of the whole property, its current usage and potential.
Energy Report
Firstly, the Retrofit Assessor will use simulation models for the project in order to model the energy use of the property and then provide an Energy Report.
However, the Energy Report Element of the Retrofit Assessment is NOT an Energy Performance Certificate (EPC).
An Energy Performance Certificate is a legal requirement for tenanted properties and rates the energy efficiency of the property between A-G.
However the Retrofit Assessment is a much more detailed process and is largely for older properties that need more complex work to bring them to a better standard of energy performance.
Condition Survey
In addition to the Energy Report, the assessor will also carry out a Condition Survey (not a full structural survey) that takes a look at any signs of defects that could potentially affect future energy efficiency improvements. These defects should be rectified before any further improvements could be made.
An example of this could be, if there were indications of damp being present, it would be imperative to ascertain the cause of this.
Occupancy Assessment
The final step of the assessment is to undertake an Occupancy Assessment. For this, the retrofit assessor will look at the energy bills over the previous year and any patterns of use for hot water and heating etc.
On completion of the survey, you will be presented a comprehensive report that will also include the Energy Report, Occupancy Evaluation and Condition Report.
This will also be accompanied with the information you will require to make an informed decision on the potential steps you will need to take, in order to make your home more energy efficient.
This process is considered part of the 'whole building' approach of retrofitting, so all these areas are reviewed rather than looking at any part in isolation. This report enables the Retrofit Coordinator who will project manage the process to have a full and clear picture on the next steps.
Retrofitting in Practice
Retrofitting entails a careful balance of many factors and their influence on a building's overall performance. A modification in one area of a structure might impact another, although this isn't often obvious until irreparable faults have formed.
Consider the following scenario:
Condensation may be a concern when buildings are sealed to increase their airtightness.
Insulating a roof without venting it might cause the wood structure to rot.
Internal wall insulation will eliminate the advantages of thermal mass, perhaps lowering fuel use.
The thermal storage of heat from solar gain will not be used inside the building if external wall insulation is used.
Poorly installed cavity wall insulation may lead to cold spots, leading to difficult-to-resolve damp issues.
Pre-existing issues might be hidden, making diagnosis and correction more challenging.
The most prevalent retrofit challenges are under-ventilation, condensation, air leakage, mould concerns, rising damp, interstitial condensation, and overheating.
As a result, these and other risks must be identified and handled suitably for each project. Standard solutions should not be pushed out without thought, and much care should be used to achieve a high-quality installation.
It's a good idea to have refit watch points at each of the four retrofit stages - evaluation, design, installation, and operation – to assist prevent issues like:
Trade management is a mess.
Trade integration is lacking.
Adoption of remedies that aren't acceptable.
Designers and vendors promise overly optimistic performance benefits.
A lack of precise design resilience.
Procurement and delivery are disjointed (lack of overall responsibility and ownership).
Construction sequencing and commissioning were both poor.
Inadequate user instruction and handover.
The process of post-occupancy assessment is critical in establishing a building's overall performance and ensuring that lessons learnt are applied to future developments.

This may include things like; fuel use monitoring, occupant surveys, air permeability testing, and thermographic studies, among other things.
What are some of the most common types of retrofits?
Some of the most common types of retrofit assessment include:
Installing new windows: This is one of the most popular types of a retrofit assessment, as it can make a big difference in the energy efficiency of a property. New windows can also help to reduce noise pollution and improve the overall appearance of a building.
Upgrading the insulation: This is another popular type of retrofit assessment, as it can help to keep a building warmer in the winter and cooler in the summer. Upgrading the insulation can also help to reduce energy bills.
Installing new doors: Like new windows, new doors can help to improve a property's energy efficiency and appearance. They can also provide a degree of security that older doors might not.
Upgrading the heating and cooling system: This type of retrofit assessment is often done in conjunction with other upgrades, such as new windows and insulation. A more efficient heating and cooling system can help to reduce energy bills and make a property more comfortable to live in.
Adding solar panels: Solar panels are a great way to reduce a property's carbon footprint and make it more energy-efficient. They can also increase the value of a property.
Retrofitting Of My Property Is Over - What Do I Do Now?
If your property is in need of Retrofitting, then we have a whole team of qualified, professional Retrofit Assessors & Retrofit Coordinators ready to help you with your project.
Simply, complete the details of your property in the form on top of the page and you will see which professionals we have in your area, their availability and fixed prices in order to book in and complete your retrofit assessment.
The assessment itself is a lengthy and detailed process which will take several hours with the completed report being produced within 3-5 working days following your appointment.
The completed report can then be used to consult with a Retrofit Coordinator who will advise on design, installation and timeframe for the works that have been outlined as requirements from your assessment.
If you need more advice on how to find your Retrofit Coordinator just let us know and we will give you some guidance.
Frequent Asked Question About Retrofit Assessments
The role of the Retrofit Assessor is to perform a risk assessment on the property, which will be in line with the requirements of the Retrofit Coordinator. The report will be sent to the Coordinator and he will issue an instruction to the Assessor based on their initial risk assessment under one of the assessment paths A, B or C.
The process of retrofitting a building involves carefully balancing the various elements that affect its overall performance of the building.