Professional Property Photography
Property Photography - Nationwide Service
Flexible hours, book a time that suits you

Same day bookings

Pay us by Card, PayPal, Google Pay, Apple Pay or Pay on-site
Find A Property Photographer
Choose your service:
Required field!
We're sorry, you do not qualify for the government grant.
Continue and find the best installation prices in the UK.
Congrats! You qualify for a government grant!
You could save up to £350 with a government grant for your charger.
Please enter a valid postcode or address eg. SW1A 1AA
George was the embodiment of professionalism. Knowledgeable and courteous.
Lovely and polite. Turned around plans the same day! Really pleased, highly recommend
I needed a floor plan as soon as possible. Everything was arranged and delivered in a few days. Great service and excellent product. Thank you!
Awais has been professional and courteous throughout the process and delivered the project with a high-standard finished product.
Steven is excellent. Very professional, organised and timely. I had a few adjustments to make and he made changes quickly with no fuss.
Joseph's communication was efficient. Had the plans swiftly. Very pleased
Really easy to organise the job. Very punctual. Final product awesome. Will use again soon!
We need more people like George on this Earth, he has gone above and beyond, we cannot recommend him high enough! We will absolutely call on George again without any hesitation, his knowledge is seriously vast and he is completely on your side. Thank you from us!
Real professional. I like his job, n free advice. That's great. Thanks you have, this guy.
Great service. Arrived early and completed the plan promptly. Many thanks
Recently booked jobs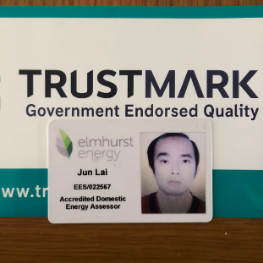 Increase Your Property's Value With Professional Property Photography
In a competitive and often overcrowded property market, it is essential that home owners and landlords take every available opportunity in order to help them stand out from the crowd and showcase their property to its fullest.
With this in mind, professional property photography provides a quick, simple and cost effective way of maximising the marketing potential of your property and grabbing the attention of potential buyers or tenants.
You will not be surprised to learn that almost all property marketing is now primarily carried out online in a digital format. From agents' own websites to property portals and even social media, the way that buyers and tenants are targeted has changed dramatically in the last decade.
As a result, the demand for high resolution, crisp and professional property photography has also increased and is now considered an essential part of any marketing campaign. An effective visual marketing campaign, both professional photos and digital floorplan, can make the difference in clinching that sale or let, in both a short time frame as well as the best market price.
Do I Really Need To Get A Professional In?
It is important to remember that your potential buyer or tenant will likely be scrolling through numerous listings online and in reality will only spend a few seconds looking at the initial photograph. It is therefore essential that your property is shown in its best light and entices them to click through to the full details and then on to booking a viewing. By investing in professional property photography and digital floorplans, you will be massively boosting your chances of securing that all important lead!
Preparation And Room Staging
Your photographer will move or rearrange light furniture or advise you on items to remove from the shot in order to capture the full potential of each room or area.
Feature Focus
Every property has points of interest such as that feature fireplace or those original period hallway tiles. An experienced photographer will quickly identify those key selling points and be able to perfectly display them for your target market.
Capturing Natural Light
If you've attempted to take photos of the rooms yourself you will already know that getting them to look as bright as they actually are is quite a challenge. Experience and professional grade equipment will make each room look bright and inviting!
Maximising Your Space
Another challenge in DIY photography is how to make the rooms look as big as they are. By using the right lens and picking the best angles your professional property photography expert will maximise the dimensions of even the smallest of spaces!
Post Production Editing
In this age of filters and digital editing it should be no surprise to you that many of the best looking property photos have undergone some kind of tweaking. Professionals will use the latest software programmes, along with their eye for details and expertise to enhance your photos.
Who Can Benefit From Professional Property Photography?
The property market is always a competitive one, regardless of the sector, so professional photography provides added value across a wide range markets such as;
Private home owners and landlords
Real estate agencies
Airbnb/Booking.com landlords/agents
Commercial agents
Hotel/B&B owners
What Can You Do To Prepare For The Appointment?
For your photographer to capture the best possible images of your property then it is important that some preparation is done before the appointment. A clean and tidy property will go towards getting the best results possible and maximising your investment!
Kitchen
Clean worktops and no dirty dishes in the sink are essentials! If possible try to declutter as much as possible ie; small appliances/cups and mugs/spices/utensils/fridge magnets etc!
Lounge
As clean and tidy as possible with any blinds or curtains opened to maximise the natural light. Try to arrange the furniture, cushions etc to look as inviting as possible and remember to turn the TV off!
Bedrooms
Again, try to make the rooms look tidy and decluttered. All beds should be made and again, any blinds or curtains fully opened.
Bathrooms
A clean, uncluttered bathroom has the most appeal. Try to remove unnecessary toiletries and cosmetics, open the shower curtain and put the loo seat down!
Outside space
Where possible, try to move any cars from the front of the property as this will help with kerb appeal. In the back garden, try to have the lawn mowed and any unsightly weeds removed.
I Also Need A Floorplan/ EPC. Can I Book A Floorplan At The Same Time?
Absolutely! We realise that your time is valuable and we specialise in offering you a comprehensive marketing package of professional property photography and digital floorplans available in just one appointment. Our trusted professional can even collect and return keys from local agencies or attend via your tenants if you are unable to attend the appointment yourself.
Don't forget that it is a legal requirement to have a valid Energy Performance Certificate (EPC) in order to market your property for sale or rent. If you do not have one, or your old one has expired, then don't worry, simply add an EPC to your booking. Save money, time and stress with a full professional marketing package via MyConstructor!
Related Services
EPC - Energy Performance Certificate
2D & 3D Professional Floorplans