TV Wall Mounting Service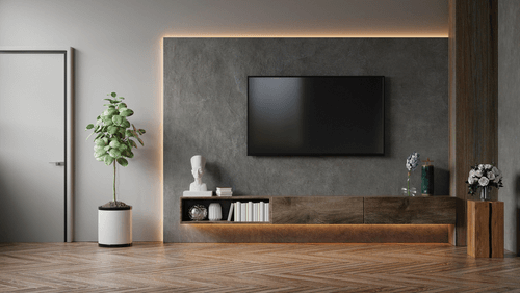 Mounting all types of brackets (tilting, multi-positional, flat-to-wall)

Our Handymen will bring all necessary tools & equipment

We can mount every type of TV on every type of wall

Cable and Wire concealment/hiding

Our dedicated specialists will give you expert advice on how to best position your TV screen

Flexible Hours; Book a time that suits you

Same Day Bookings

Free Cancellation Anytime

Pay us by Card, PayPal, Google Pay, Apple Pay or Pay on-site
Book a professional TV Wall Mounting Service Near You
Choose which handyman service you need.
Required field!
Handy Man Services - 1 Hour

Handy Man Services - 2 Hours

Handy Man Services - Half Day (4h)

Handy Man Services - Full Day (8h)

Tv wall mounting service

Single wardrobe assembly

Double wardrobe assembly

Triple Wardrobe assembly

Quadruple Wardrobe assembly

Flat Packed Wardrobe assembly

Plastic wardrobe assembly

Metal/Steel storage Wardrobe or Cabinet assembly

Corner sofa bed assembly

Bed assembly assembly

Single Bed assembly

Double Bed assembly

King-size bed assembly

Queen Size Bed assembly

Superking Bed assembly

Twin Bed assembly

Childs Bed assembly

Sofa bed assembly

One Seater Sofa assembly

Two Seater Sofa assembly

Three Seater Sofa assembly

Four Seater Sofa assembly

L Shaped Sofa assembly

U Shaped Sofa assembly

Sideboard assembly

Two Door Sideboard assembly

Three Door Sideboard assembly

Shelf installation assembly

Corner Shelf assembly

Curtains fitting assembly

Windows assembly

Bookcase assembly

Chest of drawers assembly

4 Seater Dining Table assembly

6 Seater Dining Table assembly

Marble Dining Table assembly

Dining chairs assembly assembly

Coffee table assembly assembly

Marble Coffee Table assembly

Round Coffee Table assembly

Glass Coffee Table assembly

Bathroom furniture assembly

Dressing tables assembly

Cribs assembly

Kitchen table assembly

Small Picture hanging

Large Picture hanging

Loft ladders installation

Full Length Mirror hanging

Mirror up to 1.8m X 1m hanging

Bathroom mirror hanging

Whiteboard hanging

Sliding door wardrobe assembly

Sliding 3 doors wardrobe assembly

Bed no storage / drawers assembly

Bed with storage assembly

Double-decker bed assembly

Small chest / bedside table assembly

Large chest (6-8 drawers) assembly

Shelving unit assembly

TV bench (low stand) assembly

Cupboard / kitchen cabinet assembly

TV unit tall assembly

Coffee table / desk assembly

Floating desk assembly

Chair(s) assembly

Filing cabinet 4-6 drawers assembly

Filing cabinet 6-8 drawers assembly

TV wall mounting assembly

Blinds & curtains fitting

Bath and shower screen fitting

Ceiling fan installation

Toilet seats fitting

Fitting worktops

Cat flaps fitting

Garden shed assembly

Climbing frames assembly

Sandboxes assembly

Slides assembly

Playhouse assembly

Childs Trampoline trampoline installation/ assembly

Trampoline (12Ft-20Ft) assembly

Trampoline (8Ft-12Ft) assembly

Small BBQ Assembly

Big BBQ Assembly

Normal Webber BBQ assembly

Dining sets assembly

Sofa sets assembly

Loungers assembly

Tables & Chairs assembly

Garden Benches assembly

Gazebo assembly

Picnic Bench assembly

Trimetals Stowaway Store assembly

Bicycle sote assembly

Wooden shed assembly

Metal shed assembly

Plastic shed assembly

Palram Shed assembly

Power Pent Potting Shed assembly

Oh Keeper Overlap Apex Shed assembly

Forest Epping Overplap assembly

Asgard bicycle shed assembly

Lean-to shed assembly

Yardmaster Metal shed assembly

Power Pent Potting shed assembly

Office chair assembly

Office desk assembly

Office drawer unit

Folding Treadmill assembly

Heavy Treadmill (non folding) assembly

Cross trainer assembly

Weight bench assembly

Cycling machine assembly

Punching weights assembly

Stepmill assembly
We're sorry, you do not qualify for the government grant.
Continue and find the best installation prices in the UK.
Congrats! You qualify for a government grant!
You could save up to £350 with a government grant for your charger.
Please enter a valid postcode or address eg. SW1A 1AA
Good communication. Tenants in property so have not seen work, but I have had no complaints!
Great service, 100% professional. Highly recommended. He was a big help and would definitely use him again for any work I need doing in the future.
Recently booked jobs
Everything About Our TV Wall Mounting Services
Planning your home entertainment set-up can be a daunting task, but don't worry - there are professionals out there who can help. Continue reading for some tips on how to find the best tv wall mounting service in the UK.
What Is A TV Wall Mounting Service?
A TV Wall Mounting Service is a professional installation service that will securely mount your TV on the wall in your home. This service is perfect for those who do not have the time or skills to install a TV themselves, or for those who are not comfortable with working with electrical wiring.
When you hire a TV Wall Mounting Service, our qualified contractors will come to your home and assess the walls where your TV will be mounted. They will give you expert advice on where and how to best position your TV screen. They will be fully equipped to carry out the installation that same day.
TV Wall Mounting Services are available in most major metropolitan areas in the UK. If you are unsure whether or not a TV Wall Mounting Service is right for you, please contact MyConstructor and we would be happy to help you determine if this is the right service for you.
The Different Types Of TV Wall Mounting Services
There are a few different types of TV wall mounting services that you can use when hiring one.
Standard TV Wall Mounting
This is the most common type of TV mounting service and it involves attaching the TV to the wall using screws or nails.
Duo Mounting
This service is for two TVs and involves using two mounts, one on each side of the TV.
Freestanding TV Wall Mount
This type of mount is perfect if you have a large TV and want to free up space on your wall. These mounts attach to the wall using screws and are usually taller than standard mounts.
How To Measure Your TV For Wall Mounting
If you're thinking about mounting your TV to the wall, there are a few things you need to know first. Here's a guide on how to measure your television for wall mounting and some tips on selecting the right mount for your needs.
First, find out what size TV you have. Most TVs are measured in inches and can be found on the packaging or online. Once you know the size of your TV, find out what type of mount it requires.
There are three main types of mounts: flat, articulating and tilt-only. Flat mounts require the use of screws to attach the TV to the wall, articulating mounts allow the TV to move side-to-side and up-and-down, while tilt-only mounts only allow for tilting. Depending on your needs, one of these mounts may be better suited for your TV.
Once you know what type of mount your TV requires, make sure to measure your wall where you plan to put it. Use a level to ensure that the TV is level before moving forward. Most TVs come with mounting instructions that will tell you how far from the wall to place the screws.
Now that you've measured and determined the type of mount your TV requires, it's time to select the right mount for your needs. There are a variety of mounts available on the market, so it can be hard to choose the right one for you.
Some factors you may want to consider include; price, warranty, ease of use and compatibility.
Once you've decided on a mount, make sure to read the manufacturer's instructions carefully to make sure you're following all the necessary steps.
Why You Need To Hire A TV Wall Mounting Service
When it comes to getting a new TV, many people opt to simply mount it to the wall using a bracket or mount. However, this can be a dangerous and time-consuming process if you're not familiar with it. That's where a tv wall mounting service comes in.
A TV wall mounting service will have professionally installed brackets or mounts for your TV, making the process quick and easy. Plus, they'll also provide all the necessary tools and instructions, so you can mount your TV in no time at all.
So why not hire a TV wall mounting service to get your new TV installed quickly and safely? It's the perfect way to make sure you're getting the most out of your new purchase.
What Do You Need To Know Before Hiring A TV Wall Mounting Service
There are a few things you should know before hiring a tv wall mounting service in the UK.
The first thing to consider is your budget. You don't want to overspend on your mounting service, but you also don't want to go with something cheap that will likely not last long.
Next, think about where you'll be mounting your TV. If it's close to the ground, then a mount that uses screws will be more suited to your needs. However, if your TV is mounted high up on the wall, then a mount that uses suction cups or magnets might be better suited.
Finally, make sure to ask any potential mounting service providers about their warranty. Some of them offer warranties that cover parts and/or labor for a certain number of years. This can help ensure that you're getting a quality service at a fair price.
How To Hire The Right TV Wall Mounting Service
If you're looking to mount a TV on the wall, there are a few things to consider. To get the best possible results, you'll need to hire a professional TV wall mounting service. Here's a guide on how to choose the right one for your needs.
Make sure the service is qualified.
Not all professionals who offer TV wall mounting services are qualified experts. Make sure to ask about their qualifications and experience before hiring them. If they don't have any qualifications or experience in the field, it's probably not worth hiring them.


Ask about prices and availability.
It's important to get an idea of what prices and availability are before making a decision. Prices will vary depending on the size of the TV, location, and type of service required.


Check out reviews.
Before hiring a TV wall mounting service, it's important to check out customer reviews to see if they were satisfied with the service provided.


Ask about insurance and warranties.
Some TV wall mounting services offer insurance and warranties in case something goes wrong. It's important to know about these features before making a decision.


Compare prices and services.
Once you have a few professionals in mind, compare their prices and services to see which one is best for you.
Cost Implication Of Hiring A TV Wall Mounting Service
When it comes to buying a new television or mounting a TV on the wall, many people might not know that there are several cost implications that come with the decision. Hiring a professional tv wall mounting service will ensure that your TV is mounted securely and looks its best.
Depending on the size of your TV and the location where it will be installed, here are some of the costs you should expect to pay:
Base price for installation.
This is typically a one-time fee, and will cover the cost of installing the mounts and securing your TV to the wall.


Additional charges for larger TVs.
Larger TVs will often require additional mounts and brackets in order to be securely mounted to the wall, as well as extra cable management provisions. This can add up quickly, so be sure to ask your installer about any specific requirements for your particular TV.


Additional charges for TVs with curved screens.
Many TVs now come with curved screens, which requires special considerations when mounting them on the wall. Your installer will be able to provide more information about this before installation begins.
Don't Think Twice! Hire A Professional Handyman Today!
By hiring a Professional TV Wall Mounting Service, you can be sure that all of these costs will be taken care of for you. Not only that, but your TV will look its best when installed and will be more stable and secure on the wall.
If you're looking for a reliable and affordable TV wall mounting service in the UK, then Myconstructor is your best bet. We offer an extremely fast and easy installation process, with prices that can't be beated!
Plus, we always ensure that our clients are happy with our work. If you're interested in our tv wall mounting service, fill the online form. You can easily compare prices & reviews of trustworthy handymen all across the United Kingdom, in order to choose the best deal depending on your needs and requirements!
Frequently Asked Questions
In most cases, TV wall installation will take less than two hours, but it could take longer depending of the complexity of the installation. You can save time by making sure the area is easy to access.
Yes, you should us with the TV wall brackets. Normally, your TV manufacturer will include the TV wall brackets inside your product's packaging. In case they don't, it would be best if you purchase the right model for your TV. Occasionally, we can provide them for you if we know the exact make and model in order to avoid any complications. Keep in mind that the price of the tv wall brackets will be added to your total TV wall installation cost.
Yes, our Handymen will bring all necessary tools & equipment to carry out the works that same day efficiently & securely.