Gas Boiler Service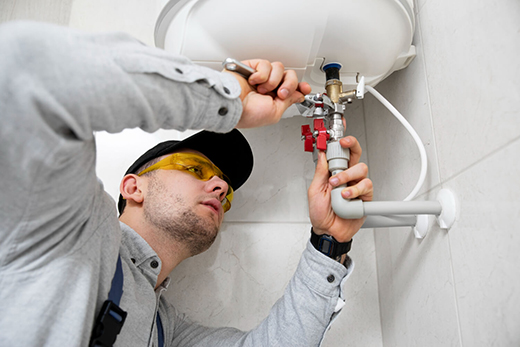 Gas Boiler Nationwide Service
Flexible hours, book a time that suits you

Same day bookings

Pay us by Card, PayPal, Google Pay, Apple Pay or Pay on-site

Please note this is the Annual Boiler Service and it does not include repair work
Find Gas Safe Registered Engineers
Choose your property type:
Required field!
We're sorry, you do not qualify for the government grant.
Continue and find the best installation prices in the UK.
Congrats! You qualify for a government grant!
You could save up to £350 with a government grant for your charger.
Please enter a valid postcode or address eg. SW1A 1AA
Jamie could not get access the first around but came back later to do the job. He was flexible and he accomodated the circumstances he was placed in .
Rav arrived in good time. He was friendly and professional. He answered and explained our questions. Reassured for another year. Thank you.
Suresh was lovely to deal with, a prompt communicator, very knowledgeable and a just a great person to be around. Would definitely recommend/ use again
All positive, got the job done , just done the job , no messing around , clean tidy and very pleasant, great price
Great contractor who I'd use again and recommend to friends. He knew exactly what he was doing, was friendly, and considerate of my household and family.
Excellent service all round. Very professional and good communication throughout. Will use again.
Andrew worked hard to tie in with our schedule even though MyConstructor seems to have changed the time of the appointment without me noticing. Andrew communicated very well to keep us informed as he was on the way to us. Andrew identified and resolved the issue very quickly and had the boiler working within minutes. Andrew was very professional and friendly.
Excellent service with great communication regards appointment. The service was carried out professionally and without any issues. The area was clean and tidy. Highly recommended
Hello, I am very pleased with the punctuality of the job done by the engineer. He showed up earlier and gave very good advised on how things work. I'd recommend him to anyone
Gurmit was very communicative, super friendly and did a fantastic job. Thank you so much!
Engineer was great. Contacted me and the tenants directly. Was on time and sent certificates immediately. Cannot fault the service
Engineer was great. Contacted me and the tenants directly. Was on time and sent certificates immediately. Cannot fault the service
Thoroughly professional and phoned in advance to let me know he would be late arriving. He gave my boiler a really good check up and I felt confident about going forward to next year because I wouldn't have any problems with my hot water or central heating. Thank you Alan
Gary was brilliant and knew his stuff. Gave me some excellent advice and will use him again in future.
Engineer did everything he was supposed to. Good timekeeping, tidy, pleasant and professional. I have no hesitation recommending him again.
Very well established, behaving contractor, had many over the years, but Kazim was different league, job was simple and small, but was pleasure to have such professional at home. He did the job swiftly, explained everything as he was doing it, give some interesting pointers for future. Kept everything clean and tidy, left property in the same condition as he come in. Was sticking to time agreed, on the way communicated his arriving time and was easy to reach out and well outspoken. Great Job
Absolutely fantastic engineer and highly recommended. I didn't attend the appointment but my tenant had nothing but positives to say.
James was messed about by my tenant, however sorted everything out without fuss. Many thanks.
Luke was great, booked him with short notice and he came our did our landlords gas safety check. Definitely recommend
On every count Jamie was excellent. His positive reviews are very well deserved. As I pioneered customer care in the uk many years back I'm probably more critical than most. Well done , thank you Jamie.
Recently booked jobs
Gas boiler service for a safe and warm home
When your gas boiler suddenly breaks down, it can be a nightmare trying to find someone who can service it quickly and efficiently.
Gas boilers are an essential component of most homes in the UK, providing central heating and hot water. Regular gas boiler services are important for ensuring the safety, efficiency, and reliability of these heating systems.
Here, we will explore the recommended frequency, the benefits of service, what is included in a gas boiler maintenance, and the UK government's plan to phase out gas boilers by 2025.
Also, we will explore how to identify a reputable gas boiler service near you so that you can get your boiler up and running again in no time. We will discuss the importance of regular servicing and maintenance for your boiler, so that you can avoid such a breakdown in the future.
Annual boiler service
A gas boiler service involves a thorough inspection of your boiler by a qualified technician, including checking all of the components to make sure they are in good working order and identifying any potential issues that could lead to breakdowns or safety hazards. It is recommended that gas boilers be serviced annually by a Gas Safe registered engineer to ensure that they are operating at peak efficiency and safety.
Regular gas boiler services and annual servicing are important for several reasons. They help to prevent breakdowns and costly repairs, reduce your energy bills by ensuring your boiler is operating efficiently, and ensure your home is safe by identifying and fixing any potential safety hazards such as carbon monoxide leaks. By keeping your boiler running smoothly and efficiently, regular servicing can also help to lower your energy bills in the long run.
Gas boiler maintenance
Regular gas boiler services can help to identify and address potential issues before they become major problems. This can increase the efficiency of the boiler, resulting in lower energy bills and reduced carbon emissions.
Additionally, neglecting gas boiler services can lead to safety risks, such as carbon monoxide poisoning, gas leaks, and fires.
Below is a table outlining some of the key benefits of regular gas boiler services.
| | Well-Maintained Gas Boiler | Poorly-Maintained Gas Boiler |
| --- | --- | --- |
| Efficiency | Operates at peak efficiency, leading to lower energy bills | May consume more energy and be less efficient, leading to higher energy bills |
| Reliability | Fewer breakdowns and less frequent repairs | More breakdowns and more frequent repairs |
| Lifespan | Can last for 10-15 years or more | May need to be replaced sooner, leading to additional costs |
| Safety | Regular servicing can detect and prevent potential safety hazards, such as carbon monoxide leaks | Lack of maintenance can lead to safety hazards, such as carbon monoxide leaks, which can be deadly |
| Environmental impact | A well-maintained boiler can reduce carbon emissions and have a positive impact on the environment | A poorly-maintained boiler can produce more emissions, contributing to environmental damage |
That's why our gas boiler check-up offers a range of benefits to homeowners, including:
Safe operation: Our meticulous inspections and thorough gas safety checks help identify potential hazards, such as leaks or malfunctioning components, before they become a safety concern, keeping your family safe and sound.
Efficient heating: Our top-quality cleaning and maintenance services ensure that your gas boiler runs efficiently, reducing energy bills and keeping your home warm and cosy throughout the winter months.
Increased lifespan: Our regular servicing extends the lifespan of your boiler, minimising the likelihood of costly repairs or replacements, ultimately saving you money in the long run.
Improved performance: Our team of experienced technicians ensures your boiler is running at its best, providing reliable and consistent heating throughout your home, even on the coldest of days.
How to know when your boiler needs servicing
You can count on your gas boiler to keep your home warm and your water hot throughout the year. However, like any appliance, it will eventually need servicing to keep it running smoothly and efficiently.
There are a few telltale signs that your boiler may be due for a service:
Your boiler is making strange noises: If you notice your boiler making unusual noises, it could be an indication that something is not right. Servicing your boiler can help to identify and fix any potential problems.
Your energy bills have increased: A sudden increase in your energy bills could be due to your boiler working harder than usual to heat your home. This could be because it needs servicing or because it is inefficient. Servicing your boiler can help to improve its efficiency and bring down your energy costs.
Your boiler is taking longer to heat up: If you notice that your boiler is taking longer to heat up than usual, this could be a sign that it needs servicing. Over time, boilers can build up deposits of scale and dirt which can reduce their efficiency and performance. Cleaning and servicing your boiler can help to keep it running at its best.
You have noticed leaks or puddles around the boiler: If you see any leaks or puddles of water around the base of your boiler, this means there is a problem with the seals or gaskets. It's important to get this fixed as soon as possible.
Gas boiler service checklist
During a gas boiler service, the engineer will typically inspect, clean, and test various components of the boiler, such as the burners, heat exchanger, flue, and controls.
This can help to improve the efficiency and safety of the boiler, as well as prolong its lifespan. Some service packages may also include additional tasks, such as a system flush or a gas safety check.
The engineer should definitely inspect the following:
Correct gas pressure and flow.
Flue and combustion. A flue gas analyser will be used to make sure the boiler is burning the right mixture of gas and air and that the flue is not blocked.
Electrical connections are clean and in good condition.
Fans and other key components are working efficiently.
Seals are intact.
Electrodes are in a good condition.
Safety devices are checked.
Condensate trap and pipe is not blocked.
Water and gas pipework.
Preparing for your gas boiler service appointment
To ensure that your appointment goes smoothly, it is important to prepare in advance. One important step is to clear the area around your boiler, making sure that there is enough space for the technician to work. You should also turn off the power to the boiler before the technician arrives to ensure their safety.

Additionally, it's important to have all the necessary information about your boiler, including the make and model, warranty information, and the date of your last service, as this can help the technician diagnose any issues more efficiently. By taking these simple steps, you can help ensure that your gas boiler service appointment is successful and your boiler is in good working order.
Keep your boiler in a good condition
A boiler service requires time, experience and the proper equipment to ensure the boiler is kept in good condition and prevent unnecessary damage. As for the factors to consider for proper boiler maintenance, you should watch out:
Schedule a professional boiler maintenance service at least once a year to keep your boiler in good condition and prevent unnecessary damage.
Ask the engineer for the combustion control sheet after the service to ensure your boiler is functioning properly.
Only choose a Gas Safe Registered engineer for your boiler service to ensure compliance with all current safety standards.
Boiler service process
The experienced technicians follow a rigorous process that includes a comprehensive inspection, cleaning, and replacement of parts as needed. During the inspection phase, every aspect of the gas boiler is carefully examined, including the burners, heat exchanger, and control system, to ensure that everything is working as it should.

The technicians also check for any signs of wear and tear or damage that may require further attention. Next, a thorough cleaning is performed to remove any dirt, dust, or debris that may have accumulated inside the boiler. This can help to improve the efficiency of the boiler and reduce the risk of breakdowns.

Finally, any worn out or damaged parts are replaced with high-quality components that are designed to last. The goal of the comprehensive gas boiler service is to keep the heating system running smoothly all year long, providing customers with the peace of mind that comes with a reliable heating system.
Gas boiler maintenance expectations
If you have a gas boiler, it's important to get it serviced regularly. This will help keep it running efficiently and safely. Here's what you can expect during a boiler service:
One of our qualified engineers will carry out a visual check of your boiler. They'll also check for any leaks around the appliance.
They'll test the flue to make sure fumes are being properly expelled from your home.
The engineer will check that the burner pressure and gas valve settings are correct.
They'll also check that the safety devices are working correctly. These include the carbon monoxide detector and the flame supervision device.
Once they've carried out all the necessary checks, they'll give you a full report on their findings. They may also give you some advice on how to keep your boiler running efficiently.
Note: Regular maintenance by a Gas Safe Registered Engineer on your gas boiler is recommended. This will help keep your boiler running safely and efficiently.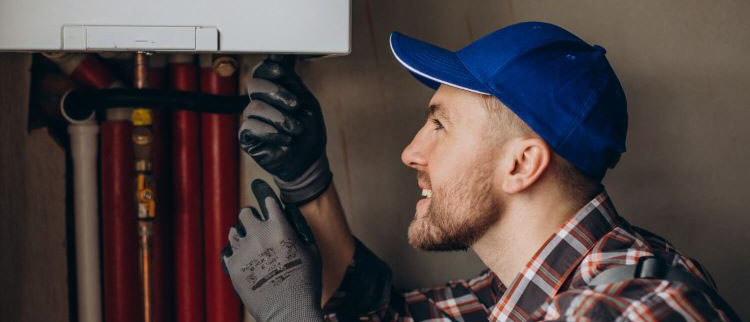 Why is it important to have your boiler serviced?
The gas boiler in your home is a crucial piece of equipment. It provides heat and hot water for your family all year round, so it's crucial that you keep it running efficiently and safely.
An annual service is the best way to do this, as it will check for any potential problems and ensure that your boiler is operating correctly. It's also a good opportunity to get expert advice on how to get the most out of your boiler and make sure it's running as economically as possible.
A gas boiler service typically costs around £60-£125, depending on the engineer and the type of boiler you have, so it's important to shop around to get the best deal. However, the peace of mind that comes with knowing your boiler is safe and running smoothly is priceless.
Important facts about gas boiler service
Your home's gas boiler needs to be serviced regularly to ensure safe and efficient operation. Here are some important facts about gas boiler service:
Gas boilers should be serviced every 12 months by a qualified engineer.
During a service, the engineer will check the boiler for safety and efficiency and carry out any necessary repairs or adjustments.
It's important to get your gas boiler serviced by a Gas Safe registered engineer - look for the Gas Safe logo when booking a service.
When choosing an engineer, ask for recommendations from friends or family or search online for customer reviews.
Make sure you understand what is included in the service before booking - some companies offer additional services such as system power flushing which can improve your boiler's performance.
Can a plumber undertake boiler maintenance?
Plumbers usually have extensive experience with finding and fixing leaks, fitting your washing machine or installing your new bathroom. However, this does not guarantee that they will have the qualifications, knowledge or experience to perform the service, carry out proper maintenance or diagnose potential problems. If you are uncertain, cross check their credentials and with the Gas Safe Register.
Consequences of neglecting boiler maintenance
If your boiler warranty is still valid, any repairs are usually covered by the warranty. If it is more than 12 months old and you have not performed the necessary routine maintenance, the warranty may not be valid. As a result, you may have to cover the cost of repairs - a cost that can potentially be avoided with regular maintenance.
With proper and timely maintenance of the gas boiler, you be helping to take care of the following:
Ensuring maximum performance
Extend the life expectancy of the boiler
Improved efficiency, which will help save fuel and lower your bills
Reduction in the amount of pollutants emitted
Gas boiler service cost
The cost of a gas boiler service is dependent on several factors, such as the type of boiler, the location of the property, and the extent of the service required. Typically, the cost ranges between £60-125.
It is up to you whether you would prefer the services of a locally based engineer or a larger, regional or even national company. With a larger company, the average gas boiler service cost is about £100-125. With some research, you might be able to find local services that cost from £60-90. The cost of choosing larger companies is typically 25-50% more expensive.
If you're like most people, you dread the thought of having to find a gas boiler service near you. After all, it's not something that you can just do on your own. And, even if you could, it would be expensive and time-consuming.
Can I conduct a gas boiler service on my own?
It's generally not advisable to conduct it on your own. Gas boilers are complex pieces of machinery and require specialist knowledge and tools to service them properly. If you're not confident in your ability to service a gas boiler, it's best to leave it to a professional.
Find a gas engineer expert from our platform
With our platform you will find experienced, reliable engineers to undertake your gas boiler service. Our professionals have many years of experience, with all types of boilers, and can offer you an immediate and cost effective solution.
So, if you need a gas boiler service, then we have the solution. Simply submit the type of service you require, the location and when you require the service. In a few seconds, we will show you a shortlist of the available engineers operating in your area, along with their pricing so you can book your appointment straight away with confidence!
Frequently Asked Questions about Gas Boiler Service