PAT Testing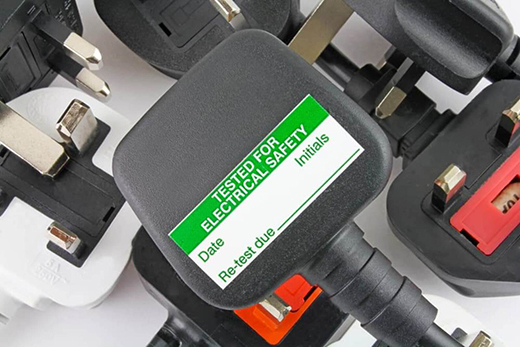 PAT Testing

Nationwide Service
Flexible hours, book a time that suits you

Same day bookings

Pay us by Card, PayPal, Google Pay, Apple Pay or Pay on-site
Find Experienced & Trustworthy Engineers
Choose property type:
Required field!
How many bedrooms do you have?
Required field!
We're sorry, you do not qualify for the government grant.
Continue and find the best installation prices in the UK.
Congrats! You qualify for a government grant!
You could save up to £350 with a government grant for your charger.
Please enter a valid postcode or address eg. SW1A 1AA
It's the second time we've us e Lewis through my constructor and everything went smoothly. We had to reschedule our first appointment but everything went well and we got our EICR report. Lewis was responsive to my messages and calls and resolved any issues that I raised.
Pete was friendly and respectful and did his work to a good standard
Abdul was amazing! Came on time, got the job done, gave excellent advice! He was super - will definately be using again. Use him, you'll have peace of mind and won't regret it!.
Peter was pleasant, knowledgeable and offered sound advice. He arrived at the arranged time and cleaned up afterwards.
Good guys got the job done quickly and very professional. I would recommended them.
Left them a key for the property. Completed the EICR in the morning and had the report by lunch time.
Excellent job done. Really prompt, very polite and efficient at a great price. Excellent work.
Awesome experience with these guys!! Was let down on the day. Booked them, they called me..and the EICR was carried out the SAME day! Thank you..you saved the day
Highly recommend Enoch. He was right on time, very polite and carried out inspection swiftly and professionally .
Simon was very friendly, professional and competent. He did a great job. I would highly recommend!
The electrition who came to do the electrical safety checks was very polite and professional. He was there on time and explained what he was doing. I will use the MyConstructor service again. Thanks.
First time using myconstructor and Simon at Rental Comply. Couldn't fault either and would recommend without any hesitation.
Excellent, my tennants were happy wiht the service and I consider that the work was undertaken to a high standard with minimal disruption.
Great experience with my electrician. He was punctual, friendly, got the job done with ease, provided the EICR report within 24 hours and even checked the smoke/fire alarms for me. Very happy with this service and I'm keeping his number for any future needs!
Michael was very efficient and explained everything in detail we will see him on the 14th Nov to finish the job
Recently booked jobs
Electrical Certificate
with
Smart Booking
Electrical Certificate
with
Carlos Nunes
Electrical Certificate
with
Teck Engineering
Why PAT Testing Is Crucial For Workplace Safety & Compliance
What Is PAT Testing?
Portable Appliance Testing or commonly known as PAT or PAT Inspection or PAT testing, is a routine inspection carried out on "movable" electrical appliances to check that they are safe to use. Its purpose is to prevent future electrical accidents.
It's an essential part of any workplace's health and safety policy. Here, we'll explore what PAT testing is, why it's important, the legal requirements around it, and more.
PAT testing is the process of inspecting and testing electrical appliances to ensure they are safe to use. This includes checking for visible signs of damage, wear and tear, and performing electrical tests. It is important because it helps to identify potential electrical hazards that could cause injury or even death.
What Is A Portable Appliance?
Portable Electrical Appliance refers to electrical equipment that can be moved from one place to another. Some examples are a kettle, coffee machine, microwave, hoover, table lamp, toaster, computer, etc. Portable appliances usually have a lead with a plug attached.
Appliances that are permanently fixed to the building structure are not included in the PAT Testing because they are not portable. In other words, because it cannot be carried manually to another location with relative ease, it is not considered a portable appliance. A few examples are electrical heating or cooling units, refrigerators, and built-in-lighting.
Legal Implications
Currently, there is no law that makes Portable Appliance Testing a requirement for homeowners. However, for landlords and business owners, the law does state that all the electrical equipment within a rental or business property must be safe to use. The current law requires that landlords and employers maintain all portable appliances safe for the purposes intended, that the appliances are kept protected through regular maintenance as well as periodic testing.
Specifically, insurance companies will want to see that measures have been taken to comply with the various Health and Safety acts listed below:
Health & Safety at Work Act 1974;
The Management of Health & Safety at Work Regulations 1999;
The Electricity at Work Regulations 1989;
The Workplace (Health, Safety and Welfare) Regulations 1992;
The Provision and Use of Work Equipment Regulations 1998.
What PAT Testing Is Called Now In The UK?
In the UK, PAT testing is now called In-Service Inspection and Testing of Electrical Equipment (ITEE). This change in terminology was made to reflect the fact that the testing is not just limited to portable appliances.
The change in terminology from PAT testing to In-Service Inspection and Testing of Electrical Equipment (ITEE) was made to broaden the scope of the testing.
While it traditionally focused on portable appliances, the new name reflects that the testing can apply to any type of electrical equipment that is in use, whether it is fixed or portable.
The ITEE testing process includes both visual inspections and electrical testing to ensure that the equipment is safe to use. The visual inspection looks for any visible signs of damage, such as frayed cords or loose connections, while the electrical testing checks that the equipment is functioning correctly and is electrically safe.
It's important to note that while the name has changed, the importance of regular testing remains the same. Regular testing of electrical equipment is necessary to ensure the safety of employees and compliance with the relevant health and safety regulations.
Who Can Perform A Portable Appliance Testing?
Portable Appliance Testing can be performed by anyone with a PAT testing machine, however, it is advised that the work is conducted by a qualified electrical engineer. There are currently no clearly defined "official" qualifications to be upheld when carrying out a PAT testing, but most insurance companies would expect to see evidence of professional training and experience.
How Often Should Portable Appliance Testing Be Carried Out?
The frequency of testing is entirely dependent on the likelihood of the appliance becoming faulty. Often this is determined by the type of equipment and the environment of which is being used. See some determining factors below:
How dangerous the environment that the appliance is kept in.
How likely the item is to be reported faulty by its users.
The safety class of the equipment.
The type of appliance - i.e. handheld appliances are more likely to go wrong than fixed appliances.
The recommended frequency of PAT testing depends on the type of electrical equipment and its usage. For example, high-risk equipment such as power tools should be tested more frequently than low-risk equipment such as laptops.
With brand new electrical equipment, it does not need PAT Inspection for the first two years - unless of course, the appliance flags a concern. The only exception to this would be portable electrical equipment used on construction sites.
What Appliances Require PAT Testing?
The categories of an electrical appliance that can require PAT testing:
Fixed appliances
IT appliances
Portable appliances
Moveable appliances
Stationary appliances
Cable and chargers
Hand-held appliances
Can Electrical Appliances Be Categorised?
The electrical appliances can be further categorised into Class 1, 2 or 3 appliances:
Class I – Earthed Appliance (This classification of appliances is the most dangerous because it only has basic insulation so it relies on an earth for protection.)
Class II – Double Insulated Appliance (This classification of appliances has more insulation which makes it safer as it does not rely on an earth.)
Class III – Separated Extra Low Voltage (This classification is the safest appliance because it is low voltage; nevertheless, its chargers and leads should still be PAT tested.)
What To Expect From A PAT Testing Inspection?
Portable Appliance Testing entails a visual inspection and a more in-depth check using specialised PAT testing equipment to check earthing (grounding) continuity, lead polarity, and insulation resistance. Most electrical safety defects can be found by visual inspection but some types of defects can only be found by testing. However, it is important to understand that visual inspection is also an essential part of the process because some types of electrical safety defect cannot be found by testing alone.
At the end of a PAT testing, every appliance will be marked "Passed" or "Failed". Although labelling is not a legal requirement it is advised they are labelled accordingly for effective management of the maintenance process.
PAT Test Certificate for New Electrical Items
In the UK, upon procuring new electrical equipment, it's prudent to ask, "Do I need to test new equipment?" While the equipment is new, it's recommended to undergo a PAT test to ensure its safety, especially considering potential damages during transit or manufacturing discrepancies. Once this test is completed, acquiring a PAT test certificate is paramount. This certificate stands as a testament to the equipment's safety and compliance with UK standards.
Another essential query is, "Do I need to keep records of testing?" The answer is unequivocally yes. Retaining a detailed PAT testing certificate provides a comprehensive record of the equipment's safety evaluations, which can be crucial for regulatory or insurance purposes. Additionally, it's best practice to label tested appliances, offering clarity on their safety status and the date of the last inspection.
More Information On PAT Testing Regulations In The UK
The Health and Safety Executive (HSE) in the UK, made the change in terminology from PAT testing to In-Service Inspection and Testing of Electrical Equipment (ITEE) in the fourth edition of the HSE guidance note HSG 107 in 2012.
The change was made to better reflect the broader scope of the testing and to emphasise that the testing is not just limited to portable appliances. However, some people still refer to it as PAT testing.
The 5th edition of the HSE guidance note HSG 107, which was published in 2020, provides updated guidance on the practical application of legal requirements for electrical safety in the workplace.
While the document does not focus specifically on PAT testing, it does include information on the inspection and testing of electrical equipment, which includes portable appliances that would typically be subject to it.
Is It Wrong Using The Term PAT Testing?
It is not necessarily wrong to refer to In-Service Inspection and Testing of Electrical Equipment (ITEE) as PAT testing, as some people still use the term PAT testing.
However, since the change in terminology was made to reflect the broader scope of the testing beyond just portable appliances, it is more accurate to use the new term ITEE.
Using the correct terminology can help to ensure that there is no confusion regarding the type of testing being carried out and can help to ensure compliance with the relevant regulations.
Need More Information?
Is PAT Testing A Legal Requirement?
How Much Does PAT Testing Cost?
Frequently Asked Questions about Pat Testing