Get Your Gas Safety Certificate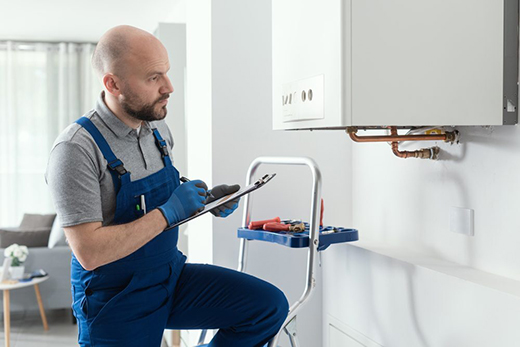 Gas Safety Certificates - Nationwide Service
Find professionals for your Gas Safety Certificates

Flexible hours, book a time that suits you

Same day bookings for your gas safety checks

Pay us by Card, PayPal, Google Pay, Apple Pay or Pay on-site
Find Gas Safe Registered Engineers
Choose your property type:
Required field!
We're sorry, you do not qualify for the government grant.
Continue and find the best installation prices in the UK.
Congrats! You qualify for a government grant!
You could save up to £350 with a government grant for your charger.
Please enter a valid postcode or address eg. SW1A 1AA
Jamie could not get access the first around but came back later to do the job. He was flexible and he accomodated the circumstances he was placed in .
Rav arrived in good time. He was friendly and professional. He answered and explained our questions. Reassured for another year. Thank you.
Suresh was lovely to deal with, a prompt communicator, very knowledgeable and a just a great person to be around. Would definitely recommend/ use again
All positive, got the job done , just done the job , no messing around , clean tidy and very pleasant, great price
Great contractor who I'd use again and recommend to friends. He knew exactly what he was doing, was friendly, and considerate of my household and family.
Excellent service all round. Very professional and good communication throughout. Will use again.
Andrew worked hard to tie in with our schedule even though MyConstructor seems to have changed the time of the appointment without me noticing. Andrew communicated very well to keep us informed as he was on the way to us. Andrew identified and resolved the issue very quickly and had the boiler working within minutes. Andrew was very professional and friendly.
Excellent service with great communication regards appointment. The service was carried out professionally and without any issues. The area was clean and tidy. Highly recommended
Hello, I am very pleased with the punctuality of the job done by the engineer. He showed up earlier and gave very good advised on how things work. I'd recommend him to anyone
Gurmit was very communicative, super friendly and did a fantastic job. Thank you so much!
Engineer was great. Contacted me and the tenants directly. Was on time and sent certificates immediately. Cannot fault the service
Engineer was great. Contacted me and the tenants directly. Was on time and sent certificates immediately. Cannot fault the service
Thoroughly professional and phoned in advance to let me know he would be late arriving. He gave my boiler a really good check up and I felt confident about going forward to next year because I wouldn't have any problems with my hot water or central heating. Thank you Alan
Gary was brilliant and knew his stuff. Gave me some excellent advice and will use him again in future.
Engineer did everything he was supposed to. Good timekeeping, tidy, pleasant and professional. I have no hesitation recommending him again.
Very well established, behaving contractor, had many over the years, but Kazim was different league, job was simple and small, but was pleasure to have such professional at home. He did the job swiftly, explained everything as he was doing it, give some interesting pointers for future. Kept everything clean and tidy, left property in the same condition as he come in. Was sticking to time agreed, on the way communicated his arriving time and was easy to reach out and well outspoken. Great Job
Absolutely fantastic engineer and highly recommended. I didn't attend the appointment but my tenant had nothing but positives to say.
James was messed about by my tenant, however sorted everything out without fuss. Many thanks.
Luke was great, booked him with short notice and he came our did our landlords gas safety check. Definitely recommend
On every count Jamie was excellent. His positive reviews are very well deserved. As I pioneered customer care in the uk many years back I'm probably more critical than most. Well done , thank you Jamie.
Recently booked jobs
39 minutes ago in Croydon
The Importance Of Gas Safety Certificates: Why Every Homeowner Needs One
What Is A Gas Safety Certificate?
Mandatory for all rental properties with fuel-burning appliances, a Gas Safety Certificate, also known as a landlord's gas certificate record or CP12, certifies that a property's gas appliances have been inspected as required under UK law.
To obtain the gas certificate, you must hire a Gas Safe Registered Engineer to inspect the property's gas appliances to ensure they are safe to use and are not potential sources of gas or carbon monoxide leaks.

He will check that the appliances are working properly as well as checking for the following:
Gas safety checks on the appliances to see if they are on the right setting and burning properly with the correct operating pressure.
Harmful gases are removed from the appliance safely to the air outside.
That any ventilation routes are clear and working correctly.
That all the safety devices are working properly.
The purpose of the Gas Safety Certificate/CP12 is to ensure that tenants are protected against dangerous gases and gas emissions. After the engineer is done with the inspection of the property and has certified that everything is in perfect condition, he will then issue the gas safety certificate.
Gas safety certificates should be renewed every year.
Do I Need A Gas Safety Certificate (CP12)?
If You're A Homeowner
If you're a homeowner you are not obligated by law to have a Gas Safety Certificate. However, it is advised to get all your gas appliances checked and serviced every year, in order to make sure that you and your loved ones are safe.
If You're A Landlord
If you're a landlord in the UK, it is a legal responsibility to perform gas safety checks every year. This must be done on all gas appliances and installations owned by you in each of your properties. a Gas Safety Certificate is mandatory by the Gas Safety (Installation and Use) Regulations 1998.
If you are using an agent, they will need to be provided with a copy of the CP12 - Gas Certificate before they are able to move new tenants in. It is the landlord's responsibility to do the same in the event of a private rental.
The certificate will contain the following:
Descriptions of the appliances tested.
Results of the tests at each appliance.
Safety issues that have probaly identified during the inspection.
Actions that need to be performed to ensure safety.
Details of the engineer that issued the report.
Details of the property and the landlord.
It is worth noting that if an appliance is owned by a tenant, for example a cooker, the landlord is not responsible for having it checked (although the pipework connected to the appliance is the responsibility of the landlord).
If You're A Tenant
If you're a tenant you are not obligated by law when it comes to Gas Certificates. The landlord must provide you with a valid copy of the certificate within 28 days of the check.
Why Did Your Gas Safety Certificate Or CP12 Fail?
On Gas Safety Certificates, it will indicate a pass or a fail if any appliance is "Not Safe to use". It will explain the findings of each failure (if any) using the codes listed below:
Not to Current Standard (NCS)
When an appliance has been noted as NCS, there is no immediate danger and is relatively safe. Overtime industry standards have changed and for that reason, existing installations may not always meet the current safety requirement.
It is possible to improve the installation to meet current standards as it could improve the reliability and lifespan of the installation. If it is a recent installation, you can contact the engineer that carried out the work to correct any identified faults. For older installations, your gas engineer can advise whether the installation should be brought in line with current standards.
At Risk (AR)
If an installation has one or more recognized faults present, and is considered a danger to life or property without further faults developing, it will be coded as "At Risk." In which case, with your permission, the installation will be turned off and it is advised that it is not used again until the fault has been repaired.
Immediate Dangerous (ID)
When an installation which, if operated or left connected to a gas supply, is considered to be an immediate danger to life or property. With your permission, the gas engineer will disconnect the appliance and will advise that it is not used until the necessary work has been carried to repair the problem. Continuing use of what is deemed as an "Immediate Dangerous" could put lives in danger.
Because of the potential danger, if you refuse to grant the gas engineer permission to disconnect the appliance or installation, it is his duty to report the situation to the Gas Emergency Service Provider (ESP). The ESP has legal powers to demand entry for the safety of all. The ESP may then disconnect the gas supply to the property.
What Happens If I Do Not Have A Valid One?
Given the potential seriousness of gas or carbon monoxide leaks, breaches of the Gas Safety (Installation and Use) Regulations 1998 are taken very seriously. Landlords have a duty to provide a safe home through gas safety checks for their tenants (and thus a valid Gas Certificate - CP12) and failure to do so can result in either a substantial fine, imprisonment or both.
The consequences for failure to comply with Gas Certificate regulations could include:
A fine of up to £6,000 for each breach and/or 6 months imprisonment;
Insurance cover could be invalidated due to non-compliance; and
If there is loss of life the guilty party could be charged with manslaughter.
What Does The Inspection Of The Gas Safey Certificates Involve?
Your Gas Safe Registered Engineer will check all of the gas appliances on the premises to make sure that they are safe to use and protected against gas or carbon monoxide leaks.

He will firstly perform a visual check for any obvious faults, as well as checking for the following:
Checking of the chimneys and flues for any signs of blockage. Sometimes the engineer will use smoke pellets and trace how much of the smoke escapes the flue. If any returns to the origin, the flue is likely blocked and needs to be cleared.


Check the gas connections and infrastructure to ensure that the gas supply is delivering gas safely and directly to your gas appliances. The engineer will check if all connections follow safety regulations.


Checking of the ventilation and oxygen supply. The gas safe engineer will check if enough oxygen is supplied to correctly burn gas.


Check all of the gas appliances. The engineer, after carrying out all gas safety checks, lists manufacturer and model information for each gas appliance. They will test how they work and if they burn gas correctly, as per the manufacturer's instructions.
That's it! Your Gas Certificate - CP12 is ready!
What Happens After The Gas Safety Certification Inspection?
Once the inspection has been carried out your engineer will issue the gas certificate - CP12. Some engineers have moved over to digital versions of the gas safety certificates but many still use the hand written paper versions - both of which are valid. Whilst the hand written version is issued on the spot, some digital versions can take around 24 hours to be sent across. Paper versions will include a copy for both the landlord and the tenant, as well as one for the engineer.
Gas Safety Certificates - CP12 should detail:
A description and location of each appliance or flue that was checked.
The name, registration number and signature of the engineer who made the gas safety checks.
The date the gas safety checks were carried out.
The address of the property where the appliances or flues are installed.
The landlord's or agent's name and address.
Information on any safety defects and actions needed or taken to fix them.
The results of all operational safety checks carried out on the appliances.
Learn more about CP12.
Can You Fail The Gas Safety Checks For Gas Safety Certificates?
Yes. Simply having an inspection - CP12 carried out at the property is sometimes not enough. The engineer needs to confirm that all appliances in the property are safe to use before tenants are able to move in (or remain in the property).
If anything is amiss, the engineer might have to turn off and disconnect the appliance. If there is a simple fix to the problem, they might try to repair the appliance on the spot. However, if there is a need for more serious repair, they will include repair and maintenance recommendations in the report.
Learn more about Gas Safety Checks.
Which Appliances Need To Be Checked For The Gas Certificate (CP12)?
When you are booking a Gas Safety Certificate near me you will be asked to declare how many appliances you need to have checked. For this type of inspection, an appliance is considered to be an appliance which burns fuel such as a gas or LPG boiler, gas hob or cooker or a gas fire. If you have a gas boiler and a gas hob for instance, you would require an inspection on two appliances.
When it comes to Gas Safety Certificates, you should know that there are no fixed prices. The final price may vary depending on a different number of factors.
Some of them are as follows:
The number of the gas appliances that need to be checked.
How easy is to access those appliances?
How long will the inspection last?
What is the distance the Gas Engineer has to cover?
Note: The prices for the Gas Safety Certificates are higher in winther.
Base estimates for Gas Certificates through MyConstructor as follows:
Gas Safety Certificates for Meter & 1 Appliance from £43.
Gas Safety Certificates for Meter & 2 Appliances from £48.
Gas Safety Certificates for Meter & 3 Appliances from £58.
Gas Safety Certificates for Meter & 4+ Appliances from £75.
Who Can Issue A Gas Safety Certificate Near Me?
Gas safety checks for the Gas Safety Certificates must be carried out by a Gas Safe Registered Engineer (previously known as CORGI Registered). It's important to check the heating engineer's Gas Safe ID card to check what work they are qualified to carry out before you allow them to work in your home.
The gas safety certificate is a serious legal requirement for landlords in the UK.
A regular gas engineer cannot conduct an inspection or issue the CP12. Only gas engineers that are registered are permitted to carry out the yearly gas safety inspection and can consequently issue a gas safety certificate.
All landlords in the UK are required to have the CP12 certificate which is to be renewed annually.However homeowners with gas appliances are not mandated by law to get one but are advised to get their property inspected and also get a gas safety certificate for their property.
Learn more about Gas Engineer Near Me.
Why Do I Need A Gas Safety Certificate?
The reasons why you should get a gas safety certificate for your property are numerous and cannot be overemphasized. One important reason why you should get a gas safety certificate for your property is because the law requires you to. This alone should be more than an incentive.
Three major reasons why you need a Gas Safety Certificate for your property as follows:
Gas Safety Certificates help prevent gas leaks.
Gas leaks can be very dangerous especially since there can be many tenants occupying a single property. Gas leaks are one of the major causes of home accidents in the UK with explosions and fires leading the numbers.
The gas engineer will inspect the pipes visually and also make sure that the tightness on the pipes is solid. This is to ensure that there are no gas leaks.


Gas Safety Certificates help prevent carbon monoxide poisoning.
A gas safety check will reveal the presence of poisonous gases such as carbon monoxide. This is needed because you cannot use the human senses to detect the emission of carbon monoxide yetthey are harmful when they mix with the same air we breathe.
A safety check will reveal any carbon monoxide leaks which can be harmful to your tenants. Once revealed, the engineer can fix the situation.


Rental Delays.
Without a gas safety certificate, you can experience unnecessary delays if you want to sell or rent the property. Nobody wants to buy a property that is not gas safe. The only way to assure potential buyers or renters that the property is gas safe is by getting a gas safety certificate.
How Long Do Gas Safety Certificates Take?
Typical gas safety checks should take between 30-45 minutes, however, this will vary depending on how many appliances need to be checked and how easy they are for the engineer to access.
How Long Does A Gas Safety Certificate Last For?
Gas safety certificates are valid for one year only and landlords are advised to keep records of at least the previous two years of certificates and gas safety checks.
What If I Don't Own A Gas Safety Certificate/CP12?
Not having a CP12 means risking the lives and safety of your tenants or family members. It also means that you are going against the law since a valid CP12 is a legal requirement for renting properties within the UK.
The regulations governing gas safety certificates are serious, as such any landlord that is in breach of the CP12 regulations can face severe penalties for non-compliance. The most common penalty is heavy fines. However, in extreme circumstances, you can be imprisoned and your insurance invalidated.
If there is a loss of life or property arising from the lack of the gas safety check, you can be sued for negligence and can even be convicted for manslaughter as the case may be.
You can easily avoid this sort of situation by getting a gas safety certificate for your property.
If you do not know any registered gas engineer you can use for your gas safety check, contact us and we will be glab to assist you!
At MyConstructor.co.uk we have reliable, qualified, and competent gas engineers. We pride ourselves in delivering only the best of services. Reach out to us today. A trial will convince you.
What Are The Benefits Of Having A Gas Safety Certificate?
Having a Gas Safety Certificate gives you peace of mind that your gas appliances are safe to use. It also protects you from liability if something were to go wrong.
The benefits of having a Gas Certificate are:
You can be sure that your gas appliances are safe to use.
You are protected from liability if something goes wrong.
It is a legal requirement for landlords.
Anyone who owns or rents a property with gas appliances needs a Gas Certificate. This includes landlords, homeowners, and tenants.
Can You Sell Your House Without A Gas Safety Certificate?
The simple answer is yes. Private homeowners are not mandated by law to have gas safety certificates for their houses and as such, you can legally sell your house without a gas safety certificate.
However, having the certificate does not cost much and has a lot of benefits. Firstly, with the safety check and the certificate, you're sure that your property is gas safe and the life of your family is not at risk.
Moreso, you can easily sell your property without any delays. Even though gas safety certificates are not a legal requirement for the sale of private properties, potential buyers want to make sure that the property they are buying is gas safe. Thus, having the certificate is an advantage.
Finding Gas Safety Certificate Near Me
How hard is finding gas safety certificate near me? When it comes to home services we all want the best result possible. Needless to say, a gas safety certificate near me deserves a thorough job well done.
So, where can I find, a gas safety certificate near me? It's worth looking for a professional with experience to conduct the gas safety check for you. Friends and family may be able to connect you with experts who have helped them out in the past.
But what if you're new to an era, or are worried about the costs of hiring a professional?
It can be stressful to cold inspectors in order to find gas safety certificate near me when you know little about them or the quality of their services. Not to mention the chaos of the results you'll face when you search for "Gas Safety Certificate Near Me".
This is where our website can come in. Through MyConstructor you can find trustworthy and experienced professionals in your aera.
You can read reviews of a wide range of professionals who all have extensive experience in business, so that you can make an informed decision as to who you should choose to undertake your gas safety check.
Still, when contacting gas safety certificate near me, it's worth being in touch with them about your specific needs. Are you a landlord? How large is your appartment? Good and proactive communication is the key to help professionals offer you the best gas safety certificate near me service possible.
Try our website today, and find a great team of professionals who are ready to help!
Learn more about finding a Gas Safety Certificate Near Me.
Gas Boiler Service
Regular boiler maintenance is important in order to ensure that the appliance is not only burning safely and efficiently, but also to check for any minor defaults and make sure they do develop into more serious problems. The service typically lasts at least 30 minutes and varies depending on the type of boiler, complexity of the system and how easily the engineer is able to get access to inspect the system.
Choose an experienced Gas Safe registered engineer to maintain your boiler according to the UK Gas Safety standards. You should not forget to ask for the burn control sheet from the engineer after the maintenance is completed. Standard annual maintenance costs typically range from £60-100.
You can read more about the Gas Boiler Service, here.
Related Services
Frequently asked questions regarding the Gas Safety Certificate.