End of Tenancy Cleaning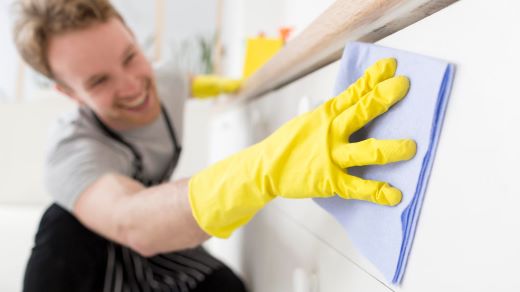 Professional End of Tenancy Cleaning
Professional deep cleaning as per London's estate agencies' cleaning standards

100% Deposit Back Guarantee

Free Re-clean within 48 hours, if necessary

Flexible Hours; book a time that suits you

Same Day Bookings

Pay us by Card, PayPal, Google Pay, Apple Pay or Pay on-site
Find Professional End of Tenancy Cleaners
100% Deposit Back Guarantee!
Choose your cleaning services:
Required field!
We're sorry, you do not qualify for the government grant.
Continue and find the best installation prices in the UK.
Congrats! You qualify for a government grant!
You could save up to £350 with a government grant for your charger.
Please enter a valid postcode or address eg. SW1A 1AA
She was incredible! Extremely nice and trustworthy! I absolutely loved the service! Thank you for being so nice, helpful, and thorough!
Excellent service. Super early to contact via text. Clean was great. Once area missed by accident and corrected straight away. Will definitely use again
Timely, professional and extremely good job. Very happy with how our end of tenancy clean was completed.
I have had new tenants move. They wanted it painted so we had to do an end of tenancy clean around the new tenants. Really efficient and considerate. They did a great job. Highly reccommend!
Friendly cleaners that genuinely wanted to do a good job. Communicaton sometimes via their phones google translate but thats OK! Overall great service
Sandra excelled in her cleaning services. Her meticulous attention to detail set her apart—no corner went untouched. Sandra's work made spaces genuinely fresh and organized. Beyond the tasks, she genuinely cared about her work and helped me out. Sandra wasn't your typical cleaner; her exceptional approach elevated the cleaning experience. Previous cleaner from MyConstructor took money without delivering results. Sandra's work is a refreshing change and excels at it! Highly recommend her!
Christine did a marvellous job and left my flat spotless. I've been able to retain the majority of my deposit following my tenancy.
They were great- very thorough and detailed explanation of what needed cleaning and they both did a fantastic job! Would definitely recommend them both.
Recently booked jobs
End of Tenancy Cleaning Inspection and Deposit Claims
Ensuring the return of your security deposit is a major concern when it's time to move out of your apartment. Are you searching for reliable end of tenancy cleaners near you?
Landlords expect their properties to be returned in the same pristine condition as when you first moved in. Failure to do so can result in deductions from your deposit. But worry not! Our professional end of tenancy cleaning service ensures a thorough cleaning that will impress your landlord and secure a full refund.
In this guide, we'll cover everything you need to know about end of tenancy cleaning. From its importance to the benefits of hiring end of tenancy cleaners near you, we've got you covered. Say goodbye to the stress of cleaning and hello to a hassle-free moving experience!
Recover 100% of your rental deposit
As we all want an apartment to feel clean and brand-new when we first move in, we all know that the End of Tenancy Cleaning is important. It is also something that many landlords require to be done as part of their leasing agreements, so that they can ensure the next tenants will be moving into an ideal living space.
These days, many disputes over security deposits take place over the job done during an End of Tenancy Cleaning. Unfortunately, many tenants who do a lacklustre job do not get the bulk of their deposit back. It is important to be knowledgeable about the process, therefore, to make informed decisions about cleaning the next time you move.
Preparing to move doesn't have to be exhausting, however. While the End of Tenancy Cleaning may sound daunting, taking a moment to understand what needs to be done ahead of time can save one a lot of stress.
What does end of tenancy cleaning include?
General Cleaning (All Rooms)
Dusting and wiping all fittings, hinges, door frames, and skirting boards
Cleaning plugs, sockets, light switches, and fittings
Vacuuming upholstery and mopping hard floors
Cleaning behind and under furniture
Washing windows internally and wiping down sills and ledges
Removing cobwebs
Cleaning and dusting lampshades
Dusting or vacuuming in storage areas
Wiping and/or dusting light fixtures, switches, outlet covers, and shelves
Cleaning both sides of the entry and exit doors
Kitchen
Clean all worktops, countertops and the sink area
Clean all cupboards, drawers and shelving both inside and out;
De-grease and wipe-off tiles;
Clean and remove the grease from inside the oven, polish the exterior
Clean between oven glass;
Clean and degrease the extractor fan and filters
Clean and polish the hob and grill
Scrub gas rings and gas control knobs;
Wipe thoroughly and degrease the microwave
Clean the kitchen sinks/taps and polish them
Sanitise the bins
Remove accumulated limescale
Wipe externally all appliances, including kettle and toaster
Clean the dishwasher inside and out
Clean the washing machine inside and out
Clean and wipe the exterior and interior of the refrigerator and freezer
Clean the Tumble Dryer from inside and outside
Bedroom
Clean curtain and picture rails, wall cornices, and coving.
Clean inside and out and on top of wardrobes
Thoroughly dust all wooden furniture present in the bedrooms
Vacuum all carpets and rugs (make sure to select them under Carpet/rug cleaning)
Thoroughly vacuum all mattresses
Reception Room(s) - Lounge
Wipe and polish the coffee table(s), cupboards, cabinets, bookshelves and the TV(s).
Vacuum all carpets and rugs (make sure to select them under Carpet/rug cleaning)
Clean and dust wall coving and cornices, picture rails and curtain rails.
Entrance Hall - Hallways - Stairs
Wipe down the bannister, stairway, and railings
Clean wall coving and cornices, picture rails and curtain rails.
Clean inside & out and on top of wardrobes
Bathroom and Toilet
Clean bathtubs, shower installations, tiles, sinks, basins and other bathroom fittings of limescale, and mildew;
Wash and descale sink/shine taps
Descale and wash the shower cabinet and screen, internally and externally.
Clean & polish glass shower screens and doors;
Brush and sanitise toilet seats
Dust and wipe all fittings, hinges, and door/ frames/ skirting boards
Wipe and polish any mirrors and bathroom furnishings adequately
Clean extractor fans
Clean drains
Wipe clean towel rails
Garage/Storage
Clean between wall stands and around garage doors to get rid of cobwebs, dust, and debris.
Clean closets, storage spaces, and shelves of dust and debris.
Are walls included in the move out cleaning service?
Contrary to popular belief, cleaning the walls of the property is not included in the End of Tenancy Cleaning as per default, as the procedure may harm the paint or tapestry. As it is not usually included in the majority of cleaning services related to moving and its procedures, it should not be the cause of a deposit deduction from your landlord. We would generally advise that if your walls are badly marked, have them painted instead.
Is oven cleaning part of the service?
If you are moving out of your home and are conducting an End of Tenancy Cleaning, ask your landlord if they will also require the oven to be cleaned. Some may expect a light cleaning, while others may want you to schedule a Professional Oven Cleaning Service. If this is a requirement, hiring a professional to do the oven cleaning can help you ensure the job is done properly, thus ensuring you receive the entirety of your security deposit back.
Our End of Tenancy Cleaners near me will know the right chemicals to use for your specific oven, as well as how best to use those chemicals to effectively remove burned food or grease from all over the oven.
Frequently cleaning your oven ensures it will last a long time, and also can help prevent buildup in the oven from catching fire. Bringing in a professional, furthermore, will also save you time and stress.
End of tenancy cleaning prices
Expect that if you have a larger, older, or more difficult-to-clean apartment, it will be more expensive for a professional to clean it with the end of tenancy cleaners near me service. Generally, however, you can estimate the cost based on the number of rooms your apartment may have.
End of Tenancy Cleaning Prices: Up-front estimates for an end-of-lease cleaning are as follows:
| Apartment Size | Price Range |
| --- | --- |
| Studio apartment | £79 - 99 |
| 1 bedroom apartment | £99 - 129 |
| 2 bedroom apartment | £129 - 149 |
| 3 bedroom apartment | £149 - 169 |
If you have carpeting that needs deep-cleaned or stain-protected, note that this may be an additional expense and appointment (about £30-£75, depending on the square footage of the carpeting). Such additional appointments may also apply to other items and areas, such as the exteriors of your windows or house, if you live in one.
Factors that can affect the final price of the move-out cleaning:
The size of your home.
The number of rooms.
The level of cleaning that is required.
Is end of tenancy clean worth it?
Hiring a professional to undertake this task is essential for ensuring that you get your full deposit back. End of tenancy cleaning can be a comprehensive and time-consuming task, involving everything from deep-cleaning carpets and upholstery to scrubbing kitchen appliances and cleaning windows.
By hiring a professional cleaning service, you can rest assured that every nook and cranny of the property will be thoroughly cleaned, leaving it in pristine condition for the next tenant. This can significantly increase your chances of getting your full deposit back, as landlords often deduct cleaning costs from the deposit if the property is not returned in the same condition it was in when the tenant moved in.
Additionally, professional cleaning services often use specialised equipment and cleaning products that are more effective at removing tough stains and grime, ensuring that the property is truly spotless. Investing in end of tenancy cleaning is well worth it, especially if you want to avoid any unnecessary deductions from your deposit and ensure a smooth transition to your next home.
What you can expect from an end of tenancy cleaning service
When you hire an End of Tenancy Cleaning Service, you can expect them to clean every area of your home from top to bottom. This includes dusting, vacuuming, mopping, and cleaning all surfaces. They will also clean inside cupboards and appliances. Most companies will provide you with a detailed list of what they will clean before they start work.
You can also expect the cleaners to be punctual, professional, and efficient. They will bring all of the necessary equipment and supplies with them to get the job done right. End of tenancy cleaning services are a great way to get your home clean and tidy before you move out. They can also save you time and stress, and give you peace of mind knowing that your home is in good hands. When you are ready to move out of your rental property, make sure to hire a reputable End of Tenancy Cleaning Company to get the job done right.
Benefits of hiring professional end of tenancy cleaners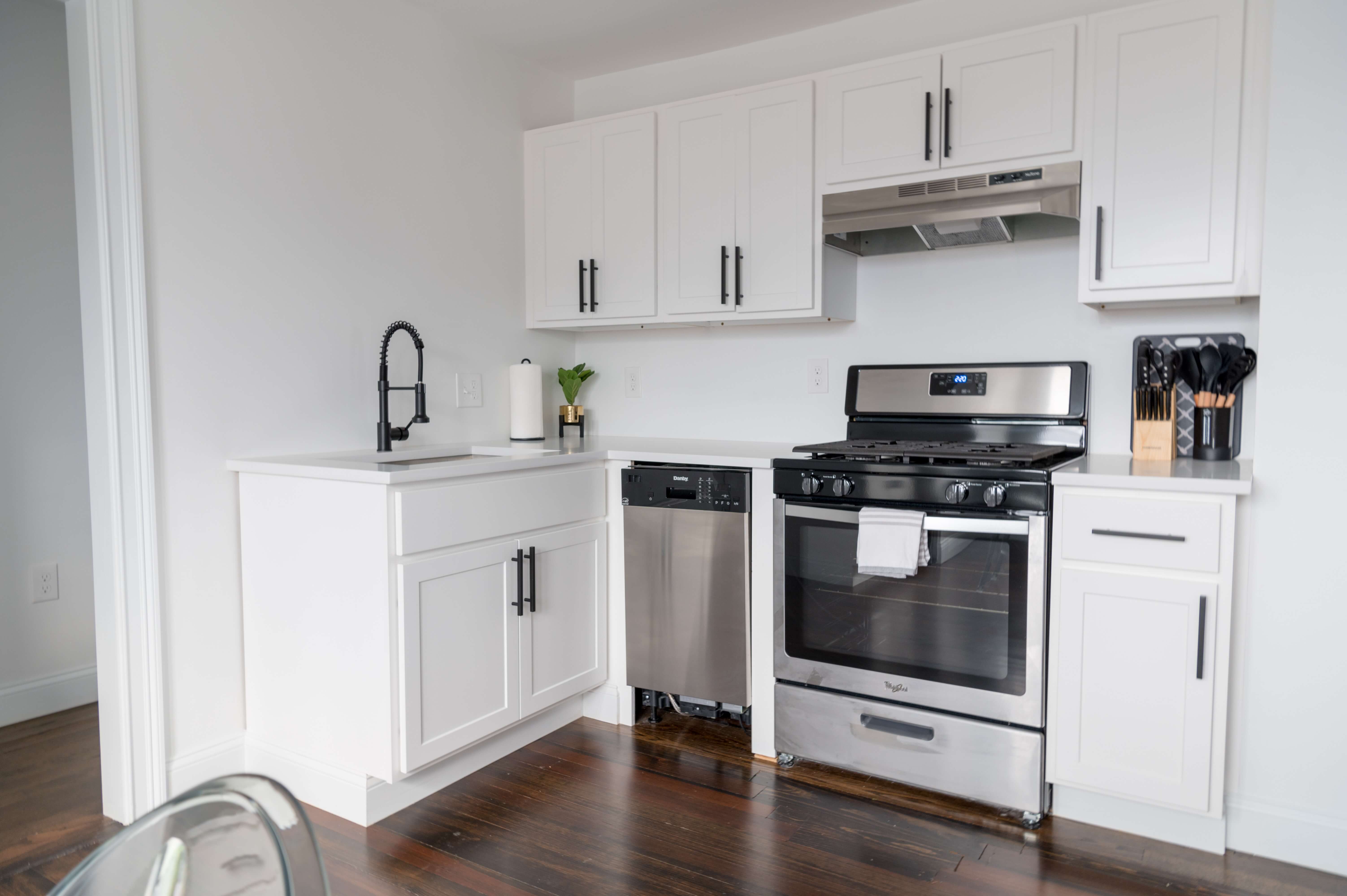 In terms of end of tenancy cleaning professional cleaners offer a number of benefits.
End of tenancy cleaners have the experience and knowledge to provide a thorough and efficient cleaning process. They know how to meet the expectations of the landlord for cleaning.
These cleaners have equipment designed to tackle various cleaning tasks efficiently. In addition they have the right tools to achieve exceptional results from specialised cleaning solutions to high power vacuum cleaners.
Professional cleaners clean thoroughly. They clean every corner of the property. A clean that covers all areas, including kitchen appliances, bathroom, carpets, and more, is guaranteed by their attention to detail.
You can increase the chances of getting your deposit back by hiring a professional. The risk of deductions related to cleanliness is minimized through their expertise and cleaning process.
Relocation can take a lot of time. With a professional cleaner you can concentrate on other tasks. Everything is taken care of by them during the cleaning process. A successful refund of the deposit is guaranteed by their expertise and attention to detail.
End of tenancy clean common mistakes
When it comes to end of tenancy cleaning, it's important to avoid common mistakes that can lead to unsatisfactory results and potential deposit deductions. Here are some key points to keep in mind:
Lack of Experience: For cleaning an entire property to professional standards expertise and knowledge of specific cleaning techniques are required. Trying to clean without adequate experience can lead to overlooked areas.
Inadequate Cleaning Methods: By incorrect or insufficient cleaning methods dirt stains and residue can be left behind. On different surfaces it is important to use appropriate cleaning products and techniques to ensure a thorough clean.
Rushing the Process: End of tenancy cleaning takes a lot of time and attention. It can cause missed spots and inadequate cleaning by rushing through cleaning. In order to clean each room it is important to give enough time.
Not Documenting the Cleaning: You should keep a recording of the cleaning process such as photos or receipts. It shows the condition of the property and the efforts made to clean it.
Failing to Seek Professional Help: Cleaning at the end of a tenancy can be difficult if you do not seek professional assistance. Not seeking professional help can lead to substandard cleaning services. An efficient cleaning process can be achieved with the hiring of professional cleaning professionals at the end of tenancy.
By avoiding these common mistakes and opting for professional assistance, tenants can achieve a successful end of tenancy cleaning, increasing the chances of getting their full deposit back.
Responsibility of the landlord
In most cases, the landlord is responsible for the End of Tenancy Cleaning. However, it is always best to check with your landlord before you hire a company to clean your home.
Landlord charges for post-tenancy cleaning
In some cases, a landlord may be able to charge for end of tenancy cleaning. This may occur if the property has not been left in a suitable condition or if cleaning was required to meet the standard set out in the tenancy agreement.
However, it's important to note that the landlord cannot charge for any cleaning that is considered fair wear and tear. This means that they cannot charge for any cleaning that is required due to normal use of the property.
To avoid any disputes, it's important to understand the condition that the property should be returned in. This information is usually included in the tenancy agreement and should be discussed with the landlord or agent before you move out.
Legal requirement for post-tenancy cleaning
Historically, many rental agreements contained a "professional cleaning provision," which stated that the tenant would be responsible for having the property professionally cleaned at the conclusion of the tenancy.
However, as of June 1, 2019, the Renter Fees Act 2019, rendered such clauses unlawful in England, therefore a landlord cannot demand a tenant to pay for professional cleaning.
Furthermore, renters with Covid-19, or signs of Covid-19, who guarantee that the property is returned in the same state as they found it, cannot be made to pay for a second thorough clean.

Fines of up to $5,000 can be imposed if you charge a renter for a professional clean. However, landlords have the right to demand that the renter cleans the property to a professional quality.
Landlord rights regarding tenant's deposit for cleaning
If certain circumstances are satisfied, landlords are entirely within their legal rights to utilise the tenant's deposit to pay for professional cleaning services.
While they can no longer include professional cleaning provisions in leases that require renters to pay for cleanings on a regular basis, they can reclaim expenses if the tenant has left the property in an undesirable state — allowing for normal wear and tear.
The inventory – or check-in report – and any pictures are crucial in establishing the cleanliness of a home, both before and after the tenant moves in.
End of tenancy cleaning inspection and deposit claims
It's crunch time for both the tenant and the landlord when it comes to the end of tenancy inspection.
Is the property in the same condition as it was at the beginning of the tenancy?
Some landlords hire a third-party inventory clerk to do the pre- and post-tenancy inspections, which can help to avoid any accusations of prejudice or injustice. Date-stamped images, on the other hand, can be used to support a case for more cleaning.
It may be worthwhile for landlords to visit the property a day or two before the tenant is set to quit, giving them time to solve any obvious issues before the tenant leaves, followed by a final inspection on the day of departure.
The landlord might make a claim through the deposit protection plan that keeps the deposit if the property has been left in an undesirable state and is plainly not as clean as when the renter moved in. Landlords may decide to treat each situation individually, based on the degree of end of tenancy cleaning necessary to prepare the home for the next renter.
The choice to file a claim might be influenced by their connection with the renter, how well they've cared after the property in general, and how much of a mess they've left... and whether they have sufficient proof to support their assertion.
Time limit for a landlord to return a deposit
The lease has come to an end, and the final inspection has been completed. All that's left is to repay the deposit.
For residences rented on an assured shorthold tenancy, landlords have been required to put the deposit in a government-approved tenancy deposit plan (TDP) since April 6, 2007.
In the case of a disagreement, the plan protects the End of Tenancy Cleaning deposit and provides a free adjudication service. The deposit will be protected in the TDP system until the issue is settled, whether it is over cleaning, rent arrears, or other damage.
The deposit must be returned to the renter within 10 days of the total payment being agreed upon by both parties.
End of tenancy cleaning vs regular cleaning
Cleaning that you are probably more familiar with is referred to as Regular Cleaning.
This usually entails hoovering carpets, removing visible dirt, and swiftly wiping down dust and debris-covered surfaces. To maintain the house clean, these basic duties involve little effort.
From top to bottom, a complete End of Tenancy Clean encompasses virtually every component of every room in the home. Consider skirting boards, light switches, and the space behind your TV unit that you haven't examined since you moved in.
Of course, each professional cleaning service has its own list of possible inclusions. Make sure the cleaner conveys the job they will do when getting an estimate for End of Tenancy Cleaning charges.
For example, in the kitchen, you should expect the following to be cleaned:
Oven, stove, and extractor hood microwavable oven. The refrigerator/freezer The washing machine, dishwasher, and tumble dryer are all included in the package. The kitchen sink cabinets and counter-top. The walls and the floor (including carpets if applicable, at additional cost).
Find end of tenancy cleaners near me
How hard is finding end of tenancy cleaners near me?
We all want that "fresh", new feeling when we move into an apartment or home for the first time. Needless to say, an end of tenancy cleaning deserves a thorough job well done.
So where can I find, end of tenancy cleaners near me?
It's worth looking for a seasoned professional with experience to conduct the cleaning for you, before you move out of your apartment. Friends and family may be able to connect you with cleaners who have helped them out in the past.

But what if you're new to an era, or are worried about the costs of hiring a professional?
It can be stressful to cold call cleaning companies in order to find end of tenancy cleaners near me when you know little about them or the quality of work they produce. Not to mention the chaos of the results you'll face when you search for end of tenancy cleaners near me.
This is where our website can come in not only for end of tenancy cleaners near me but for any home improvement service or maintenance work you may need done. You can read reviews of a wide range of professionals who all have extensive experience in business, so that you can make an informed decision as to who you should choose to clean your apartment.
Generally, cleaning companies understand the protocols of an end of tenancy cleaning like the back of their hands. Still, when contacting end of tenancy cleaners near me, it's worth being in touch with them about your specific needs.
Are you a tenant or a landlord?
How large is the apartment?
Are there any specific issues or problem areas to watch out for when cleaning?
Good communication is the key for a job and price well done, and can help the end tenancy cleaners best determine how much time they'll need to make your home look as good as new.
Ultimately, a great end of tenancy cleaners near me service will help ensure your apartment is ready for its new residents while helping you get your security deposit back.

Try our website today, and find a great team of professionals who are ready to help!


Good to know before booking an appointment
Check which cleaning tasks are required in your tenancy agreement and select each one when you are booking your appointment to be absolutely sure that you will be getting your deposit back.
Our service guarantee is valid for 48 hours after the cleaning of your property is done. You will receive an email asking how satisfied you are with our services. It's in your best interest to respond through this email as it will help us to take better care of your End of Tenancy needs so you have a better chance at reclaiming your deposit back.
Everything that is included in an End of Tenancy should be well detailed in your tenancy agreement> and check-in report. Please, use these documents as your guide when you are having your appointment for end of tenancy cleaning in order to steer clear of facing any deposit deductions. Additionally, please feel free to provide your cleaners with these documents to ensure that everything required by your landlord or letting agency has been taken care of.
If the wooden frames of doors and windows have signs of mould, we will not clean them because there is a risk of more damage to it.
We don't use harsh chemicals on silicones as it can damage them. If there is mould we can not guarantee the removal of it. You have to bring a specialist to remove and reapply them.
If you have more than 1 flight of stairs(12 steps), add them to your booking through the "Cleaning Additional Areas" tab.
Cheap end of tenancy cleaning
Can I do my own?
While many people attempt to clean their apartment by themselves before moving, the reality is that without professional assistance, the process can take several days. This is because, it requires the proper equipment and know-how to truly deep-clean your apartment.
Hiring experienced end of tenancy cleaners near me, therefore, can ultimately save you time and grief, especially when you're likely getting ready for your next big move.
What many do not realise, most importantly, is that hiring a professional can also save you money.
If you hire a professional to clean your apartment before you leave, the reality is that you are more likely to get the majority of your security deposit back. This is because your landlord will not have to pay to have more cleaning done afterwards, which may be the case if you attempt the cleaning on your own.
Duration of end of tenancy cleaning
The amount of time it takes to complete end of tenancy cleaning will depend on the size of the property and the amount of cleaning that is required. In general, it's a good idea to allow at least one to two days to complete the cleaning. This will ensure that the property is thoroughly cleaned and that all tasks are completed to a high standard.
It's important to allow enough time for the cleaning to be completed thoroughly, as rushing the process can result in a lower quality of cleaning.
End of tenancy cleaning in London and other areas
End of tenancy cleaning is an important part of moving out of a rental property. By thoroughly cleaning the property, you can avoid any potential disputes with your landlord or agent and ensure that the property is ready for the next tenant.
Remember to consider the tasks that are typically included in end of tenancy cleaning, whether a landlord can charge for it, whether a professional cleaning is necessary, and how long it typically takes.
By understanding the importance of end of tenancy cleaning and following the guidelines set out in your tenancy agreement, you can make the process as smooth and stress-free as possible.
Remember to also keep records of the cleaning process, such as receipts for professional cleaning or photographs of the property after cleaning. This can help to avoid any potential disputes with your landlord or agent.
We've all underestimated the stresses a last-minute deep clean of a living space can bring, especially when moving has so many other demands. Plan ahead and do not think twice! Hiring an end of tenancy cleaners near me service to conduct your end of tenancy cleaning in London or other areas will make you (and your landlord's) life that much easier come move-out day.
Frequently Asked Questions about End of Tenancy Cleaning