Finding A Retrofit Coordinator Near Me
Retrofit Coordinator
Flexible hours; Book a time that suits you

Same Day & Next Day Bookings

High Quality Retrofitting Services

Free Cancellation Policies

Pay us by Card, PayPal, Google Pay, Apple Pay or Pay on-site
Find A Professional In Your Area
How many bedrooms do you have?
Required field!
We're sorry, you do not qualify for the government grant.
Continue and find the best installation prices in the UK.
Congrats! You qualify for a government grant!
You could save up to £350 with a government grant for your charger.
Please enter a valid postcode or address eg. SW1A 1AA
I have marked "Reliability" as 3 stars as there was no real basis for assessing this characteristic. Julija carried out her examination of the property very fully and effectively, and her report is very useful. Her accent made communication a little problematic some of the time, but this was not a serious issue. I would have no hesitation in recommending her to anyone needing an assessment of their property.
All went OK and was what I expected. Not yet read report since I am very busy!!
Damien did a thorough assessment and is now following up some best options for me. Professional, informative and cheerful.
David asked the same questions multiple times and it was clear that he did not understand well what we did in our home renovations and the impact as his interpretation and application of regulations did not instill confidence. We subsequently used another person on the site who has been rated 5 star and the difference in knowledge and understanding was significant. If your property is standard or simple then you may like to select him.
The assessment went well and seemed productive but the report is yet to come
Firstly we waited in for this assessor, and when I called him through your switchboard he said he could only make it at 4pm. This meant his time was shorter. We did not pay him anything although we were advised to do so, as he said we would have is report within 48 hours and we could pay him online. he also smelt of body odour. we still await his report.
Joe, is highly efficient & professional... Keep up the good work My Constructor.
Recently booked jobs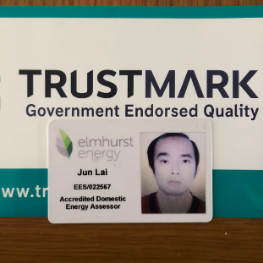 Finding A Retrofit Coordinator Near Me: What You Need To Know
A retrofit coordinator helps manage and schedule the installation of energy-efficient products and systems in older buildings. They work with building owners, engineers, and contractors to ensure that the retrofit project is completed on time and within budget. 
If you're looking for a retrofit coordinator near me, you should know a few things. Here, we will explore what retrofit coordinators do, what experience they need, and how to find one in your area.
Retrofit Solutions: How to Get the Job Done
If you're looking for a retrofit coordinator near me, there are a few things you need to know. Retrofitting is the process of modifying an existing structure to make it more energy efficient. This can be done by adding insulation, solar panels, or other energy-saving features.
A retrofit coordinator will work with you to assess your needs and develop a plan to make your home or business more energy efficient. They'll also provide support during the execution of the project and ensure that everything is done according to code.
Contact a retrofit coordinator when you're ready to start saving money on your energy bills. They will help you save money and improve the comfort of your home or office.
How To Improve The Energy Efficiency Of Your Home
If you're looking to make your home more energy efficient, there are a few things you can do to make it happen. Here are a few tips:
Get an energy audit. This will help you identify where your home is losing energy and what changes you can make to improve its efficiency.
Make sure your home is properly insulated. This will help keep heat in during the winter and cool air in during the summer, making your home more comfortable and saving you money on your energy bills.
Replace old windows and doors with new, energy-efficient models. This will also help with insulation and keeping the temperature inside your home consistent.
Use energy-efficient light bulbs throughout your home. This will not only lower your electric cost but also benefit the environment by lowering your carbon impact.
Install a programmable thermostat. This will allow you to set different temperatures for different times of the day, so you're saving energy when no one is home or when everyone is asleep.
Making your home more energy efficient can be easy and inexpensive. By taking some simple steps, you can save money on your utility bills and make your home more comfortable at the same time.
Ways You Can Prepare For Your Retrofit
If you're interested in becoming a retrofit coordinator, there are a few ways you can prepare for the role. 
Firstly, it's important to have strong communication and coordination skills. You'll need to be able to liaise with different teams and stakeholders and ensure that everyone is on the same page. 
Secondly, you should have a good understanding of the retrofitting process. This includes being familiar with different types of retrofits and the tools and equipment used. 
Finally, it's also helpful to have some project management experience. This will come in handy when coordinating multiple retrofit projects at once.
Reasons You Need To Choose A Retrofit And Not Replacement
You might need to choose a retrofit over a replacement for many reasons. Maybe your home is older, and you want to keep its historical value, or you're trying to be more environmentally friendly. For this reason, a retrofit can often be better than starting from scratch.
Here are some of the top reasons you should opt for a retrofit instead of a replacement:
Cost-effective: A retrofit is often much more cost-effective than starting from scratch. This is especially true if you're working with an older home with existing infrastructure.
Quicker installation: Because a retrofit uses existing infrastructure, it can often be installed much quicker than a new system. This can be a big bonus if you work on a tight timeline.
Less disruptive: Retrofits are also generally less disruptive than replacements. This means there's less chance of disrupting your daily life while the work is being done.
More environmentally friendly: If you're looking for ways to be more eco-friendly, then a retrofit is definitely the way to go. By using existing materials and components, you'll minimize your impact on the environment.
Keeps your home's value: If you're concerned about maintaining your home's value, then a retrofit is definitely the better option. Because it doesn't involve starting from scratch, it won't devalue your home like a complete replacement might.
Reasons Why I Need A Retrofit Coordinator Near Me
A retrofit coordinator will help you save money on your energy bills.
A retrofit coordinator will help you reduce your carbon footprint.
A retrofit coordinator will help you make your home more comfortable.
A retrofit coordinator will help you improve the value of your home.
Steps To Retrofitting Your Home
Schedule an appointment with a retrofit coordinator near me.
Discuss the goals you hope to achieve with your home retrofit project.
Share any ideas or concerns you have about the project.
The coordinator will ask questions about your home and assess its energy efficiency.
They will develop a plan for your retrofit and provide a cost estimate.
Once you approve the plan, they can start working on retrofitting your home!
Reasons To Hire A Professional Retrofit Coordinator
There are many reasons to hire a professional retrofit coordinator near me. A professional retrofit coordinator near me can help you save money on your energy bill, improve the comfort of your home, and make your home more energy efficient.
A professional retrofit coordinator near me can help you choose the right contractor for your project and ensure the work is done properly.
Tips For Retrofitting To Help You Save Money
Retrofitting is a great option if you're looking to save money on your energy bills. Retrofitting involves making improvements or upgrades to your home or business to make it more energy-efficient.
There are several ways you can retrofit your home or business, but one of the most important things to keep in mind is that you need to work with a qualified professional. A qualified retrofit coordinator near me will be able to help you identify which improvements will be most beneficial for your specific situation and guide you through the process from start to finish.
Why Should I Choose MyConstructor When It Comes To Retrofitting?
If you're considering retrofitting your home, office, or commercial space, MyConstructor is the perfect partner. We're a one-stop shop for retrofitting, and we have highly experienced and certified professionals who can coordinate and oversee every aspect of your project. 
But why choose MyConstructor for your retrofit? Here are just a few reasons: 
We're knowledgeable and experienced. We've been in the business for a lot of years and have a wealth of knowledge and experience in retrofitting. 
We're certified. All our technicians are certified by the Retrofit Coordination Council (RCC), so you can rest assured that they know what they're doing. 
We're professional. We pride ourselves on being professional in everything we do, from start to finish. You can expect us to be punctual, efficient, and respectful throughout your project. 
We're affordable. We understand that retrofitting can be costly, so we work hard to keep our prices competitive. 
We also offer financing options to make it even easier for you to start your retrofit project. 
So, if you're looking for a retrofit coordinator near me, look no further than MyConstructor! Contact us at MyConstructor to learn more about the service we can rather for you.
Frequently Asked Questions
If you're looking for a retrofit assessor, the cost will vary depending on the specific services you need. However, you can expect to pay anywhere from £40 to £200 per hour for their services. If you need a retrofit coordinator near me, I recommend contacting your local chamber of commerce or business association. They can put you in touch with someone who can help you with your specific needs.