Hire A Man In A Van Service For Your Move
When it comes to moving services we all want the best services possible! Continue reading and learn how to hire a man in a van near your location without any effort!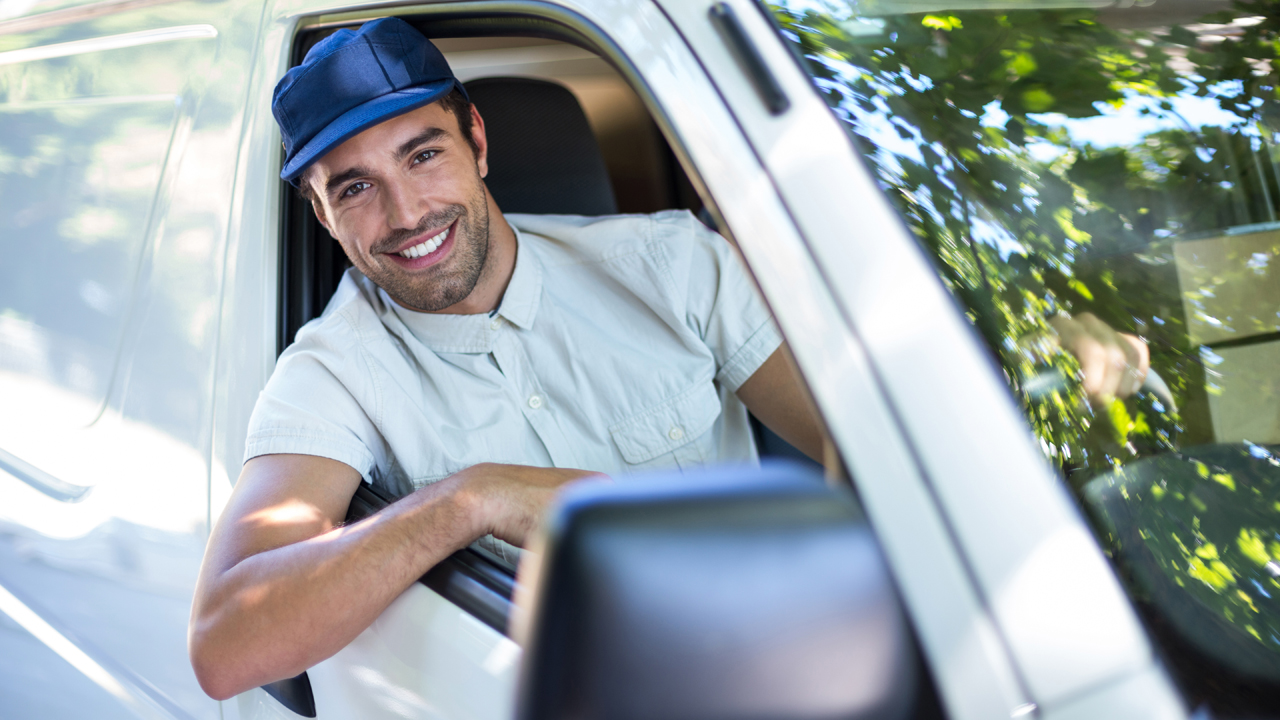 Everything You Need To Know About Our Man In A Van Services
The term Man in a Van is usually used synonymously with removals company or other similar phrases. However, there are a few differences, that you should be aware of so that you can comfortably distinguish a Man in a Van from a complete removal service.
Distinguishing the two is important so that you'll know when to hire a man in a van and when not to. We've made this post as detailed as possible, so that there won't be any grey areas.
If you are not familiar with Man and Van services, don't worry!
Literally speaking, a Man in a Van is a man with a van that helps with your house moves or other delivery services. A lot of people move regularly and the fastest way to move your items is by hiring a man in a van. A man in van is a removals company but on a smaller scale.
A man in van can help with your office and/or family moves.
Moving house can be tiresome and no one will want to spend time looking for a complete removals company and signing unnecessary paper work. Everyone just wants their move to go smoothly without unnecessary hiccups. This is why most people hire a Man and a Van because he is like a friend with a van who wants to help you move your things without bothering about the paperwork.
Well, he is more like a friend who will eventually get paid for his services.
A Man and Van is often confused with a full removals company because they both have similar functions, but there are some basic differences that can help you distinguish the two.
What are the differences between a Man with a Van and a House Removal Company?
A Man and Van is best suited for small moves like 1 or 2-bedroom moves and small office spaces. While a full House Removals service can be used for larger and more complex moves like a 3 bedroom move or an inter-country move.


A complete House Removal service has many staff that help in running the business whereas a man and van has very limited manpower. Most times it's just him or him and 2 other persons.


A Man in a van will make use of a small-sized van to move houses while removal companies use larger vans for their operations.
Find our Man in a Van Services in your area now! Even while selecting a new home or apartment may seem like the most difficult part of relocating it is not. The most important element when it comes to moving out is; how to relocate your items.
You must remove and relocate all heavy furniture, including mattresses, dressers, and closets. Nevertheless, if you're in charge of a home, we strongly advise that you use the services of a man in a van removal services of MyConstructor.
Advantages of Choosing our Man in a Van Near Me Services
With us, it is possible to have a stress-free and hassle-free moving experience. How? By hiring one of our professional Man in a Van Near Me Moving Companies.
These are some of the advantages of working with our experts if you're planning on making a major decision soon:
Reliability
Rather than relying on family and friends' support, it is best to hire a professional man in a van near me moving company. Our professional man in a van near me movers go through extensive training to learn the safest moving techniques.


Self-Confidence
At times, preparing for a move may be daunting. You can rely on the man in a van near me London movers experts to manage your belongings most efficiently and safely possible. With this in mind, you can rest easy knowing that your possessions are safe and secure.


Quick Reaction Time
It is possible for moving firms to provide you with an estimate of when your belongings will arrive at the new residence. Professionalism and timeliness are two things that most businesses take great pleasure in. To make your relocation go more smoothly, look for a reliable mover to help you out. However, they could easily get your couch up the stairwell without difficulty.


Accuracy and Efficacy
It is the responsibility of the movers to ensure that all of your belongings arrive at your new home in one piece. If you don't hire movers, you'll be in charge of ensuring the safety of your possessions, which might lead to additional anxiety while you're in the middle of your move. It is also easier for a professional man in a van near me to handle large boxes and furniture during a move, and they will be able to transport all of your belongings promptly.


Abolish the Need for Excessive Lifting
Heavy lifting can cause back pain and other health issues without proper training and abilities. Moving assistance on an hourly basis - Hiring a professional man in a van near me moving company to assist you with your relocation will save you the effort of heavy lifting.


Inventory Management Done Right
You may find it difficult to keep track of every item in your home, but a professional man in a van near me moving company can help you with this chore. You might use it to make sure your belongings reach securely at your new home, without having to spend a lot of effort tracking down every single item or box.


Hassle-Free
When considering requesting family or friends to assist you in moving, it is important to be aware of the associated difficulties and hazards. While enlisting the help of friends to pack your entire house is possible, getting a professional man in a van near me movers to pack and move your belongings is far less difficult.


A Team of Seasoned Movers
In the moving industry, experience is quite important. Moving may be a stressful process, but experienced movers can alleviate your worries and ensure a safe, speedy, and efficient relocation.


Safety
Choosing to use a professional man in a van near me moving company typically results in a more secure relocation.
Why Choose MyConstructor for your Transportation
A few moving firms merely come to your home, pick up your boxes, and deliver them to your new place. It will be simpler to locate a match if that is all you are looking for.
However, you'll have to seek a little harder to find someone who can assist you with the packing and unpacking process. Also, if you need help cleaning up after you've left, you're in the right place.
Additionally, that's an important consideration if you'll need someone to handle the cleanup when you're done. It would help if you verified that the organisation you're considering could perform all of the tasks you want.
Make sure you're receiving feedback before moving forward.
This necessitates conversing with people you are familiar with and reaching out to those you are not. Hire a removal company based on referrals from friends, colleagues and other business owners. Look for internet reviews of those firms and any others you've discovered.
The best way to receive impartial comments is to check out third-party review websites. Using this information, you'll be able to filter down your potential partners.
What Type Of Services Will A Man In A Van Offer?
1. Moving House
This is the most regular service you can expect from a Man and Van. A man with a van will help you move your belongings from your old apartment to the new one. If you want them to help your pack, load, and offload your items you should speak with the man in van during the negotiation phase so that it can be added to the quote.
2. Furniture Removals
If you wish to move heavy furniture from one room to another or you wish to send it to a friend. A competent man with a van can handle it. Make sure you trust the man in a van you hire so that amateurs don't damage your expensive furniture.
3. Moving Office
You can also hire a Man in a Van for your office moves. A competent Man with a Van will make your office move stress free. They will effectively blend in with your office routine and help you move without affecting any work you're doing.
They will also handle all files and paperwork carefully so that you won't have to complain about missing documents. Office moves are usually a bit more complex than home moves and as such, they also cost more. Always ask the man and van for a personalized quote so that you can properly budget for the move.
4. Waste Disposal
When you're moving out, there are some items you may need to get rid of. Items like old clothes, children's toys, and even old furniture. A Man with a Van can help you get rid of these items if you inform him on time.
Two Important Things You Should Consider Before Hiring A Man In A Van.
1. Good Feedback
Feedbacks are one sure way to know if a man in a van is competent at what he does. Previous customers who used the man and van will leave their reviews about the company. If the man and van cannot be trusted, you stand the risk of losing some important items to inexperienced hands. You can get feedback on a Man and Van from our platform.
2. Insurance Policy
The man and van is not reliable if he does not have an insurance policy for his business. Accidents are unexpected and can happen at any time. You should not be shy to ask the man and van if they have an insurance policy for their business. This will give you peace of mind when your items are in transit.
Other Benefits Of Our Services
You want to know about security measures that will keep your possessions safe, no matter how far you have to go. It would be best if you inquired about how their cars are tracked and how they preserve your items when they have them from any business you're considering.
You'll need GPS tracking, security systems, and attentive personnel who will do all in their power to keep your possessions as secure as they would like their own to be. A man in a van near me in London should be able to tell you that these things are typical practice.
Pricing Of Man In A Van Services
It's vital to keep in mind that price is a factor.
The fact that you undoubtedly have a budget and must design a strategy is undeniable. As a result, you must begin with a quotation.
Make sure to receive a written estimate from at least two different companies before making a final decision. Everything included in the estimate should be stated, and any optional improvements should be purchased if desired.
You may then compare the prices provided by each business to choose which one best suits your requirements.
At MyConstructor prices starting form £10 per hour!
Hire A Professional Man With A Van Today!
At MyConstructor, we can provide a first-rate removal service at a fair price. Whether you're moving just a few possessions or the rest of your house. A well-established removal team is at your disposal.
It is really easy to book your moving appointment with us. Simply, visit our Man with a Van page and fill the fields with your details. Then, all you need to do is compare prices and reviews and choose the moving company that is the best deal for you depending on your qualifications!
Click Here to book your move!