Annual Boiler Service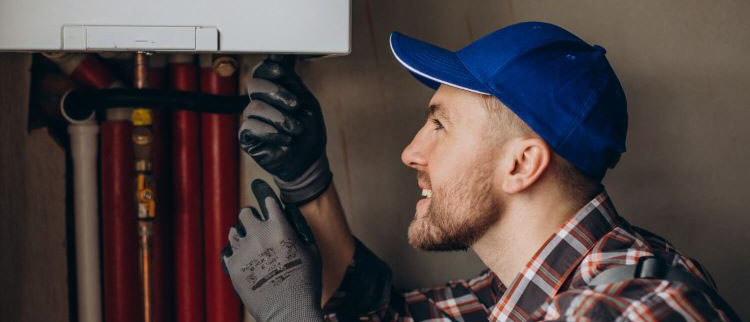 Annual Boiler Service
Flexible Hours; Book a time that suits you

Same Day Bookings

Free Cancellation Anytime

Pay us by Card, PayPal, Google Pay, Apple Pay or Pay on-site
Choose your property type:
Required field!
We're sorry, you do not qualify for the government grant.
Continue and find the best installation prices in the UK.
Congrats! You qualify for a government grant!
You could save up to £350 with a government grant for your charger.
Please enter a valid postcode or address eg. SW1A 1AA
Jamie could not get access the first around but came back later to do the job. He was flexible and he accomodated the circumstances he was placed in .
Rav arrived in good time. He was friendly and professional. He answered and explained our questions. Reassured for another year. Thank you.
Suresh was lovely to deal with, a prompt communicator, very knowledgeable and a just a great person to be around. Would definitely recommend/ use again
All positive, got the job done , just done the job , no messing around , clean tidy and very pleasant, great price
Great contractor who I'd use again and recommend to friends. He knew exactly what he was doing, was friendly, and considerate of my household and family.
Excellent service all round. Very professional and good communication throughout. Will use again.
Andrew worked hard to tie in with our schedule even though MyConstructor seems to have changed the time of the appointment without me noticing. Andrew communicated very well to keep us informed as he was on the way to us. Andrew identified and resolved the issue very quickly and had the boiler working within minutes. Andrew was very professional and friendly.
Excellent service with great communication regards appointment. The service was carried out professionally and without any issues. The area was clean and tidy. Highly recommended
Hello, I am very pleased with the punctuality of the job done by the engineer. He showed up earlier and gave very good advised on how things work. I'd recommend him to anyone
Gurmit was very communicative, super friendly and did a fantastic job. Thank you so much!
Engineer was great. Contacted me and the tenants directly. Was on time and sent certificates immediately. Cannot fault the service
Engineer was great. Contacted me and the tenants directly. Was on time and sent certificates immediately. Cannot fault the service
Thoroughly professional and phoned in advance to let me know he would be late arriving. He gave my boiler a really good check up and I felt confident about going forward to next year because I wouldn't have any problems with my hot water or central heating. Thank you Alan
Gary was brilliant and knew his stuff. Gave me some excellent advice and will use him again in future.
Engineer did everything he was supposed to. Good timekeeping, tidy, pleasant and professional. I have no hesitation recommending him again.
Very well established, behaving contractor, had many over the years, but Kazim was different league, job was simple and small, but was pleasure to have such professional at home. He did the job swiftly, explained everything as he was doing it, give some interesting pointers for future. Kept everything clean and tidy, left property in the same condition as he come in. Was sticking to time agreed, on the way communicated his arriving time and was easy to reach out and well outspoken. Great Job
Absolutely fantastic engineer and highly recommended. I didn't attend the appointment but my tenant had nothing but positives to say.
James was messed about by my tenant, however sorted everything out without fuss. Many thanks.
Luke was great, booked him with short notice and he came our did our landlords gas safety check. Definitely recommend
On every count Jamie was excellent. His positive reviews are very well deserved. As I pioneered customer care in the uk many years back I'm probably more critical than most. Well done , thank you Jamie.
Recently booked jobs
Annual Boiler Service Is Crucial For Your Home - Learn Why
No one likes having to call an air conditioning company in the middle of a hot summer day, but it's something that we all must face from time to time. 
When the temperature outside is soaring, and the air conditioner just isn't cutting it, what do you do? 
There are a few potential solutions, but probably the most common is to call a boiler service. These companies come equipped with all sorts of tools and equipment to get your home cool again as quickly as possible. Not only is this an important step when it comes to keeping your family safe, but it's also crucial for your home's long-term health. Don't wait another summer day; call a boiler service today!
What Is An Annual Boiler Service?
Annual boiler service is crucial for your home's health and safety. If your boiler doesn't receive regular maintenance, things can start to go wrong. Your boiler may not function as efficiently, and it could even give off dangerous gasses. A professional annual boiler service will keep your home safe and comfortable all year round.
What Are The Benefits Of Having An Annual boiler Service?
An annual boiler service is one of the most crucial services for your home. Not only does it keep your home comfortable, but a well-maintained boiler also helps to save you money in the long run. 
Here are just some of the benefits of having an annual boiler service:
Your Home Will Stay Cool During Hot Summer Days
One of the primary benefits of having an annual boiler service is that it will keep your home cool during hot summer days. A properly functioning boiler can help to distribute heat evenly throughout your home, which in turn will keep you and your family comfortable.
Your Boiler Will Be More Durable Over Time
A properly maintained boiler will last longer than one that isn't serviced on a regular basis. By keeping your boiler clean and free from debris, you're going to reduce the chances of it breaking down or stopping working altogether. This can save you a lot of money in the long run!
Your Boiler Will Help You Save On Energy Costs
Another benefit of having an annual boiler service is that it can help you save on energy costs. By ensuring that your boiler is operating at its best, you'll be able to reduce your overall energy bill – which can really add up over time!
What To Do If You Have An Emergency And Need To Call For Help With Your Boiler Service?
If you have an emergency and need to call for help with your boiler service, make sure to follow these simple steps:
Turn off all the gas and electric appliances in the home. This will prevent them from turning on when the boiler is kicked on, potentially causing a fire.
Call your local gas company or utility company. Tell them that you have an emergency and need their help to turn your boiler back on.
Have someone at home stay inside with the children while the professional turns your boiler back on. Make sure they are aware of any safety precautions that need to be followed, such as staying away from open flames and using a fire extinguisher if necessary.
Once the professionals have turned your boiler back on, check to see if there is water flowing through it and make any needed repairs or adjustments as necessary.
Finding An Annual Boiler Service Near Me
If your home has an annual boiler service near me, it's important to keep up with the maintenance schedule. Boiler problems can quickly escalate and can cause serious safety hazards in your home. By having your boiler serviced at the proper time of year, you can avoid expensive repairs down the line.
To ensure that your boiler is in good working order, MyConstructor recommends having it serviced during January or February. During these months, servicemen are busiest and can complete more repairs in a shorter time frame. Additional services that may be recommended during this time of year include inspecting and cleaning the heating system, checking for leaks, and performing general maintenance on the boiler.
If you notice any signs of trouble with your boiler – like a high water bill or persistent heat problems – Servicemaster advises calling our team right away. We'll work to diagnose the problem and find a solution that best suits your needs.
How Much Does It Cost To Have Your Boiler Serviced?
If you're like most people, your boiler is one of the most important pieces of equipment in your home. But like any other piece of machinery, your boiler can start to give you trouble from time to time. That's why it's important to have your boiler serviced at least once a year. 
Here are some costs associated with having your boiler serviced:
Basic service: This cost includes checking and cleaning the system, as well as any necessary repairs. Depending on the make and model of your boiler, this could run between £50 and £100.
Annual check: If you're not using your boiler often, this may be all that is required annually. However, if you use your boiler regularly, an annual check may include more extensive work, such as replacing filters or checking for leaks. This cost will typically range from £100 to £200.
Leak detection and repair: If there are any leaks in your system, they will need to be fixed before they cause major damage. This can cost anywhere from £50 to £250 per leak.
Hire A Professional Today!
It's important to have your boiler serviced annually to maintain its efficiency and ensure it is working properly. This will help keep your home safe and comfortable, both during the hottest days of summer and during the coldest months of winter. If you're unsure whether or not your boiler needs servicing, don't hesitate to call one of our specialists.
Frequently Asked Questions About Annual Boiler Service