Annual Boiler Service Near Me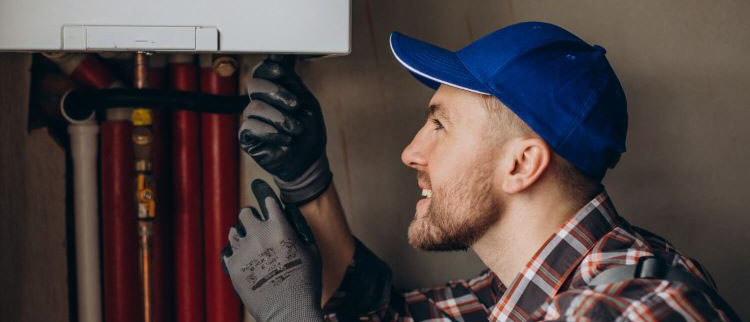 Annual Boiler Service
Flexible hours, book a time that suits you

Same day bookings

Pay us by Card, PayPal, Google Pay, Apple Pay or Pay on-site

Please note this is the Annual Boiler Service and it does not include repair work
Find A Gas Engineer In Your Area
Choose your property type:
Required field!
We're sorry, you do not qualify for the government grant.
Continue and find the best installation prices in the UK.
Congrats! You qualify for a government grant!
You could save up to £350 with a government grant for your charger.
Please enter a valid postcode or address eg. SW1A 1AA
Followed instructions by the book, professionally. Happy to hire services again. Thanks
A really lovely, efficient, professional amazing man. We will certainly be reccomending him.
Fantastic service, would use these guys again. Very professional and efficient
Manmeet has been very responsive and helpful. was on time for appointment.
Fantastic service, after being let down twice by other companies (they were not on My Constructor) it was done on time and quickly had the cert.
Andrew worked hard to tie in with our schedule even though MyConstructor seems to have changed the time of the appointment without me noticing. Andrew communicated very well to keep us informed as he was on the way to us. Andrew identified and resolved the issue very quickly and had the boiler working within minutes. Andrew was very professional and friendly.
Excellent service with great communication regards appointment. The service was carried out professionally and without any issues. The area was clean and tidy. Highly recommended
Hello, I am very pleased with the punctuality of the job done by the engineer. He showed up earlier and gave very good advised on how things work. I'd recommend him to anyone
Thoroughly professional and phoned in advance to let me know he would be late arriving. He gave my boiler a really good check up and I felt confident about going forward to next year because I wouldn't have any problems with my hot water or central heating. Thank you Alan
Very well established, behaving contractor, had many over the years, but Kazim was different league, job was simple and small, but was pleasure to have such professional at home. He did the job swiftly, explained everything as he was doing it, give some interesting pointers for future. Kept everything clean and tidy, left property in the same condition as he come in. Was sticking to time agreed, on the way communicated his arriving time and was easy to reach out and well outspoken. Great Job
On every count Jamie was excellent. His positive reviews are very well deserved. As I pioneered customer care in the uk many years back I'm probably more critical than most. Well done , thank you Jamie.
Recently booked jobs
10 hours ago in Greater London
How To Get An Annual Boiler Service Near You
Annual boiler service is the practice of regularly inspecting and maintaining a heating appliance, in particular a cast iron or steel furnace and its burners. It is also known as annual cleaning.
There are some steps that go into the annual boiler service, and it doesn't have to be a time-consuming ordeal. Here, we'll go over the top things you should know about your boiler before it's brought in for service.
What Is A Boiler Service?
Boiler Services are important for anyone who owns or uses a home or business property with a heating system. A boiler service will inspect, tune up, and maintain your boiler to ensure that it is operating at its best. If you notice any problems with your boiler, such as high energy bills, poor performance, or water leaks, it is important to have it inspected and serviced by a professional.
Boiler services are a great way to keep your home comfortable in the warmer months. They provide heat and water, which can be very useful during the summer. A boiler service is also a great way to save money on your energy bill.
Annual Boiler Service In The UK
Annual boiler service near me in the UK can be a real cost-saver for homeowners. If your boiler needs servicing, it's best to get it done as soon as possible so that any problems are sorted out and you don't have to worry about them. 
Here are some tips on how to keep your boiler in good working order: 
Clean the air filter every six months.
This will help to keep your boiler running smoothly by eliminating impurities and debris that can cause problems.
Check the water levels and top off if necessary.
Make sure that the water is at the correct level so that the boiler can function properly. If it starts to run low on water, turn off the main water valve before doing anything else.
Service the heating element and burnsensor every year.
These parts can wear out over time, which can lead to malfunctions or even a complete stoppage of your heating system. Get them checked out by a professional as soon as possible if they start to give you trouble.
Keep an eye on temperatures.
It's important to know what temperature your boiler is running at all times so you can take appropriate action in case of an emergency. If there are any sudden changes, like an increase or decrease in temperature, call your service technician right away.
How Often Should You Have An Annual Boiler Service?
There are a few factors to consider when determining how often you should have your boiler serviced. The most important factor is the type of boiler you have. Some boilers require more regular maintenance than others. Here are some general guidelines to follow:-
If your boiler is gas: Have it serviced every year or 6 months, whichever comes first.
If your boiler is electric: Have it serviced every 3 years or 12 months, whichever comes first.
If your boiler is oil or coal: Have it serviced every 5 years or 18 months, whichever comes first.
Benefits Of Using An Annual Boiler Service
If you're like most homeowners, your boiler is probably one of the most important appliances in your home. Unfortunately, boilers can eventually wear out, and if you don't have them serviced on a regular basis, they can become a safety hazard. That's why it's important to have an annual boiler service done by a qualified technician. Here are some reasons why annual boiler service is essential: 
A functioning boiler is essential for keeping your home warm in the winter and cool in the summer. Without it, you could end up with expensive damages to your property or health problems from being too hot or cold.
Boiler failure can also lead to carbon monoxide poisoning. If you're not aware of the dangers of carbon monoxide, take steps to ensure that it doesn't build up in your home and affect your health.
Regular servicing also ensures that your boiler is using the proper amount of fuel and is operating at their best. Over time, this can lead to wear and tear on the machine, which will only get worse without regular attention. If you're not sure whether you need an annual boiler service or not, consider talking to a professional about it. They'll be able to tell you whether or not it's something that you should consider doing and what kind of service would be best for your specific needs.
Things To Note When Choosing A Boiler
A boiler service is a crucial part of any home's heating and cooling system. Over time, their parts can wear down, which can lead to poor performance or even a complete breakdown. If you're noticing your boiler is taking longer to heat up or cool down, or if it's making unusual noises, it might be time to schedule a service. Here are four things to keep in mind when choosing a boiler service: 
Size and Age of the Boiler: Make sure the service technician knows the size and age of your boiler before scheduling a visit. Older boilers may not be able to handle high-intensity heating or cooling loads, which could lead to further problems.
Condition of the Boiler Components: Make sure all of the components in your boiler are in good condition before scheduling a service. Broken parts can create safety hazards and affect the performance of your entire heating and cooling system.
Heating and Cooling Needs: When you call for service, be specific about your heating and cooling needs. The technician will need to know how much heat or cold your home requires at any given moment in order to provide a proper diagnosis and recommend the best course of action. 
Price Quote: Before you sign anything, ask for a price quote for both scheduled work and any necessary repairs that may need to be done. Don't forget to add on any extra fees (like
The Cost Of Annual Boiler Service
There are a few things to consider when calculating the cost of annual boiler service in the UK. The size of your home, your heating requirement, and the type of boiler you have will all play a part in determining how much it will cost. The average cost of annual boiler service in the UK is £230. This price includes all labour, parts, and installation / removal fees. If you have a gas boiler, the price may be lower since gas is not as commonly used as electric boilers these days. If you're not sure whether or not your boiler needs an annual service, contact your local heating supplier for an estimate.
Hire A Professional Today!
The annual boiler service is a great way to keep your home comfortable all winter. By having your boiler serviced and checked on a regular basis, you can be sure that it is working correctly and that any issues can be fixed before they become big problems.
Why Should I Choose MyConstructor?
Annual boiler service is essential for keeping your home comfortable during the colder months. When your boiler is not properly serviced, you can experience a range of problems, including: low energy bills, frozen pipes, and even water damage. 
By having your boiler serviced regularly, you can avoid these problems and keep your home running smoothly all year long.
Here are some reasons why you should choose MyConstructor for your annual boiler service:
Our team is experienced in servicing all types of boilers. 
We have the knowledge and tools necessary to get your boiler up and running like new again.
We offer a wide range of services to fit your needs. 
From routine maintenance to full boiler replacement, we have everything you need covered.
We always take the time to listen to your concerns and answer any questions you may have. 
We want to ensure that you have the best possible experience with our service.
For more information about our annual boiler service or any other services we offer, please contact us today!
Frequently Asked Questions
Annual boiler service is a preventive maintenance service that your boiler needs to stay in top condition. This service includes a thorough examination of the boiler by our staff, and a recommendation for any necessary repairs or replacements. We also provide a detailed report of our findings and recommendations at the end of the service. This ensures that you always have accurate information about your boiler's health and status.
Boiler service is a one-time cost that will help keep your boiler in good working order. There are a variety of services that boilers can need, including checking the pressure and water temperature, cleaning the boiler, and fixing any problems. Prices for boiler service vary depending on the type of service being performed, but most services run between £50-£300.