Find A Property Photographer
Find A Property Photographer
Flexible hours, book a time that suits you

Same day bookings

Pay us by Card, PayPal, Google Pay, Apple Pay or Pay on-site
Find A Property Photographer In Your Area
Choose your service:
Required field!
We're sorry, you do not qualify for the government grant.
Continue and find the best installation prices in the UK.
Congrats! You qualify for a government grant!
You could save up to £350 with a government grant for your charger.
Please enter a valid postcode or address eg. SW1A 1AA
George was the embodiment of professionalism. Knowledgeable and courteous.
Lovely and polite. Turned around plans the same day! Really pleased, highly recommend
I needed a floor plan as soon as possible. Everything was arranged and delivered in a few days. Great service and excellent product. Thank you!
Awais has been professional and courteous throughout the process and delivered the project with a high-standard finished product.
Steven is excellent. Very professional, organised and timely. I had a few adjustments to make and he made changes quickly with no fuss.
Joseph's communication was efficient. Had the plans swiftly. Very pleased
Really easy to organise the job. Very punctual. Final product awesome. Will use again soon!
We need more people like George on this Earth, he has gone above and beyond, we cannot recommend him high enough! We will absolutely call on George again without any hesitation, his knowledge is seriously vast and he is completely on your side. Thank you from us!
Real professional. I like his job, n free advice. That's great. Thanks you have, this guy.
Great service. Arrived early and completed the plan promptly. Many thanks
Recently booked jobs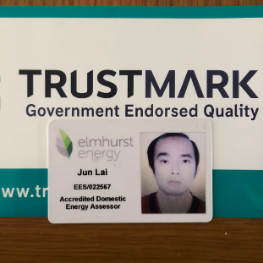 The Benefits Of Using A Property Photographer To Increase Your Property's Value
Are you looking for a photographer that can capture your property in the most stunning way possible? If so, then a property photographer from MyConstructor may be the right option for you. A property photographer is a professional that specializes in photographing properties both in and around London. They use high-quality equipment and techniques to capture the beauty of your home or business in all its glory.
Why Is Hiring A Property Photographer Important?
When you are looking to take pictures of your property for sale, it is important to find the right photographer. A property photographer who is located near you can capture high-quality images that will help promote your home while also giving potential buyers a sense of what they can expect when they come to see it. 
Here are some of the benefits of using a photographer in London:
You'll get great photos that will really show off your property.
The photographer will know how to capture all the details of your home and its surroundings.
They will be able to provide you with accurate renderings so that potential buyers can visualize their dream home in yours
Why Shoulf I Hire A Property Photographer?
There are many benefits to using a photographer in London. From capturing all the important details of an upcoming property sale to providing an amazing online portfolio, they can help make your life as a property buyer or seller easier. 
Here are reasons why you should consider working with a professional photographer to capture your London home:
Capturing all the important details: A good property photographer will be able to take pictures from every angle, ensuring that all the important features and details of your home are captured. This can be especially helpful if you're selling your home and want potential buyers to have a complete picture of what they're buying.
Creating an amazing online portfolio:High-quality photos of your home are essential when looking for a new place to live or buy. A great portfolio will show off your style, layout and décor in an easy-to-read format, making it easier for potential buyers to see what they're getting into before investing time touring your home.
Ensuring that everything looks perfect during the sale process: A good property photographer will be able to help prepare your home for sale by taking care of any necessary cleanings, repairs, or alterations beforehand so that all parties involved (you, the real estate agent and potential buyers) feel confident about hanging out in your house!
How To Identify A Good Property Photographer
If you're thinking of hiring a photographer to take pictures of your new home or property in London, there are a few things to consider. Here's how to identify a good one and some of the benefits you'll get from using one.
First and foremost, it's important to make sure you're looking for a qualified photographer. There are many unqualified photographers out there who will take poor photos that will end up ruining your chances of selling your property quickly. So make sure the person you're talking to is experienced and has a good reputation in the industry.
Another thing to consider is what kind of photos you want to take. If you're after general shots of the property, then someone without specialist skills is fine. However, if you're looking for photos that will show off features like the view or architecture, then a photographer with specific skills should be hired.
The most important factor in choosing a photographer is their location. If they're based far away from where your home is located, it could lead to delays in getting your photos back and costs associated with travelling (such as accommodation). So it's important to find someone who's close by so that everything can go smoothly on set (and so you don't have to worry about the photo quality!).
Ways To Make Use Of A Property Photographer
The benefits of using a property photographer near me in London are clear. Not only will you be able to preserve and protect your valuable assets, but you will also be able to produce high-quality images that can be used as marketing material or for selling your home. Having someone take photos of your property from all angles will ensure that there is no ambiguity about its condition or whether it is up for sale. 
Additionally, by working with a professional photographer, you will be guaranteed an accurate representation of your home and its surroundings - something that you may not be able to achieve on your own.
What Are The Services Rendered By Property Photographers?
When it comes to snapping shots of your property, there are a number of reasons why you should book in with a pro. Not only will they have the experience and equipment to capture all the right details, but they'll also be more likely to get the shot you're after - no matter what the weather! 
Here are just a few of the benefits that can be delivered by hiring a property photographer near me:
Capturing key features of your property: If you're looking to sell your home quickly or make it look its best, having photos that show off all its key features is essential. A professional photographer will be able to take snaps from all angles, ensuring that there's plenty of coverage for potential buyers to see.
Giving an overview of your property: If you're hosting an open day or sale and want people to have a quick idea about what your home has to offer, having high-quality photos on hand will help tremendously. Photos can be used as prints or digital files, meaning that everyone can take advantage of them, whatever their location.
Ensuring quality throughout the process: No matter how careful you are when taking pictures yourself, chances are that things will go wrong at some point. A professional photographer won't miss a beat and can capture every detail with panoramic shots or long-exposure photography, so there's little chance of any discrepancies creeping into your final product.
The Likely Questions To Ask The Photographer 
If you're ever considering hiring a professional photographer to capture your next property purchase or renovation project, it's important to know who to ask. And if you reside in London, where there are so many brilliant photographers to pick from, you will almost certainly be asked, "Do you need a property photographer?"
Here are just a few of the benefits of using a professional photographer to capture your property photos:
Property Photographer London
If you need a property photographer near me in London, look no further than the professionals at MyConstructor. With years of experience in the industry, they have the skills and knowledge necessary to capture stunning photos of your property that will make it stand out from the rest.
Whether you are selling your home or want to showcase its beauty, they can create stunning images that will leave a lasting impression. In addition to their excellent photography skills, they also offer a wide range of other services, such as floor plans, 3D virtual tours, and video production. So no matter your needs, they will be able to provide you with the high-quality services you deserve.
You'll get stunning images that will represent your property in the best possible light.
Photos can help you sell your home more quickly and easily, as potential buyers will want to see them before making an offer.
A good photographer knows how to light and shoot scenes so that they look natural and lush, no matter the setting.
They can also provide valuable feedback on what needs improvement with regard to your property and how best to improve it for future sale or rental.
The Importance Of A Property Photographer
The benefits of using a property photographer can be immense. Not only will you have the perfect image of your home for sale or investment, but you will also have the peace of mind of knowing that your photographs are correctly captioned and indexed. In addition, a professional photographic service can help to create an excellent marketing tool for your property, increasing its chance of being sold or rented quickly.
Getting A Picture Of Your Home
You're about to put your house on the market and want to ensure it sells. You've done your research, and you know that one of the most important things is making sure that your home looks its best in pictures. 
After all, potential buyers will be looking at these photos online before deciding whether to come to see your home in person. But you're not a professional photographer, so how are you supposed to take pictures that will make your home look its best? 
That is where property photographer near me come in. These are professionals who specialize in taking pictures of homes for sale. And while you may think that their services are unnecessary and expensive, the truth is that a property photographer near me can save you time and money in the long run.
When selling your home, it is important to have quality photos of your property. A property photographer near me will be able to showcase your home in the best possible light, making it more appealing to potential buyers.
When searching for a property photographer near me, there are a few things to remember. 
First, you want to find someone with experience photographing homes. This will ensure they know how to stage and light a home for photos properly. 
Second, you want to find a photographer who uses high-quality equipment. This will ensure that your pictures turn out to look their best. 
Finally, you want to find a photographer willing to work with you to get the photos you need.
If you keep these things in mind when searching for a property photographer near me, you should be able to find someone who can help you get the perfect picture of your home.
Ways To Make Your Property Photographs Stand Out
Use a good camera. This is probably the most important factor in getting great photos of your property. Invest in a quality DSLR camera and lenses, and learn how to use them properly.
Hire a professional photographer. If you can't afford a property photographer near me, ask a friend or family member who is into photography to help you.
Take advantage of natural lighting. The best time to take photos of your property is during the golden hour, right after sunrise or before sunset.
Use props and staging to make your photos more interesting. Add some furniture or decor items to make the rooms look more inviting, or set up a table with food and drinks to make it look like people are enjoying themselves in the space.
Edit your photos carefully. Once you've taken all your shots, edit them to make them pop. Cropping, adjusting the contrast and brightness, and adding filters can help turn a good photo into a great one.
Things Every Homeowner Should Know About Photography
Photography is an important part of any home's curb appeal.
A good photograph can make or break a home's listing.
Hiring a property photographer near me is worth the investment.
Poorly lit rooms and exteriors are homeowners' biggest mistakes when taking photos of their property.
The best time to take photographs of your property is during the daytime with natural lighting.
Be sure to clean up the yard and common areas before taking pictures.
Highlight any unique features or selling points of your home in the photos.
Use a wide-angle lens to capture as much of the property as possible in each photo.
Take multiple photos from different angles to give potential buyers a well-rounded view of the property.
Tips For Photographing Your House To Sell
If you're looking to spruce up your home before putting it on the market, hiring a property photographer near me is a great way to ensure your home looks its best in listing photos. Here are a few tips to keep in mind when working with a property photographer near me to get the most out of your home's photo shoot:
Choose the right time of day: The lighting can make all the difference when photographing your home. If possible, try to schedule the photo shoot for early morning or late afternoon/early evening when the light is softer and more flattering.
De-clutter and stage: A messy room will look even worse in photos, so make sure to declutter and tidy up before the photographer arrives. And if you want your home to look its absolute best, consider hiring a professional stager to help arrange furniture and decorate rooms.
Focus on curb appeal: First impressions matter, so remember to photograph your home's exterior! Make sure the lawn is freshly mowed, dead plants are removed, and any outdoor furniture is clean and presentable.
Reasons You Should Hire a Property Photographer Near Me
A property photographer will help you show your home in its best light.
A property photographer can help market your home to potential buyers.
A property photographer near me will help you get the most out of your real estate investment.
Finding a property photographer near me can be a daunting task. Although, with MyConstructor it doesn't have to be. Through our platform you can easily find a Property Photographer Near Me, in order to increase your property's value.
Compare real-time prices and reviews online, in order to find the photographer that suits your needs, requirements and budget.
Increase your property's value with MyConstructor!
Frequently Asked Questions
Property photography is important for a number of reasons. Firstly, it can add an extra layer of authenticity and realism to your property's marketing materials – helping to position your property as the right place for people to live or invest in. Secondly, hiring a photographer to take photos of your property can help you to document any changes or updates that may need to be made over time, ensuring that you have clear evidence should you ever need it. Finally, property photographers are also skilled at capturing stunning scenic shots that can help buyers imagine themselves living in or visiting your property – creating a stronger emotional connection with potential buyers than simply describing the location in the text.
If you're in need of a property photographer who can capture stunning images of your home or business, then you should definitely book MyConstructor. Not only are they some of the most experienced and professional photographers in the business, but their prices are also very reasonable. Plus, they offer a variety of additional services, such as video and drone filming, so you're sure to get everything you need from them.