Property Floor Plan
Property Floor Plan
Flexible hours, book a time that suits you

Same day bookings

Pay us by Card, PayPal, Google Pay, Apple Pay or Pay on-site
Find Qualified Contractors In Your Area
Choose your service:
Required field!
We're sorry, you do not qualify for the government grant.
Continue and find the best installation prices in the UK.
Congrats! You qualify for a government grant!
You could save up to £350 with a government grant for your charger.
Please enter a valid postcode or address eg. SW1A 1AA
George was the embodiment of professionalism. Knowledgeable and courteous.
Lovely and polite. Turned around plans the same day! Really pleased, highly recommend
I needed a floor plan as soon as possible. Everything was arranged and delivered in a few days. Great service and excellent product. Thank you!
Awais has been professional and courteous throughout the process and delivered the project with a high-standard finished product.
Steven is excellent. Very professional, organised and timely. I had a few adjustments to make and he made changes quickly with no fuss.
Joseph's communication was efficient. Had the plans swiftly. Very pleased
Really easy to organise the job. Very punctual. Final product awesome. Will use again soon!
We need more people like George on this Earth, he has gone above and beyond, we cannot recommend him high enough! We will absolutely call on George again without any hesitation, his knowledge is seriously vast and he is completely on your side. Thank you from us!
Real professional. I like his job, n free advice. That's great. Thanks you have, this guy.
Great service. Arrived early and completed the plan promptly. Many thanks
Recently booked jobs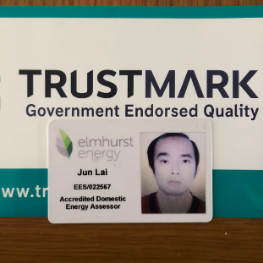 Why You Should Consider A Professional Property Floor Plan
After years of living in cramped spaces and tiny homes, many people are starting to appreciate the benefits of owning their own property. Sure, it may take some time to get used to the idea of owning a place that doesn't feel like a prison cell, but the long-term benefits are undeniable. If you're thinking about buying or renting your own place, one thing to remember is that a proper property floor plan will ensure everything is organized and runs smoothly. A professional floor plan can also help you save money on rent and improve your home's curb appeal. So if you're ready to start planning for your future, read on for more information about why you should consider hiring a professional property floor planner.
What Is A Property Floor Plan?
A property floor plan is a detailed blueprint of your home's layout, including all rooms and hallways. A professional floor plan can help you save money by avoiding costly mistakes during construction. The plan can also be used as a marketing tool to attract potential buyers. A well-drawn floor plan will show off your home's features and appeal to potential buyers.
There are several factors to consider when designing a property floor plan. 
First, think about how you want your home to look. Will it be spacious and open-concept? Or tight and clustered together? 
Second, decide on the layout of your home. Do you want an open kitchen with a dining area & living room on one side, or do you want separate spaces for each activity? 
Third, figure out what type of furniture you would like in each room. Fourth, determine the size and shape of your lot. 
Fifth, consider any special features or amenities that might be required in your homes, such as a pool or spa. 
Sixth, factor in the cost of materials and fixtures needed for your specific layout. 
Seventh, consult with an experienced architect or designer to create a perfect property floor plan just for you!
How To Find A Professional Property Floor Plan Service Provider Near You
If you're looking to renovate your home or buy a new one, your first step is to come up with a plan. But where do you start? If you're like most people, you might think that drawing your own floor plan is the easiest way to go. After all, it's what we've all been taught to do. But is this really the best way to go about things?
While it's true that you can create a floor plan on your own using basic drawing tools and software, there are several reasons why you should consider hiring a professional instead. First of all, drawing your own floor plan can take time and effort. Plus, if you make any mistakes, they may be challenging to fix. On the other hand, a professional will likely have more experience than you do when it comes to designing homes and will be able to help ensure that your plans are accurate and conform to industry standards.
If you're considering hiring a professional property floor plan designer, there are several places in the Toronto area where you can find quality services. You can search online or contact local architecture firms or contractor associations for leads. Once you've found an architect or design firm that suits your needs, ask them how much their services cost and whether they offer any discounts for referrals.
The Benefits Of Getting A Professional Property Floor Plan
Property floor plans can be an excellent way to organize and manage your properties. They can provide you with a blueprint for how your property should look and function, helping you save time and money in the long term. 
Here are some of the benefits of getting a professional property floor plan:
A professional property floor plan can help you save time and money in the long term. Floor plans can help you organize your properties quickly and easily, saving you time in the process.
A professional property floor plan can help you visualize your property's potential. Floor plans can provide you with a blueprint for how your properties could look and function, helping you see potential problems before they happen.
A professional property floor plan can help you protect your investments. Floor plans can help identify potential security issues before they become major problems, protecting your investment in the process.
How To Choose A Perfect Professional Property Floor Plan Near Me
There are many things to consider when choosing a perfect professional property floor plan near me. To get started, you need to decide what you're looking for. Do you want a plan tailored specifically to your needs? Do you want one that takes into account the size of your lot and how its layout is configured? Or do you want something that looks nice and works well?
After answering these questions, it's time to start narrowing down your options. There are a ton of different professional property floor plans available, so it can take a lot of work to know where to start. If this is your first time looking into a professional plan, we recommend talking to a few different professionals in the industry. They can give you an idea of which plans fit your specific needs and budget.
Once you have a few ideas, it's time to start digging through all of the different online resources. There are tons of amazing floor plans out there, so make sure to take the time to look through them all. You may be surprised how many great options you find if you take the time to explore!
Once you have decided on a plan, it's important to get feedback from your neighbours and family members. They will likely have some good suggestions about how certain elements of the plan could be improved or modified. Once everyone is comfortable with the final design, it's time to start writing contracts! A professional
How To Evaluate The Property Floor Plan
The floor plan of your home is one of the most important aspects to consider when buying or selling. A professional property floor plan can help you visualize your home's appearance and function before you make any decisions. 
Here are a few tips for evaluating a property floor plan:
Take measurements of all rooms in the house: This will help you get an accurate idea of how much space each room will take up and whether there is enough room for your personal belongings and appliances.
Sketch: Sketch out a basic layout of the house on paper, including all the bedrooms, bathrooms, living spaces, and kitchen areas. This will give you a better understanding of how the space is laid out and whether it matches your needs.
Check out online floor plans: To get an idea of how other homes in your neighbourhood have been designed. This will help you see if the layout of the current house matches your vision for the home you want to buy or sell.
Ask: Ask potential home buyers or sellers to bring in photographs or videos of their homes so that you can get a sense of what they are looking for in a home. You can also ask them to provide dimensions for specific rooms in their homes so that you can create a rough estimate of how large those spaces will be in person.
Frequently Asked Questions
Property floor plans are a great way to capture your imagination and communicate your vision for a space. They can be a great marketing tool and help you determine the best use of your space. A professional property floor plan can help you save time and money when remodelling or designing a new space.
If you're looking for a professional property floor plan to capture your vision, you should consider working with MyConstructor. Our team of design professionals have years of experience creating beautiful and functional floor plans that reflect the character and style of your home.We take the time to understand your needs and wants and craft a floor plan that is perfect for your lifestyle. Our designs are versatile and can be adapted to meet any need or requirement – whether it's a formal or informal layout, we've got you covered.Not only do our plans look great, but they're also practical. We make sure to include all the necessary details so that you can start planning your new home immediately. And if there are any changes or updates that you need during the process, we're always happy to help. So why not give us a call today? We would be happy to discuss how we can help you create the perfect property floor plan for your home.