How Is An EPC Calculated?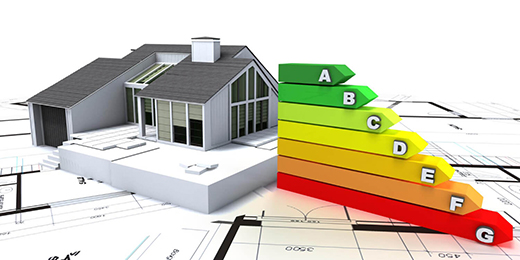 Energy Performance Certificate

Nationwide Service
Flexible hours, book a time that suits you

Same day bookings

Pay us by Card, PayPal, Google Pay, Apple Pay or Pay on-site
Find An Energy Assessor In Your Area
Choose property type:
Required field!
We're sorry, you do not qualify for the government grant.
Continue and find the best installation prices in the UK.
Congrats! You qualify for a government grant!
You could save up to £350 with a government grant for your charger.
Please enter a valid postcode or address eg. SW1A 1AA
Alan was very efficient, friendly and professional. Due to a traffic hold up he was a 15 minutes late. This happens but a telephone call to let me know would have been appreciated.
Peter was very accommodating with his schedule as I dug up some documents related to renovations done at the property, which was much appreciated. He was very professional and clearly explained all the processes.
Carried our work in a professional and capable manner. True to his word the report was downloaded on the same day of inspection. Definitely 5 stars.
Stephen was excellent. Quoted promptly turned up on time did what he was supposed to do, and provided the report fast could not ask for any more. Thank you, Stephen.
Ricky was very professional, punctual and polite. He provided an excellent service when giving me a commercial EPC. I would highly recommend him based on my experience.
Amrit Kooner EPC accessor was very professional, friendly and extremely efficient.I would definitely recommend him. As promised he uploaded EPC next working day.
Had a Energy Certificate (EPC) done with George. A very professional service and friendly. He knows the house structure just by looking at it. Highly recommended.
Simple & easy from start to finish. George was on time, explained his process and followed it. All done within 45 mins and we had the certificate in hand within a few hours. Fantastic job. Thanks George.
Jack arrived on time, and was friendly, he took time to explain what he was checking. he is very professional and clean and tidy. He even sent me the EPC certificate that same day. would definitely recommend his service.
Very happy with the service provided. Kayne was friendly, professional and communicated with us well. We received the certificate within hours of his visit. Would thoroughly recommend.
They are totally efficient and accurate, well trained for the job. They treat your property with respect. And you get your ECP the same day. I also liked highly competitive pricing.
Efficient and effective. Was slightly early on the day, and just got on with it! Had the certificate cleared with my mortgage company within 24 hrs. Couldn't ask for more.
Communication was great, had to rearrange, which was absolutely fine for us, came on time and certificate was produced within 3 working days. Great service.
Sean was timely, efficient, helpful with explanations and considerate while getting on with his job. Would happily recommend. Invoice as expected. Altogether a good experience. Thank you.
Nothing to dislike, Aso is a Thoughtful consider professional who wears foot covering when entering my tenants home. Excellent communication. He is curtious and considerate when he does his work and I wil lcontinue to use his professional service for all my EPC's
Very professional. Communicated well from start to finish. He asked me a few questions then got on with his work. Informed me on his completion and left the property spotless.
Really nice helpful guy with great understanding of area. Have a lot of constructive feedback on current compliance with regs and good advice on how to improve efficiently.
The contractor was very polite and courteous. He called to let me know when he was stuck in the traffic and would be slightly late. He was very knowledgeable and helpful. He answered my questions and made interesting recommendations to improve the energy efficiency of my property.
Kyle was very helpful and very honest. He actually called me ahead of time to say that he'd checked and my epc was valid until 2029 and didn't need updating so It was pointless me spending the money. How many people would do that? Very kind of you Kyle and very honest so thank you very much. I would not hesitate to recommend!
Contractor arrived on time, was pleasant and courteous. Report was read to view within a few hours following completion. Definitely recommend as good value for money
Recently booked jobs
1 minute ago in Hampshire
14 minutes ago in Hastings
45 minutes ago in East Grinstead
Ηow Is An EPC Calculated?
An Energy Performance Certificate (EPC) is a document required by law whenever a property is built, sold, or rented in the UK. The certificate contains information about the property's energy efficiency, and it helps potential buyers or renters understand the running costs associated with the property. 
The EPC report includes an energy efficiency rating from A (very efficient) to G (inefficient). It also provides recommendations on how to improve the property's energy efficiency. So how is an EPC calculated? 
Here, we will explore how EPCs are calculated in the UK, what factors are taken into account, and what you can do to improve your property's rating.
Who Can Calculate An EPC?
An accredited assessor calculates EPCs in the UK. The assessor will consider the type of property, its age, size, and location. They will also consider the energy use of the building and any measures that have been put in place to improve energy efficiency.
The resulting rating will be valid for ten years.
How Is An EPC Calculated?
The EPC for a building is calculated using a Standard Assessment Method (SAM). SAM considers the property's build quality, its size and shape, the way it is used, the heating and hot water system, the type of glazing and insulation installed, and other factors. The EPC rating is then used to produce an energy efficiency indicator (EEI), which is a measure of how energy-efficient the building is.
The EPC calculation assesses the building's 'fabric energy efficiency'. This calculation considers the thermal conductivity of materials used in the construction of the property and its insulation levels. The external dimensions of the building are also taken into account, as this can affect how much heat is lost through walls, windows and doors.
Next, the 'internal environment' assessment looks at things like airtightness (which can impact draughts and heat loss), ventilation (which affects moisture levels and indoor air quality) and lighting (which affects both heating costs and carbon emissions).
Furthermore, the 'renewable technologies' assessment looks at any renewable energy sources used to help power the property, such as solar PV panels or wind turbines. This information is then used to produce an EPC rating for the property on a scale from A (very efficient) to G (inefficient).
When the EPC survey has been completed, your energy performance will be calculated, and an EPC Certificate will be produced. The EPC Certificate will be published to the government register within 24-48 hours of the energy assessor leaving the premises. A copy will also be sent directly to you via email. The EPC Certificate will also contain recommendations for improving your building's EPC rating.
What Information Will The Energy Assessor Need, And How Is An EPC Calculated?
An energy assessor will need some information to calculate your EPC. They will need the dimensions of your property, details about the heating and hot water system, and information about the insulation and glazing. The energy assessor will input this information into a software program that will generate an EPC for your property.
Hire A Professional Energy Assessor!
The EPC calculation process is relatively straightforward and can be completed by any qualified assessor. However, it's important to remember that the EPC is just one tool that can be used to assess the energy efficiency of a building. 
Many other factors need to be considered when making energy efficiency improvements, such as cost, feasibility, and impact on occupants. Ultimately, the decision about whether or not to make changes should be based on a comprehensive analysis of all factors involved.