House Floorplan
House Floor Plan
Flexible hours, book a time that suits you

Same day bookings

Pay us by Card, PayPal, Google Pay, Apple Pay or Pay on-site
Find A Contractor In Your Area
Choose your service:
Required field!
We're sorry, you do not qualify for the government grant.
Continue and find the best installation prices in the UK.
Congrats! You qualify for a government grant!
You could save up to £350 with a government grant for your charger.
Please enter a valid postcode or address eg. SW1A 1AA
George was the embodiment of professionalism. Knowledgeable and courteous.
Lovely and polite. Turned around plans the same day! Really pleased, highly recommend
I needed a floor plan as soon as possible. Everything was arranged and delivered in a few days. Great service and excellent product. Thank you!
Awais has been professional and courteous throughout the process and delivered the project with a high-standard finished product.
Steven is excellent. Very professional, organised and timely. I had a few adjustments to make and he made changes quickly with no fuss.
Joseph's communication was efficient. Had the plans swiftly. Very pleased
Really easy to organise the job. Very punctual. Final product awesome. Will use again soon!
We need more people like George on this Earth, he has gone above and beyond, we cannot recommend him high enough! We will absolutely call on George again without any hesitation, his knowledge is seriously vast and he is completely on your side. Thank you from us!
Real professional. I like his job, n free advice. That's great. Thanks you have, this guy.
Great service. Arrived early and completed the plan promptly. Many thanks
Recently booked jobs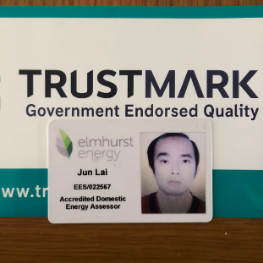 All The Information You Need About House Floor Plan
We all know that house floor plans are one of your most important decisions when buying a home. After all, how well your living space suits your needs will ultimately determine how happy you are in your new place. 
Whether you're looking for a traditional layout or something more unique and interesting, there's no wrong way to choose a floor plan. Here, we will give you all the information you need about house floor plans in the UK, from the basics to more specific details. So read on, and let us guide you through this important decision.
What Is A House Floor Plan?
A house floor plan is a type of technical drawing showing a house's layout from above. House floor plans typically illustrate the location of walls, windows, doors, and stairs and fixed installations such as bathroom fixtures, kitchen cabinetry, and appliances. House floor plans are usually drawn to scale, with lengths indicating room types and sizes and furniture layouts. They may also show outdoor areas.
House Floor plans are the blueprint for a house. A house floor plan is a detailed description of each room, hall, and area in a house. This plan can be created by an architect or home builder, or it can be created by the owner of the house themselves.
Types Of Floor Plans
There are many types of floor plans that can be used in a house. A typical floor plan has an entrance, a living area, and one or more bedrooms. There are also plans with separate entrances for the living area and the bedroom(s).
The most popular types of house floor plans are:
2D House Floor Plans. 2D floor plans are a type of diagram that shows the layout of a space from above. They're called flat because they're not drawn with perspective or depth, so they're 2D drawings. They can be sketched, blueprinted, or made digitally with computers.
3D House Floor Plans. A 3D floor plan is a type of diagram that shows the layout of a home or property in 3 dimensions. Generally, 3D means that it will show both perspective and height. A 3D Floor Plan also outlines more details and makes it easier to understand the space.
Live 3D House Floor Plans. Bring your floor plans and home designs to life with Live 3D! Tour the property in a virtual 3D walkthrough.
Create a floor plan for your dream home, then take it to life with Live 3D!
How To Make A House Floor Plan
There are many ways to create a house floor plan for your home. You can use online floor plans, or you can take your time and sketch out a plan by hand. There are plenty of guides on how to do this, so you can find the method that's best for you. 

One important thing to keep in mind when creating your house floor plan is the layout of your rooms. Make sure each room has its own purpose, and don't crowd them too much. It's also helpful to think about where items like furniture and appliances will go. 

When it comes to size, there is no one-size-fits-all answer. Some people prefer large spaces, while others prefer tighter quarters. The best way to figure out what size works best for you is by taking measurements of all of your rooms and then making adjustments as needed.
What To Include In Your House Floor Plan
When designing your home, it is important to consider floor plans. A floor plan is a blueprint of your house and will give you an idea of where everything is located.

Here are some things to include in your house floor plan:
The location of the entrance(s) and exits.
The layout of the rooms. 
The size and shape of each room. 
The number of baths and bedrooms. 
The location of any appliances and utilities, like a kitchen or laundry room.
The location of any storage spaces.
The location of any entrances to garages or basements.-The location of any stairs or elevators.
The location of any windows and doors.
Any special features, like a balcony or pool.
Once you have your house floor plan, you can begin to design the walls and ceilings.
How To Create A Professional House Floor Plan
There are many ways to create a professional house floor plan. One way is to consult with an architect or planner. 

Another way is to use a program like Microsoft PowerPoint. You can create a house floor plan on your computer and then print it out for use as a reference.

You can also use design software like Adobe Illustrator to create your own house floor plan. Adobe Photoshop is also popular for creating house floor plans. 

Whatever method you choose, make sure that you get help from a professional if you aren't familiar with these tools or if you want to make changes to your plan later on.
Cost Of A Professional House Floor Plan
To create the perfect house floor plan, you will need to account for a few key factors. First and foremost is the size of the house - what areas will be used as bedrooms, living spaces, and kitchens? Secondly, you'll want to consider how many people will be living in the house and what their needs are. Lastly, you'll want to take into account your budget. 

With all of these factors in mind, here's a breakdown of the costs associated with creating a professional house floor plan:
Designing A House Floor Plan: £1,500+
This is obviously an expensive charge, but it's worth it if you're looking for a high-quality layout that meets all of your requirements. A good design firm will provide detailed sketches and renderings that can help you envision exactly how your home will look once completed.
Construction: £10,000+
If you're opting for a completely custom floor plan - say, if you have an unusual size or shape house - then expect to pay upwards of £10,000 for construction alone. This includes everything from the architectural drawings to the actual construction contractorwork.
Installation: £3,000+
Once your new floor plan is complete, it may require some additional installation work in order to properly align doors and fixtures. This can add up to another £3 thousand or so onto your overall bill.
Factors That Determine The Cost Of A Professional House Floor Plan
The cost of a professional house floor plan can vary depending on the size, layout and features of the home. However, there are some general factors that will affect the cost. Some of these include: 
The complexity of the design.
Whether specific features need to be included.
The number of rooms in the house.
The level of detail in the design.
The time and resources required to complete the project
Benefits Of Hiring A Professional For Your House Floor Plan
There are many benefits to hiring a professional to create your house floor plan. A professional can help you craft a floor plan that is both functional and stylish. They can also provide you with recommendations for any updates or modifications you may need to make to the layout of your home. Additionally, a professional can help you save time and money by ensuring that all the details in your floor plan are accurate. Finally, a good floor plan will ensure that your home is comfortable and efficient from every angle.
When you hire a professional to create your house floor plan, you can be sure that you are getting the best possible value for your money. With years of experience under their belt, professionals know what it takes to create a blueprint that meets all your needs and expectations. Contact us today to get started on creating the perfect floor plan for your home!
Planning a house layout can seem daunting, but it doesn't have to be. With the help of this guide on house floor plans in the UK, you'll be able to create a house floor plan that is perfect for your needs and lifestyle. Whether you're looking for an open-concept design or something more enclosed and private, our guide will help you find the right layout for your home. So whether you are starting from scratch or considering updating your current living space, take advantage of our guide.
Frequently Asked Questions
A house Floor plan is a blueprint of the house showing you all the lay outs from above. It is a technical drawing to scale of all the walls, rooms, accessories, fittings and others. They list all of the furniture, accessories and fixtures that will be in the space and can help architects create a design that is both practical and aesthetically pleasing.
A house floor plan can vary significantly in price, depending on the size and location of the house, as well as the level of finish and features included. The average cost of a basic floor plan is around £2,000 (US$2,500), but prices can go much higher for more elaborate plans or those with extra features such as an indoor pool or wine cellar.
There is no definitive answer to this question as it will depend on a range of factors, including the location of the property, its size and layout, and the features and details incorporated into the floor plan. However, there are some general tips that can help increase a property's value.One way to maximise the potential value of a property is to design it in a way that makes it attractive to prospective buyers. This means incorporating features such as large windows and plenty of natural light into the layout, as well as using stylish materials and colours that match current trends. Additionally, it can be helpful to include features that make the property more functional – such as an elegant kitchen or luxurious ensuite bathroom – which will add appeal and functionality at the same time.Furthermore, it is important to ensure that all pertinent information about the property is clearly displayed on the floor plan. This includes contact information for current or previous owners, recent maintenance records,descriptions of any existing features or upgrades (if any), and pictures or videos showing off key aspects of the property. By doing this, buyers can easily compare different options before making a purchase, ensuring they get precisely what they're looking for.Overall, designing a House Floor Plan in accordance with buyer preferences and market trends can help maximise potential value for a property- an important factor when selling or investing in real estate.