House Floor Plans
House Floor Plans - Nationwide Service
Flexible hours, book a time that suits you

Same day bookings

Pay us by Card, PayPal, Google Pay, Apple Pay or Pay on-site
Find A Professional Near You
Choose your service:
Required field!
We're sorry, you do not qualify for the government grant.
Continue and find the best installation prices in the UK.
Congrats! You qualify for a government grant!
You could save up to £350 with a government grant for your charger.
Please enter a valid postcode or address eg. SW1A 1AA
George was the embodiment of professionalism. Knowledgeable and courteous.
Lovely and polite. Turned around plans the same day! Really pleased, highly recommend
I needed a floor plan as soon as possible. Everything was arranged and delivered in a few days. Great service and excellent product. Thank you!
Awais has been professional and courteous throughout the process and delivered the project with a high-standard finished product.
Steven is excellent. Very professional, organised and timely. I had a few adjustments to make and he made changes quickly with no fuss.
Joseph's communication was efficient. Had the plans swiftly. Very pleased
Really easy to organise the job. Very punctual. Final product awesome. Will use again soon!
We need more people like George on this Earth, he has gone above and beyond, we cannot recommend him high enough! We will absolutely call on George again without any hesitation, his knowledge is seriously vast and he is completely on your side. Thank you from us!
Real professional. I like his job, n free advice. That's great. Thanks you have, this guy.
Great service. Arrived early and completed the plan promptly. Many thanks
Recently booked jobs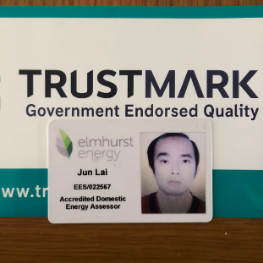 The Best House Floor Plans To Achieve Your Dream Home
Building a new home is an exciting process, but it can also be daunting. There are many things to consider, from the layout of the rooms to the materials you want to use. And one of the most important decisions you'll make is choosing the right house floor plan.
The best floor plan for your dream home will depend on a number of factors, including the size and shape of your lot, the climate where you live, and your personal preferences. But there are some general principles that apply to all good floor plans. 
Here, we'll explore some of the best house floor plans to help you get started on your journey to the perfect home.
Types of House Floor Plans
There are a variety of house floor plans to choose from that can help you achieve your dream home. The type of floor plan you select will depend on the size and layout of your home, as well as your personal preferences.
Some of the most popular types of house floor plans include:
One-story: A one-story floor plan is ideal for those who want everything on one level. This type of floor plan typically includes a master bedroom suite, as well as additional bedrooms and bathrooms.
Two-story: A two-story floor plan offers more space than a one-story, making it ideal for larger families or those who want more room to spread out. This type of floor plan typically includes a master bedroom suite on the first level, with additional bedrooms and bathrooms on the second level.
Split-level: A split-level floor plan is perfect for those who want a little bit of everything. This type of floor plan offers a combination of one- and two-story living, with the majority of the living space on the first level and bedrooms on the second level.
Multi-level: A multi-level floor plan is perfect for homes with a lot of character. This type of floor plan offers multiple levels of living space, which can be connected by stairs or an elevator.
Factors To Consider When Planning A House Floor Plan
When planning a house floor plan, there are many factors to consider. 
The first factor is the size of your lot. You will need to determine the size of your house in relation to the size of your lot. 
The second factor is the climate. You will need to choose a floor plan that is appropriate for the climate in which you live.
The third factor is your budget. You will need to determine how much you can afford to spend on your house floor plan. 
The fourth factor is your lifestyle. You will need to choose a floor plan that fits your lifestyle.
Tips To Get The Best House Floor Plans For Your Dream Home
The best house floor plans are the ones that fit your specific needs and wants. There's no "one size fits all" when it comes to floor plans – what works for one family might not work for another. So take the time to figure out what you need and want in a floor plan, and then start searching for the perfect one. 
Here are a few tips to help you find the best house floor plans for your dream home:
Before you start looking at different floor plans, it's important to sit down and think about your priorities.
- What is most important to you in a home?
- Do you need a certain number of bedrooms or bathrooms?
- Do you want an open-concept layout or something more traditional?
Once you know your priorities, you can start narrowing down your search.
Another important consideration is your budget. Not all floor plans are created equal – some will be more expensive to build than others. It's important to have a realistic idea of what you can afford before falling in love with a particular plan. Otherwise, you could be setting yourself up for disappointment later on.
Your lifestyle should also be taken into account when choosing a floor plan. If you have young children, for example, you might want to choose a layout that includes a playroom or close proximity to the backyard. Or if you
The Benefits Of A House Floor Plan
There are many benefits to having a house floor plan. Perhaps the most obvious benefit is that it can help you to better visualize your dream home. A floor plan can also help you to see how different layouts would work in your space and can give you ideas for how to furnish and decorate your home.
Another great benefit of a floor plan is that it can help you to spot potential problems with your home before they happen. For example, if you have a small room that you want to use as a nursery, but the only way to fit a crib and all of the other necessary furniture is to put everything in the middle of the room, then you may want to rethink your layout. A floor plan can help you to avoid these kinds of problems by giving you a clear idea of what will fit in your space.
Finally, a house floor plan can simply be a fun way to explore different design options for your home. If you're not sure what style you want for your home or if you want to try out different furniture arrangements, then a floor plan can be a great way to experiment without actually having to make any changes to your home.