Floorplan Of My House
Floorplan Of My House
Flexible hours, book a time that suits you

Same day bookings

Pay us by Card, PayPal, Google Pay, Apple Pay or Pay on-site
Find Professionals In Your Area
Choose your service:
Required field!
We're sorry, you do not qualify for the government grant.
Continue and find the best installation prices in the UK.
Congrats! You qualify for a government grant!
You could save up to £350 with a government grant for your charger.
Please enter a valid postcode or address eg. SW1A 1AA
George was the embodiment of professionalism. Knowledgeable and courteous.
Lovely and polite. Turned around plans the same day! Really pleased, highly recommend
I needed a floor plan as soon as possible. Everything was arranged and delivered in a few days. Great service and excellent product. Thank you!
Awais has been professional and courteous throughout the process and delivered the project with a high-standard finished product.
Steven is excellent. Very professional, organised and timely. I had a few adjustments to make and he made changes quickly with no fuss.
Joseph's communication was efficient. Had the plans swiftly. Very pleased
Really easy to organise the job. Very punctual. Final product awesome. Will use again soon!
We need more people like George on this Earth, he has gone above and beyond, we cannot recommend him high enough! We will absolutely call on George again without any hesitation, his knowledge is seriously vast and he is completely on your side. Thank you from us!
Real professional. I like his job, n free advice. That's great. Thanks you have, this guy.
Great service. Arrived early and completed the plan promptly. Many thanks
Recently booked jobs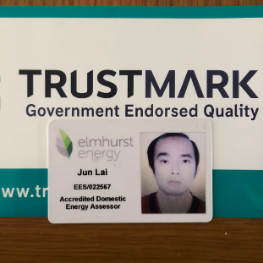 Floorplan of My House: A Step-By-Step Guide
A floorplan of my house is a must-have for anyone considering a remodel or even just redecorating a few rooms. It gives you a clear idea of the layout of your home and how each room is related to the others. Creating a floorplan can seem daunting, but it doesn't have to be. Here, we'll walk you through the process step-by-step so that you can easily create a floorplan for your house. By the end, you'll have a helpful tool that will make any future home projects a breeze.
How To Design The Floorplan Of A House
When you design the floorplan of a house, there are many things to consider. The first thing you need to consider is the house's overall layout. What rooms do you want and where will they be located? Once you have a general idea of the layout, you can start thinking about the details of each room. What furniture do you want in each room, and how will it be arranged? Where will the windows and doors be located? These are just a few things you must consider when designing your house's floor plan.
Reasons Why I Choose A Floorplan
There are a few reasons why I prefer floorplan over other methods of documenting my house. First, it lets me get a good sense of the layout and how each room is connected. This is helpful when trying to map out furniture placement or visualise how a renovation might impact the flow of the space. Additionally, floorplan provides clear dimensions for each room which is critical information when deciding on furniture or home improvement projects.
Another reason I like using floorplans is that they can be easily shared with others - whether that's my family, friends, or potential buyers if I ever decide to sell my house. Sharing a clear and concise plan of the property makes it much easier for others to understand what they're looking at and provide useful feedback. Finally, having a detailed floorplan of my house helps me stay organised and on track as I make changes over time. Having a record of the original layout makes it much easier to keep track of progress and ensure that everything is being done in the most efficient way possible.
How To Arrange Your Floor Plan
When you think about the floorplan of my house, you probably don't think about it in terms of function. But if you take a little time to consider how you use each room and how they flow together, you can create a much more efficient and effective layout.
Here are a few tips on how to arrange your floor plan:
Start with the basics. The first thing you need to do is determine the size and shape of each room. This will give you a good starting point for planning the rest of the layout.
Consider traffic flow. Once you know the size and shape of each room, start thinking about how people will move through the space. You want to create a smooth flow that doesn't require people to backtrack or go out of their way to get from one room to another.
Make sure there's enough storage. No matter how well you plan the layout, there will always be some clutter. Make sure there's plenty of storage throughout the house so everyone can put their things.
Plan for flexibility. As your family grows and changes, your needs will change too. So, it's important to design a floor plan that can easily adapt as your needs change over time.
Get input from everyone who will be using the space. Before finalising your floor plan, get opinions from everyone using the space. After all, it's their home too!
By following these tips, you can create a floor plan that's both functional and stylish.
Things You Might Not Have Known About Floorplan
When it comes to floorplans, there are a few things that you might not know. For starters, the floorplan of my house can say a lot about my family and me. It can reflect your lifestyle and how you live your life. Here are a few things that you might not have known about floorplans:
The layout of your floor plan can tell people a lot about you. For example, if you have a lot of open space, you might like to entertain guests or have large parties. On the other hand, if your floorplan is more closed off, it could mean that you prefer more intimate gatherings.
Your floor plan can also be a reflection of your family dynamics. For instance, having a separate room for each child might mean that your family is close-knit and values privacy. Alternatively, if all of the bedrooms are on the same level, it could indicate that your family enjoys spending time together and values togetherness.
The way you arrange your furniture can also give clues about your personality. If everything is in its place and has its own designated spot, it might mean that you're organised and like things to be in order. However, if your furniture is arranged in a more relaxed manner, it could mean that you're someone who's easygoing and doesn't mind a little clutter.
Ultimately, the floorplan of your house is a reflection of you and your family. It can tell people much about who you are and how you live your life. So, when you're choosing a floorplan of my house, make sure that it's something that reflects your personality and your lifestyle.
Everything You Need To Know About Floorplan
If you're looking to plan the floorplan of your house, there are a few things you need to know. Here's a step-by-step guide to help you get started:
Determine the purpose of each room. What will each room be used for? This will help you determine the size and layout of each space.
Consider the flow of traffic. How will people move from one room to another? You'll want to create a layout that is convenient and efficient.
Pay attention to the details. Once you plan the basic layout, start thinking about the finer details like furniture placement, lighting, and storage solutions.
Make sure your floor plan is realistic. It's important to ensure your floor plan is achievable, given the size and shape of your house. Otherwise, you may end up disappointed with the results.
Get creative! Don't be afraid to experiment with different layouts until you find something that works for you and your family.