New EICR Certificate Legislation In Wales
EICR Certificates

Nationwide Service
Flexible hours, book a time that suits you

Same day bookings

Pay us by Card, PayPal, Google Pay, Apple Pay or Pay on-site
Find Electricians for an EICR in Wales
Choose property type:
Required field!
How many bedrooms do you have?
Required field!
We're sorry, you do not qualify for the government grant.
Continue and find the best installation prices in the UK.
Congrats! You qualify for a government grant!
You could save up to £350 with a government grant for your charger.
Please enter a valid postcode or address eg. SW1A 1AA
It's the second time we've us e Lewis through my constructor and everything went smoothly. We had to reschedule our first appointment but everything went well and we got our EICR report. Lewis was responsive to my messages and calls and resolved any issues that I raised.
Pete was friendly and respectful and did his work to a good standard
Abdul was amazing! Came on time, got the job done, gave excellent advice! He was super - will definately be using again. Use him, you'll have peace of mind and won't regret it!.
Peter was pleasant, knowledgeable and offered sound advice. He arrived at the arranged time and cleaned up afterwards.
Good guys got the job done quickly and very professional. I would recommended them.
Left them a key for the property. Completed the EICR in the morning and had the report by lunch time.
Excellent job done. Really prompt, very polite and efficient at a great price. Excellent work.
Awesome experience with these guys!! Was let down on the day. Booked them, they called me..and the EICR was carried out the SAME day! Thank you..you saved the day
Highly recommend Enoch. He was right on time, very polite and carried out inspection swiftly and professionally .
Simon was very friendly, professional and competent. He did a great job. I would highly recommend!
The electrition who came to do the electrical safety checks was very polite and professional. He was there on time and explained what he was doing. I will use the MyConstructor service again. Thanks.
First time using myconstructor and Simon at Rental Comply. Couldn't fault either and would recommend without any hesitation.
Excellent, my tennants were happy wiht the service and I consider that the work was undertaken to a high standard with minimal disruption.
Great experience with my electrician. He was punctual, friendly, got the job done with ease, provided the EICR report within 24 hours and even checked the smoke/fire alarms for me. Very happy with this service and I'm keeping his number for any future needs!
Michael was very efficient and explained everything in detail we will see him on the 14th Nov to finish the job
Recently booked jobs
Electrical Certificate
with
Smart Booking
Electrical Certificate
with
Carlos Nunes
Electrical Certificate
with
Teck Engineering
Accredited & Affordable Professionals on one platform
Schedule an electrical engineer at a time convenient for you and receive your Electrical Installation Certificate Report (EICR) within 2-5 business days. Pay by card or on-site.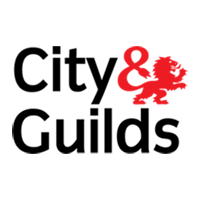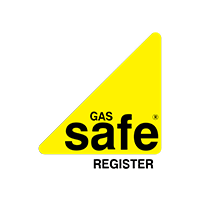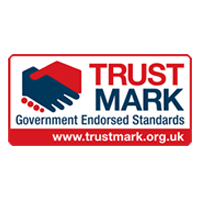 Information on the Electrical Safety - EICR Certificate & The New Legislation In Wales
What is an Electrical Safety Certificate?
An Electrical Installation Condition Report, or EICR for short,is a document that shows the current status of your property's electrics. The EICR will tell you if there are any areas of improvement or immediate repair needed to make the property electrically safe.
It's important to have an EICR carried out by a qualified electrician every few years (depending on the property's type), or whenever you make changes to your property's electrics. For example, if you're planning on having a new kitchen fitted, you'll need to get an EICR before work can begin.
What changed about EICRs in Wales?
In Wales, from 1st April 2020, all landlords were required by law to have an EICR Certificate carried out on their rental properties every 5 years. This is to help improve the safety of tenants and prevent electrical fires.
A competent and certified electrician can award you with an Electrical Safety Certificate. In order to verify the safety of your house or investment property's electrical system, this tool is employed.
An EICR (Electrical Installation Condition Report) is completed on a property before an EICR Certificate is issued. Every five years, you must get a fresh inspection for your Electrical Safety Certificate (EICR Certificate).
What is the significance of an EICR Certificate?
According to the Homes (Fitness for Human Habitation) Act of 2018, a landlord's legal obligation to maintain a property's safety and suitability for human habitation includes obtaining an Electrical Safety Certificate. This law aims to safeguard the safety of occupants in privately rented dwellings for the duration of the tenancy.
Electrical and Gas Safety should be a top priority for every home. Over 10% of UK house fires are caused by electrical issues, according to data from the Home Office. For a long period of time, neglecting electrical installations can raise the danger of electrical fires, including overloaded outlets, exposed wire, and old equipment.
What is the purpose of the Electrical Safety Certificate Act, and how does it work?
The issuance and upgrading of EICR certificates is not governed by any legislation at this time. While legislation that took effect in June 2020 was done so in accordance with theauthority granted by the Housing and Planning Act 2016(1), as well as section 234 and paragraph 3 of Schedule 4 of the Housing Act 2004, new law is now in effect (2).
As of July 1, 2020, the law will apply to all new rental properties, and as of April 1, 2021, it will apply to all existing private rental homes.
Do the Electrical Safety Standards in the Private Rented Sector (England) Regulations 2021 necessitate a certain level of electrical safety?
By the beginning of April 2021, all present private landlords are expected to comply with the new regulations by having a certified electrician conduct regular electrical safety checks.
The findings of these tests must be delivered to the property's current renter within 28 days of their completion. Landlords must also provide their local authorities with a copy of this certificate within seven days of their request.
Landlords should always preserve a copy of the lease for their own records, in case an inspector, local authority, or a potential renter requests to see it.
What does an EICR Certificate entail?
The format of an EICR is not predetermined. As a result, landlords may find it frustrating because each electrician's EICR report is somewhat different. This, on the other hand, is not always a negative. Just make sure that the report has all of the important information that we outline below for landlords.
What does a EICR certificate reveal?
To maintain legal compliance, an EICR report must include a thorough record of all checks performed. To secure certification or to maintain the property as safe as feasible, the report will include any proposed corrective steps or enhancements where electrical safety faults or prospective concerns are found.
An electrical safety examination is performed to:
Find out whether there are any safety issues with the property's permanent equipment (lights, sockets, fixtures, electric storage boiler etc.).
Recognize any unsafe or potentially dangerous electrical work that has been done incorrectly.
Keep an eye out for any overloaded electrical lines or equipment.
There should be enough resistance to trip circuit breakers in case of an electrical surge, therefore be sure the grounding and bonding have been done correctly.
What is going to be examined and tested for the Electrical Safety Certificate?
All of your home's "fixed" installations are covered by the EICR. That which is permanently attached to the property's electrical system is included here.
Included in this are;
All of the lighting fixtures are included.
Each and every one of the outlets.
Wiring, both inside and outside the house.
All of the property's fuseboxes.
Heating systems, power showers and exhaust fans that are permanently wired in are examples of "permanent" electrical equipment.
Refrigerators, washing machines, and electric ovens are exempt from the EICR examination. These should be checked out on an annual basis, as well. These will be examined in further detail in the near future.
An EICR Certificate cost in Wales
It is the goal of any landlord to cut operational expenses while maintaining a constant profit margin. As a result, they may groan at the idea of an Electrical Safety Certificate's additional costs. However, the EICR (which contains your certificate) just costs a few dollars.
To what extent is EICR Certificate in Wales affordable?
Electricians charge a variety of prices. However, an EICR Certificate normally start at roughly £60 + VAT as a beginning cost. If the electrician needs to spend extra time on your house to do the essential tests and write up their report, your charges may be affected. If you have a large or older home, this may be a problem.
Electrical installations that are dangerous or do not meet expected requirements will be detailed in a report, that specifies how to get certified. When compared to the expense of non-compliance in terms of property damage, these repairs are a small price to pay for landlords.
How often do you have to obtain an EICR Certificate?
Tenants may question how many EICR Certificates they will need to get while managing an apartment complex or other rental property. In the grand scheme of things, a one-time payment of around £70 seems like a decent one.
How often should you get a new EICR Certificate?
EICR certificates are good for three or five years from the date of issuance. If you have a valid EICR Certificate, it doesn't expire, and it doesn't necessarily become invalid. It is only recently that landlords are mandated to re-apply for their ElCR certificate every five years.
Over time, wear, corrosion, and deterioration can occur in your electrical systems. Re-checking your property every five years guarantees that it is safe and compliant.
Investing a small amount of your time and money in the security of your current and prospective renters is a wise decision.
In the absence of an EICR Certificate, what should I do?
To establish that your property is energy efficient, you must have an EICR certificate. Without one, you can't. Alternatively, you'll have to find your certificate. You can get a new copy by contacting the electrician who completed the report. These costs might vary depending on who you hire to do the work.
The New EICR Certificate Law in Wales to become active in July, 2020
Rental Homes (Wales) Act first whould come out into effect on July 15, 2022. Although things have changed and now it will come into effect on December 1, 2022, according to the Welsh Government. All renters and landlords will be affected by the changes.
Among the responsibilities of landlords under the Renting Homes (Wales) Act is the need to maintain a safe and habitable residence. Landlords are obligated to keep their properties in excellent shape and fit for human occupancy under certain conditions. It has also been announced that the Renting Homes (Fitness for Human Habitation (Wales) Regulations 2022 have been updated with fresh instructions for landlords on what they must do in order to comply these regulations. A total of three additional legislative criteria have been added as a result.
These are in place to make certain that:
The existence of operational smoke alarms.
The existence of operational carbon monoxide detectors.
To guarantee that electrical systems are properly inspected and tested.
Renting Homes (Wales) Act 2022 mandates all leased homes to have an electrical inspection and testing (PIT) every five years, unless the criteria of the preceding Electrical Installation Condition Report (EICR Certificate) indicate that the inspection and testing interval should be less than five years. Landlords who don't follow these rules risk having their homes declared unsuitable for human occupancy and being prosecuted.
Tenants must be given access to the current EICR within seven days of the date of tenancy. The EICR must be delivered to the contract holder within seven days after the inspection date if a PIT is performed after the occupancy date. As a result of the PIT, landlords must now provide written certification to tenants of all investigation and repair work. If the property is already occupied, the landlord must receive this confirmation within seven days of it being delivered to the contract holder.
Electrical safety in Wales has been significantly improved because to this recommendations and regulations. Mandatory electrical safety checks for all tenures is a fantastic step forward in the right direction. By adding the social leased sector, this goes above and beyond the present English regulations and ensures that all renters have the same level of safety.
We endorse the Government's suggestion to hire a certified electrician for periodic inspection and testing, which is critical to ensuring the safety of our customers. For landlords, the NAPIT website has an upgraded search function that allows them to find registered electrical businesses that have been recognised as competent to do electrical inspections.
According to Lesley Rudd, Chief Executive of Electrical Safety First, in response to Andy Slaughter MP's proposed changes to the Building Safety Bill (Report Stage) that would require social tenants and leaseholders in High Rise Residential Buildings (HRRB) to undergo five-yearly electrical safety checks.
Those who live in high-rise buildings have special hazards, and this bill must handle them effectively. All residences in a tower block should be protected from electrical fires, regardless of tenure type, because we've seen how deadly these fires can be in tower blocks.
In order to protect people and their properties from the devastation caused by electrical fires in high-rise buildings, we ask MPs to support the inclusion of obligatory electrical safety assessments in this Bill.
Book your Electrical Safety Inspection Through MyConstructor
If you are a landlord and located in the Wales, get in action now. Book your Electrical Safety Certificate through MyConstructor in order to meet Goverment's laws. Finding a qualified electrician who will obtain a correct and valid EICR is very difficult.
On our platform, we have gathered the best electricians in their field, in Wales and all across the UK. You can easily compare prices and reviews of professionals and book the best deal with the one that suits your needs.