EICR Test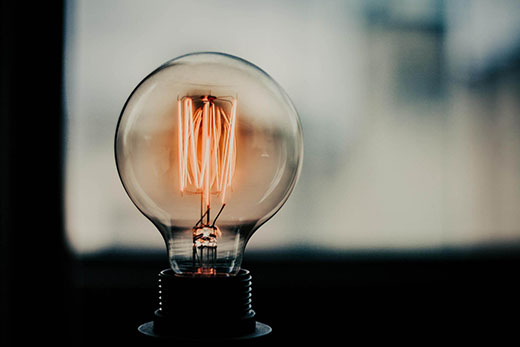 EICR Test Report

- Get yours Today
Flexible Hours; Book a time that suits you

Same Day Bookings

Free Cancellation Policies

Pay us by Card, PayPal, Google Pay, Apple Pay or Pay on-site
Get Your EICR Test Today!
Choose property type:
Required field!
How many bedrooms do you have?
Required field!
We're sorry, you do not qualify for the government grant.
Continue and find the best installation prices in the UK.
Congrats! You qualify for a government grant!
You could save up to £350 with a government grant for your charger.
Please enter a valid postcode or address eg. SW1A 1AA
Excellent .Pritesh was polite, kind, professional and reasonable and did the job in a very good order. I will highly recommend Pritesh to other customers.
Great experience!! Peter was on time and kept me informed about his arrival time. Peter was straightforward and gave me the correct advise and dealt very effectively within time with my issue.
Professional and courteous with a tidy outcome and the job completed efficiently.
Really great service, came on time, checked everything right. Gave recommendations on how to reduce bills. Overall 5 star
Excellent experience; good availability, good communication. Would defo use again x
Excellent would use them again. Very helpful and excellent quality and services. Shame you can't find people like them that would go out their way to help . Thanknyou
Recently booked jobs
Electrical Certificate
with
Simplex Electric...
Electrical Certificate
with
Electrical Safet...
11 hours ago in Brierley Hill
Electrical Certificate
with
Switched on Elec...
Accredited & affordable professionals on one platform
Schedule an Electrical Engineer at a time convenient for you and receive your Electrical Installation Certificate Report (EICR) within 2-5 business days. Pay by card or on-site.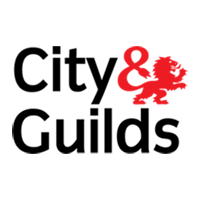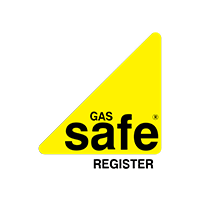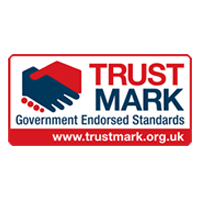 What is an EICR report?
As a landlord or business owner in the UK, it is a legal requirement to carry out an Electrical Safety Condition Report (EICR) for your properties. This report is a certification that all electrical systems and installations are safe and working properly.
Its goal is to detect which one has the potential to result in danger.
It is advised that EICR tests should be undertaken up to every five years (at the assessor's discretion)for a privately owned or commercial property.
The purpose of the EICR test is to assess the safety and condition of the electrical installations, including wiring, circuits, switches, sockets, and other electrical components.
The EICR testing procedure is typically conducted by a qualified and registered electrician, who will examine the electrical installation to identify any potential hazards, defects, or non-compliance with current safety standards.
The electrician will use a range of testing and measurement equipment to assess the electrical system, including insulation resistance testers, earth loop impedance testers, and other specialised tools.
Once the EICR test is completed, the electrician will provide a detailed report that highlights any issues found during the inspection, along with recommendations for any necessary repairs or upgrades to bring the electrical installation up to current safety standards. The report will also indicate whether the installation is deemed to be satisfactory, unsatisfactory, or in need of further investigation.
EICR certificate validity period
The Electrical Installation Condition Report (EICR) certificate in the UK is valid for a maximum of five years, provided that no alterations or additions have been made to the electrical installation during that time.
However, it is recommended that an EICR be carried out every three to five years or whenever there is a change of tenancy in a property, to ensure the ongoing safety of the electrical installation.
If any issues are identified during the EICR inspection, the certificate may be valid for a shorter period, depending on the severity of the issues identified. It is important to note that the validity of the EICR certificate does not guarantee the ongoing safety of the electrical installation, and regular checks and maintenance are recommended.
Codes of EICR certificate explained
Getting the EICR tests done can take a few days. Once the engineer has finished his work, he will then send you an email with the report in a digital format. The report will also detail the part of the system that failed the test and what exactly caused it.
Note: After the EICR tests are complete, the engineer may need between 2-5 working days to issue the report, as it takes a while to upload and calculate the findings online.
Codes of EICR Certificate explained:
C1: Danger is present. The safety of the people involved is at risk and immediate action is required. Electrical installation work should not be delayed.
C2: Potentially dangerous. Remedial action is needed urgently. The contractor who submitted the report will provide additional guidance, so please consult with them for further instructions.
C3: Improvement is recommended. This is the only code that, if appears in your report, you can still pass the EICR test. The work can be scheduled for a future date. As the C1 and C2 appeared, you have failed your report.
FI: Further Investigation is required. This code is used to indicate that further investigation is required to fully assess the condition of the electrical installation. The electrician may need to carry out additional testing or inspections to determine the extent of any issues.
NC: Not complied with. This code is used to indicate that the installation does not meet the current safety standards and regulations. It could also indicate that the installation is out of date or has not been maintained properly.
N/A: Not applicable: This code is used to indicate that a specific item or area is not applicable to the installation and does not require inspection.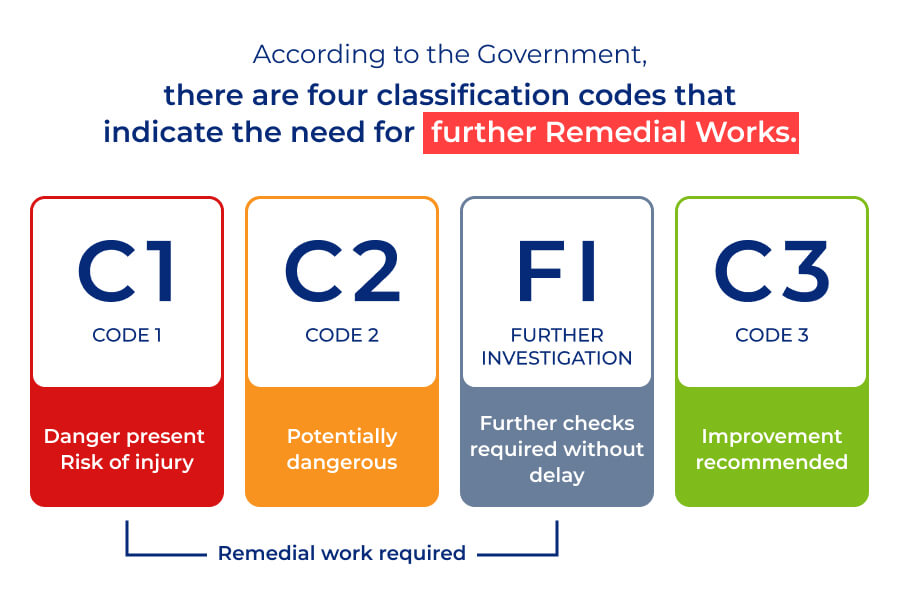 If your electrical safety certificate has a C1 fault, the assessor can shut down the property or, if feasible, remedial work can be carried out immediately. If the issue is not urgent, then the landlord must provide written proof that the work has been completed within the required period (28 days as per UK law).
Why obtaining an EICR test Certificate Is important
To work on your project that involves the use of electricity, it is vital to possess an EICR Test Certificate in the UK. When you are an owner of a specific project or someone working with complex and expensive machinery, you will know these certificates' imperative. Contrary to what many may believe, they are not just validation of your electrical installation, but also safeguard lives.
The EICR Test Certificate is a mandatory safety requirement for all projects in the United Kingdom. Made to assure that the product complies with statutory safety requirements, it confirms that the specific product or installation has been inspected and approved by a qualified person.
The EICR Test Certificate is essential because it shows that the electrical work has passed inspection and there is no risk of an electrical fire or electrocution.
Various electrical equipment is widely used within households to provide basic comforts such as lighting and heating. This equipment can pose significant risks to those using it and those nearby unaware of the hazards if they are incorrectly installed or maintained. This makes these certificates so important because obtaining one ensures that everything from the wiring and installation to house repairs will be up-to-date and safe.
In the United Kingdom, there is a law relating to the safety of electrical installations. This covers all new and existing domestic electrical installations. The Building Regulations state that you need to complete and issue an Electrical/ EICR Test Certificate for any electrical installation not covered by an Installation Condition.
The importance of an is EICR listed here:
Ensures Safety: An EICR test certificate provides an assessment of the safety of the electrical installation in a building. It can identify any faults or defects that could potentially cause injury or damage to property. By identifying and addressing these issues, the EICR test certificate helps to ensure the safety of the building's occupants.
Compliance with Regulations: The EICR test certificate is often required by law to comply with the Electricity at Work Regulations 1989 and The Landlords and Tenants Act 1985 in the UK. The certificate is often a requirement when a property is being sold, purchased or rented. It may also be required for insurance purposes and to comply with the requirements of mortgage lenders.
Peace of Mind: Obtaining an EICR test certificate provides peace of mind that the electrical installation in the building has been inspected and is safe to use. It can also identify any potential issues that may need addressing in the future, allowing for planned maintenance and preventing unexpected problems and expenses.
Cost-Effective: An EICR test certificate can identify any electrical installation issues and can help prevent costly and potentially dangerous problems from arising in the future. It is often more cost-effective to identify and fix issues early, rather than waiting for a problem to develop.
Understanding the EICR testing process
EICR testing is a really quick and simple process. The objective of EICR testing is to thoroughly examine the electrical wiring system of a building. It is carried out only by a qualified electrical engineer and it is not something you can do all by yourself. He or she must have the necessary skills, training and experience to carry out the EICR testing correctly.
Why do I need an EICR certificate?
The EICR Test Certificates ensure that all foreign objects are removed from inside electricity connectors and trenches. Without these Electrical Test Certificates, the house sold or rented could not be used for mechanical work.
Note: No work can be carried out in these areas without this certificate as experts verify it according to government standards.
Necessity of an electrical safety certificate
An Electrical Safety Certificate is required for equipment used with or around electricity.
The certificate is needed for machinery that creates a fire risk, contains gas that can be ignited, and has centrifugal motion, rotating members, or rotating shafts. The certificate also protects those who must use the equipment and considers specific hazards like operating at high temperatures or creating electric shocks.
You may need an EICR certificate in the following situations:
Change of Tenancy: If you are a landlord, you are legally required to ensure the electrical installation in your rental property is safe before a new tenant moves in. You will need to obtain an EICR certificate every five years or sooner if there are any alterations or additions made to the electrical installation.
Sale or Purchase of Property: If you are selling or buying a property, you may need an EICR certificate as part of the conveyancing process. Mortgage lenders and insurance providers may also require an EICR certificate before approving a mortgage or insurance policy.
Periodic Inspection: If you are a homeowner or a landlord, it is recommended to have a periodic inspection carried out on the electrical installation of your property every 3 to 5 years to ensure the ongoing safety of the installation.
Changes to Electrical Installation: If you have made any significant changes or additions to the electrical installation in your property, such as installing a new circuit, you will need to obtain an EICR certificate to ensure the new installation is safe and complies with the regulations.
What does it mean to perform an EICR test?
Electrical installations are evaluated using the EICR tests protocol, and a report is generated as a result. The report details the installation's safety and condition, as well as any necessary repairs.
A competent electrician normally performs EICR tests, which involve conducting a series of tests on the electrical system. During these checks, the installation's safety and condition are evaluated, and any necessary repairs are indicated in the report.
The electrician will write up their results in a report once they've been tested. If you are the property owner or occupant, you may use this report to make sure your electrical system is safe and up to code. The EICR testing process should not be considered a replacement for routine electrical installation maintenance and inspection. However, it should not be used as a substitute for regular inspections to verify that the installation is safe and in excellent working order.
Who can obtain an electrical installation condition report?
Electrical Safety Certificates are safety checks for electrical installation and maintenance.
These certifications verify that the system is safe enough to operate. Electrical professionals, electrical engineers, and electricians can all offer these services.
The different professionals can conduct other parts of the certificate process, so this doesn't necessarily need a single person's job.
In most cases, it is recommended that the EICR is carried out by a qualified electrician who has the necessary knowledge, skills, and experience to identify any electrical installation issues and provide recommendations for addressing them. The electrician must be registered with a competent person scheme such as NICEIC, ELECSA, or NAPIT.
Landlords and property managers are legally required to ensure the electrical installation in their rental properties is safe and is inspected and tested at regular intervals. They must also provide a copy of the EICR to their tenants.
EICR test procedure explained
The first thing you need to do to begin the EICR test procedure is research. Finding a qualified professional is a very demanding task. Before choosing, you must know your criteria and requirements.

What are you looking for in a professional?
How much are you planning on spending for this service?
What do you expect when the service is over?

Write down your preferences.

In this way, while doing the research, you'll know what you're looking for and thus, you'll find the expert that suits your needs easier and faster.
As the day of the appointment arrives, the expert you chose will come to your place to begin the EICR tests. The engineer will be looking for any issues or defects in the build quality of your electrical system and installations.
The stages of the EICR testing procedure are as follows:
Visual Inspection. The first step of the EICR Testing is a visual assessment from the engineer to see if anything is clearly in need of repair or replacement (i.g cracks or breaks in the electrical appliances, overheating spots etc.).
Dead Testing. For this stage, the engineer will disconnect the electrical installation from the main power supply. The various phases of Dead Testing are performed to check for possible issues with an electrical system. These tests include an insulation test, a continuity test, and a polarity test. Possible issues that may come up: faulty electric connectors, potential system shocks etc.
Live Testing. These tests are carried out to ensure that the electric system can immediately shut down in the event of a major emergency.
RCD Testing. These EICR tests are in place for fire prevention purposes (Testing is done on more modern electrical systems' RCDs -Residual-Current Devices).
Duration of EICR testing
The duration of the EICR test procedure may vary. Usually, the inspection for a large apartment lasts for 3-4 hours.
Some factors that can affect the duration of the EICR Testing are:
The size of your property.
The number of circuits.
The complexity of the installation.
What potential issues were discovered during the inspection?
Note: These factors can also affect the EICR test cost.
How long do I have to wait to get my EICR report?
An EICR Test Certificate is generally obtained in a two-step process.
A qualified electrician inspects the installation and then applies to the inspection body. This process can take anywhere from a couple of hours or about two weeks if waiting for inspectors, who are limited by law to completing a small number of inspections in any given week.
The city you're in the UK can affect the waiting time. We've heard of situations where whole city sections experience monthly inspection backlogs; it depends on the number and priority of applications submitted and how many safety inspection departments are active.
Possibility of failing your property's EICR tests
Just carrying out an EICR certificate is not enough, especially if you are planning on selling or renting your property. In the event the engineer finds out that there are parts at your system that are considered unsafe, he or she marks the installation as "unsatisfactory".
If so, the damage must be repaired within 28 days from the date of the inspection.
Importance of having an up-to-date EICR test report
Due to the changes in legislation, you must be fully compliant with all your home appliances and systems.
We've summed up the most important reasons why you should carry out a valid electrical safety certificate:
Safety. Searches have shown that every day in the UK at least four people get injured in fires connected with electrical faults. Also, these faults are one of the main causes of all accidental house fires.
Insurance. Insurance companies are requesting that periodic inspection is carried out on a regular basis. The EICR tests will prove if the accident that occurred was avoidable which strengthens your insurance claim.
Save Money and Hassle. Do not wait until the system is not working properly before calling an electrician. Having an experienced and certified electrical engineer will help identify potential issues and provide solutions that can improve the system's efficiency.
Efficiency. The advice is that an EICR certificate can provide you with all the relevant information you need to keep your property safe, and can offer how to improve it immediately or in the future. Do not hesitate to communicate with the professional before following your report's suggestions.
Fines for not having an electrical safety certificate
The CEE requires Electrical Safety Certificates to perform any installation or alteration of an electrical installation.
The EICR Test Certificate achieves certification by carrying out tests and checking that all the relevant regulations have been adhered to.
The consequences of not having this certificate can be fines up to €3,000 and a sentence of 2 years imprisonment.
Hire an electrician for your EICR inspection!
When it comes to property services we all want the best result possible! Through our platform, you can find trustworthy and experienced electricians in your area in order to undertake your EICR testing. MyConstructor has gathered the best professionals in their field! Compare prices and reviews & choose the one that suits your needs. Book your appointment today and save time, money, and hassle!
Frequently Asked Questions about EICR Test Procedure
Currently, it is not required for you to provide a safety certificate when selling a property. However, it is often requested by a buyer's lawyer during the course of their conveyancing process.
The electrical certificate inspection survey carries out by a fully qualified electrician. This involves carrying out a comprehensive inspection of the various components of the electrical system within the home.
Currently, electrical certificates for private rented properties are required to be renewed every five years. However, it is also suggested that the certificates be renewed for each change of tenancy.