EICR Certificate - Find The Right Electrician
EICR Certificate

Nationwide Service
Flexible hours, book a time that suits you

Free Cancellation Policies

Pay us by Card, PayPal, Google Pay, Apple Pay or Pay on-site
Find Trustworthy & Reliable Electricians
Choose property type:
Required field!
How many bedrooms do you have?
Required field!
We're sorry, you do not qualify for the government grant.
Continue and find the best installation prices in the UK.
Congrats! You qualify for a government grant!
You could save up to £350 with a government grant for your charger.
Please enter a valid postcode or address eg. SW1A 1AA
It's the second time we've us e Lewis through my constructor and everything went smoothly. We had to reschedule our first appointment but everything went well and we got our EICR report. Lewis was responsive to my messages and calls and resolved any issues that I raised.
Pete was friendly and respectful and did his work to a good standard
Abdul was amazing! Came on time, got the job done, gave excellent advice! He was super - will definately be using again. Use him, you'll have peace of mind and won't regret it!.
Peter was pleasant, knowledgeable and offered sound advice. He arrived at the arranged time and cleaned up afterwards.
Good guys got the job done quickly and very professional. I would recommended them.
Left them a key for the property. Completed the EICR in the morning and had the report by lunch time.
Excellent job done. Really prompt, very polite and efficient at a great price. Excellent work.
Awesome experience with these guys!! Was let down on the day. Booked them, they called me..and the EICR was carried out the SAME day! Thank you..you saved the day
Highly recommend Enoch. He was right on time, very polite and carried out inspection swiftly and professionally .
Simon was very friendly, professional and competent. He did a great job. I would highly recommend!
The electrition who came to do the electrical safety checks was very polite and professional. He was there on time and explained what he was doing. I will use the MyConstructor service again. Thanks.
First time using myconstructor and Simon at Rental Comply. Couldn't fault either and would recommend without any hesitation.
Excellent, my tennants were happy wiht the service and I consider that the work was undertaken to a high standard with minimal disruption.
Great experience with my electrician. He was punctual, friendly, got the job done with ease, provided the EICR report within 24 hours and even checked the smoke/fire alarms for me. Very happy with this service and I'm keeping his number for any future needs!
Michael was very efficient and explained everything in detail we will see him on the 14th Nov to finish the job
Recently booked jobs
Electrical Certificate
with
Smart Booking
Electrical Certificate
with
Carlos Nunes
Electrical Certificate
with
Teck Engineering
Accredited & Affordable Electricians on one Platform
Schedule an electrical engineer at a time convenient for you and receive your Electrical Installation Certificate Report within 2-5 business days. Pay by card or on-site.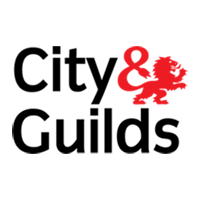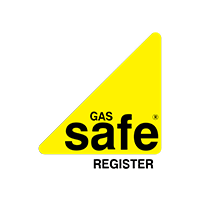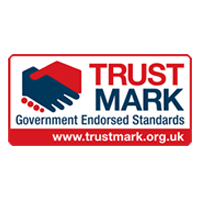 EICR Certificate: What Should you Know?
In recent times, goverments of different countries have made it a point of duty to enact laws that protect the well-being of tenants living in rented properties. The protection offered to these tenants covers gas safety checks as well as electrical safety checks.
As a tenant or even a landlord, it is imperative that you are well informed about electrical safety checks and electrical safety certificate (EICR for short).
If you have questions about electrical safety certificate, keep reading as most your concerns will be addressed.
What is an Electrical Safety/ EICR Certificate?
An Electrical Safety Certificate or EICR Certificate for short is a document that is issued to a property owner by a qualified and competent electrician after a thorough inspection of the property's electrical systems have been conducted.
The inspection is conducted to find out if there are any malfunctions or defects in the building's electrical installations which can potentially cause harm to life or property. Once the inspection is complete and the building is confirmed to be electrically safe, then you will be issued the EICR certificate.
Is it Mandatory to Obtain an EICR Certificate?
Laws governing the safety of tenants and the responsibility of landlords towards their tenants have become more stringent.
Rented properties are required by law to have valid Electrical Safety Cetificate. In the same vein if you are running a business, you have a duty of care to ensure that your employees are safe from any electrical hazards.
Thus, you will need to get the property inspected and consequently obtain the Electrical Safety Certificate.
However, if you own your home, the law does not mandate you to get the safety certificate for the building.
But it is advisable that you conduct an electrical safety check on the property at least once every 10 years. This is solely for your safety and that of your household.
You should know that if you intend to sell your private property, then you will be expected to obtain a valid safety EICR certificate.
Who has the Right to Issue an Electrical Safety Certificate?
The law states that only qualified and competent electricians are allowed to carry out electrical safety checks and are consequently allowed to issue an EICR Certificate.
A qualified electrician is one who has undergone proper trainings (this includes regular inspections of electrical systems) and has taken the required courses and is also registered with scheme providers that ensure adherence to decent safety standards.
You should not hesitate ask the electrician you choose to hire what scheme providers they are registered with. You can also request to see his electrical certifications as these serve as proof that the contractor is a qualified and competent electrician. Some notable accreditation agencies in the UK include Napit, Elecsa, and Stroma.
Once a Electrical Safety Certificate is issued for a rented property, it is valid for 5 years although it is recommended that you renew the certificate at the beginning of a new tenancy.
What does the Electrician Check for during the EICR check?
Before an EICR certificate can be issued to you, an electrical safety check has to be done by a qualified electrician.
The electrician inspects the property to see if there are any defects in the property's electrical system. The safety check consists of a visual check of the electrical installations as well as a detailed inspection of important parts of the installation. Important parts such as main system cables and distribution boards.
Light fittings, sockets and switches are also checked before an EICR Certificate can be issued.
Inspections for an EICR certificate will also include visual inspections (Dead testing, RCD testing and live testing). You should know that during the inspection for the safety certificate, the electricity will need to be shut down for some time for the safety of the electrician.
How long the inspection would take will depend on different factors such as:
The size of the building.
The number of circuits.
How fast the electrician is.
And more importantly, the simplicity or complexity of the property's electrical system.
Can you Fail the EICR Certificate Process?
The simple answer is YES. If the electrician notes any part of the property to be electrically unsafe, he can mark the safety certificate as unsatisfactory and you would have failed the EICR Certificate process.
Are There Any Penalties for Not Complying with the EICR Certificate Regulations?
Majority of home fire accidents in the UK occurs as a result of faulty electrical installations. The authorities take safety certificate regulations very seriously and as a result, non-compliance with these regulations can attract heavy penalties.
Local authorities are in charge of enforcing safety certificate regulations. If you are in breach of any of these regulations, you can be fined up to the sum of £30,000 depending on the gravity of the offence. If there is a loss of life as a result of a landlord's defiance to the safety certificate regulations, criminal proceedings might be instituted against such landlord.
Landlords are required to give their tenants (both old and new tenants) a copy of the electrical safety report.
When a new safety check is conducted and a new report is issued a landlord is expected to provide tenants with a copy of the report within 28 days after the safety check was conducted. This is one important regulation landlords should be aware of.
Finally, if the authorities have identified a landlord that is in breach of regulations, they can seek permission from the tenants and carry out corrective works on the property while the landlord will be billed for the costs incurred.
Hire a Qualified Electrician Today!
If you require a qualified and competent electrician who can carry out the safety checks and issue you an EICR certificate.
Our electricians are qualified and have the proper certifications. You can contact us on our website. You can be assured that our prices are reasonable and our services are one of the best around.
Find an EICR Certificate near you here!
Frequently Asked Questions Regarding the Electrical Installation Condition Report (EICR).
The cost of an EICR depends on a different number of factors such as: The size of your property, the access to the electrical appliances, the distance the professional has to cover etc. Learn more about the
EICR Certificate cost here!
There are many reasons why you should trust MyConstructor in order to find a qualified electrician. Some are as follows:
Free Cancellation Policies.
Competitive Prices
Various Payment Methods.