Apartment Floorplan
Apartment Floorplan
Flexible hours, book a time that suits you

Same day bookings

Pay us by Card, PayPal, Google Pay, Apple Pay or Pay on-site
Find Reliable Professionals In Your Area
Choose your service:
Required field!
We're sorry, you do not qualify for the government grant.
Continue and find the best installation prices in the UK.
Congrats! You qualify for a government grant!
You could save up to £350 with a government grant for your charger.
Please enter a valid postcode or address eg. SW1A 1AA
George was the embodiment of professionalism. Knowledgeable and courteous.
Lovely and polite. Turned around plans the same day! Really pleased, highly recommend
I needed a floor plan as soon as possible. Everything was arranged and delivered in a few days. Great service and excellent product. Thank you!
Awais has been professional and courteous throughout the process and delivered the project with a high-standard finished product.
Steven is excellent. Very professional, organised and timely. I had a few adjustments to make and he made changes quickly with no fuss.
Joseph's communication was efficient. Had the plans swiftly. Very pleased
Really easy to organise the job. Very punctual. Final product awesome. Will use again soon!
We need more people like George on this Earth, he has gone above and beyond, we cannot recommend him high enough! We will absolutely call on George again without any hesitation, his knowledge is seriously vast and he is completely on your side. Thank you from us!
Real professional. I like his job, n free advice. That's great. Thanks you have, this guy.
Great service. Arrived early and completed the plan promptly. Many thanks
Recently booked jobs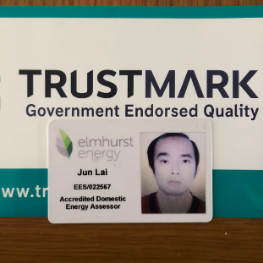 Why You Should Considere A Professional Apartment Floorplan
Moving into an apartment is a big decision and one that deserves careful consideration. After all, you're committing to living in this space for potentially years to come. That's why getting a professional apartment floorplan from someone like ours is important. 
We will design a floor plan that is perfect for your needs, taking everything into account. In addition to designing a floor plan, we can also help you secure financing and find the right property. So whether you're just starting your search or have already moved in and want to make some changes, our team is here to help.
What Is An Apartment Floorplan?
A professional apartment floorplan can be a great investment for those who are looking to buy or lease an apartment. By having a plan in place, renters can be confident that they're getting the layout of the apartment and any necessary features that have been included. The layout will also help prospective buyers visualize the space's appearance and function.
Some things to consider when designing an apartment floorplan include the following:
Size of the unit.
Layout of the unit.
Number of bedrooms and bathrooms.
Exterior features (such as windows and doors).
Kitchen and dining area arrangements.
How To Find A Professional Apartment Floorplan Near Me
Suppose you are looking for a new place to live, and you want to make sure that you choose an option that is both affordable and comfortable. In that case, it may be a good idea to consider hiring a professional apartment floorplanner. This type of planner will help you create a new home layout that will take into account all of the different factors – like space, layout, and views – that can impact your happiness and overall quality of life.
There are many professional floorplanner companies, so it can be hard to decide which one is right for you. However, some tips that may help include doing some research online or speaking with friends who have recently moved. Once you have narrowed down your options, meeting with the professionals in person is important so they can get a better feel for your lifestyle and preferences. After all, this planning has been done; it is important to go ahead and contractually agree to the terms of the plan before moving forward with any renovations or changes.
The Benefits Of Getting A Professional Apartment Floorplan
There are many benefits to getting a professional apartment floorplan. 
First, a floorplan from a professional can help you stay organized and make sure you have the perfect layout for your space. It can also help you save money on your rental by ensuring that the layout is appropriate for your needs. 
Finally, a professionally drawn floorplan can be easier to navigate and faster to get approved - making moving in and out of your home much smoother.
Some of the benefits of hiring a professional to create your floorplan include the following:
A professionally designed plan will consider your individual needs and preferences, resulting in a plan tailored specifically to you and your family.
A professionally created plan will likely be more efficient than the one you created alone. This is because professional planners are familiar with current trends and design methods, which can save you time and money in the long run.
A professionally designed plan will look better than one that is created by you or someone else on your own. This is because a professional planner typically uses high-quality materials and has access to updated design tools and software.
If you are considering creating an apartment floorplan on your own, it is important to consider the following factors:
The amount of time that you are willing to spend preparing the plan.
Your familiarity with design software and tools.
Your budget.
How To Choose A Perfect Professional Apartment Floorplan Near Me
When you're looking for your new home, it can take time to decide what type of layout is best for you. Do you want a single-room layout or an apartment-style layout? You may want a studio condo or an urban loft.
The decision of what type of floor plan to choose can easily become overwhelming if you need help knowing where to start. At MyConstructor, we understand that choosing the perfect floor plan can be daunting, so we've put together a few tips to help you make the best decision for yourself.
We first recommend visiting several different apartments in different layouts and styles to get a feel for what fits your lifestyle and needs. Once you have a good idea of what type of floor plan would work best for you, our team can help design a custom floor plan just for you!
So whether you are looking for an urban loft or studio condo, MyConstructor has the perfect professional apartment floor plan just waiting for you!
There are many factors that go into designing an apartment floorplan, such as the size and layout of the room, the number of bedrooms and bathrooms, and whether the space will be used for living, working, or both. A professional floorplanner can help you create a plan that meets your specific needs and fits your budget.
Some factors to consider when choosing a floorplanner include:
The amount of space you have to work with.
Your lifestyle preferences.
Your budget constraints.
Your desired layout and style.
Once you have evaluated these factors, it is important to find a planner who has experience creating apartment floor plans for different types of spaces. A good professional will be able to provide you with recommendations for suppliers and contractors who can help you realize your vision for your new home.
How Beautification Apartment Floorplan Is
Beautification of apartment floorplan is an important part of any renovation project. Not only does it add a touch of elegance and sophistication to your home, but it can also improve your space's overall function and usability.
There are a few things to keep in mind when designing your own apartment floorplan. 
First, make sure that all rooms have appropriate access and ventilation. This will help ensure that your home is livable and comfortable year-round. 
Additionally, make sure to include areas for both indoor and outdoor activities. This will create a space that is both functional and stylish.
Finally, remember to think about how you want to use your new space. If you're looking for a bedroom suite with ample storage, consider including an extra bedroom on the second-floor plan or in another separate area of the house. 
If you want more space for entertaining guests or for storing excess furniture, consider adding a loft or third-floor plan. With a little imagination and some professional design help, you can create the perfect beautification apartment floorplan for your unique needs and desires!
How To Evaluate Apartment Floorplan
There are a few things you should consider in order to evaluate an apartment floorplan appropriately. 
First and foremost, the layout of the bedrooms, bathrooms, and living spaces should be considered. 
Secondly, the amount and placement of windows should be evaluated to ensure adequate light and ventilation. 
Lastly, it is important to consider any features that may be unique to the property - like balconies or rooftops - to create an accurate impression. 
A professional planner can help you evaluate all of these factors and provide you with a comprehensive floor plan that will best suit your needs.