6 Bedroom House Floorplan
6 Bedroom House Floorplan
Flexible hours, book a time that suits you

Same day bookings

Pay us by Card, PayPal, Google Pay, Apple Pay or Pay on-site
Find A Contractor In Your Area
Choose your service:
Required field!
We're sorry, you do not qualify for the government grant.
Continue and find the best installation prices in the UK.
Congrats! You qualify for a government grant!
You could save up to £350 with a government grant for your charger.
Please enter a valid postcode or address eg. SW1A 1AA
George was the embodiment of professionalism. Knowledgeable and courteous.
Lovely and polite. Turned around plans the same day! Really pleased, highly recommend
I needed a floor plan as soon as possible. Everything was arranged and delivered in a few days. Great service and excellent product. Thank you!
Awais has been professional and courteous throughout the process and delivered the project with a high-standard finished product.
Steven is excellent. Very professional, organised and timely. I had a few adjustments to make and he made changes quickly with no fuss.
Joseph's communication was efficient. Had the plans swiftly. Very pleased
Really easy to organise the job. Very punctual. Final product awesome. Will use again soon!
We need more people like George on this Earth, he has gone above and beyond, we cannot recommend him high enough! We will absolutely call on George again without any hesitation, his knowledge is seriously vast and he is completely on your side. Thank you from us!
Real professional. I like his job, n free advice. That's great. Thanks you have, this guy.
Great service. Arrived early and completed the plan promptly. Many thanks
Recently booked jobs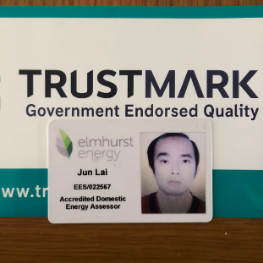 How To Make the Most Out of Your House: 6 Bedroom House Floorplan
You've probably heard the saying, "a house is a home, not a museum." This is especially true regarding the layout and design of your home. If you want to make the most out of your house, it pays to think about how you want to live and how you want your house to function. One way to do this is by creating a floorplan that suits your needs and lifestyle. This blog post will explore how to make the most out of your 6 bedroom house floorplan. From living spaces to kitchen layouts, read on to learn more!
If you want to make the most of your house, consider designing your bedroom around a central circulation area. This layout will make it easy for you to get from room to room and optimize space in the room. 
Here's how it works:
Create an entrance hall or vestibule that leads directly into your bedroom. This space can serve as a Mudroom, Extra Storage Area, or Guest Room.
Divide the bedroom into two sections by placing a wall between them. This will create more usable floor space and keep clutter from spilling over into the other area.
Place a large mirror on one wall, so you can see yourself from all angles while you're getting ready in the morning. You could also add some storage cabinets along one side of the mirror for extra organization.
Think about what items you use most often and place them near your bed so you can grab them without leaving your bedside. For example, if you use lotion regularly, place the bottle near your bed so you can reach it easily while lying in bed.
How To Decide On Your House Floorplan
House floor plans are important to consider when designing your home. Not only do they determine the layout of your rooms, but they also can impact your energy bills and comfort. There are a few things to keep in mind when choosing a floor plan:
Consider the size of your family and your needs.
First, decide how many bedrooms and bathrooms you will need. Next, think about how you will use each room – is there one space that would be better used as an office, another that could function as a nursery or playroom, etc.? Once you have determined these factors, you can start narrowing down your choices based on layout and cost.
Think about the flow of traffic in your home.
Your living room should flow into the kitchen and dining room on one side and the family room on the other. Suppose there are four bedrooms on one side of the house and three on the other. In that case, it might make more sense to have a hallway running between them so that everyone can easily access all house areas without crossing through busy areas.
Choose a floor plan that suits your style and personality.
Do you like large spaces with lots of windows? Or do you prefer more tucked-away spaces where you can retreat from the world? You can find floor plans matching style by browsing online or talking to an architect or designer who can help create a blueprint for your home that perfectly suits YOUR needs.
Consider your budget.
Most floor plans range in price from $3,000 to $10,000 or more, so it's important to consider how much money you want to spend and what features are most important to you. Some of the most popular floor plans include the open floor plan. A layout where all the rooms are connected by open space, and the traditional layout, where each room has its door.
Creating 6 Bedroom House Floorplan: 5 Tips For Success
Creating a 6 bedroom house floorplan entails considering the layout and dimensions of the room and the surrounding spaces. Here are five tips for success:
Keep the Bedroom Close to the Kitchen and Living Areas: A bedroom should be close to the kitchen and living areas to minimize walking distance. When designing a bedroom, make sure to account for appliances and other features close to the bed, such as a TV or stereo.
Use Space-Sensitive Lighting: When designing a bedroom, choose light fixtures that are space sensitive. This means that they can be altered based on where they are placed in relation to other objects in the room. For example, light fixtures near the bed should be smaller in size so that they aren't overpowering when seen from a distance.
Create Visual Division With Patterned Flooring: One way to create visual division within a bedroom is by using patterned flooring. You can create different moods and styles within the same space using different colours and patterns. Consider using this approach to create an eclectic feel within your home without using multiple rooms.
Utilize Natural Light Whenever Possible: Take advantage of natural light whenever possible when designing a bedroom. This will help set a relaxing tone for the room and make sleeping easier at night.
6 Bedroom House Floor Plans: 6 Tips To Getting Started
Here are six tips to get started if you're thinking about designing your 6 bedroom house floorplan.
Know Your Needs and Goals.
When starting, it's important to think about what you want 6 bedroom house floorplan to achieve. Do you want a large space for entertaining guests, or do you want a more intimate setting? Once you know your goals, finding the right layout for your home will be much easier.
Consider How You're Going to Use the Space.
Once you know your needs, it's important to figure out how you will use the space. Are you going to have a massive king-sized bed in the corner? Or will you use the space as an open-concept area with several smaller beds? Once you know how you'll use the space, it'll be easy to design around that.
Think About Lighting and Storage Solutions.
One of the most important factors when designing a 6 bedroom house floorplan is lighting and storage solutions. A bright light will help make getting ready in the morning easier, while plenty of storage options will keep everything organized and tidy. Consider where each piece of furniture should go and design around that information!
Keep Your Floor Plan Gender-Neutral.
When designing your 6 bedroom house floorplan, it's important to keep in mind that not everyone will be comfortable with traditional gender-specific layouts. Try incorporating different elements into your floor plan to make it more appealing to everyone. For example, adding a large window overlooking the garden can be extremely relaxing and calming.
Use Your Home's Features to Your Advantage.
Ensure your 6 bedroom house floorplan includes features that can be used to your advantage. If your home has a large kitchen or patio, consider incorporating those spaces into your floor plan. Not only will this add value to your home, but it can also create beautiful areas you can enjoy while spending time in your bedroom.
Think About Your Budget and Timeframe.
When designing your 6 bedroom house floorplan, it's important to consider your budget and timeframe. If you're on a tight budget, try to find cheaper alternatives or cut down on the number of features included in your floor plan. On the other hand, if you have more time available, think about adding more detailed features or making larger changes that will take longer to complete.
What You Need To Know About Setting Up A 6-Bedroom House Floorplan
There are a few things to keep in mind when creating your 6 bedroom house floorplan. 
First, make sure each bedroom has its private bathroom and closet. This will help to reduce hall traffic and create more spacious homes. 
Second, try to avoid having too many bedrooms on one level. Doing so can make it difficult to access the bedrooms and create an overall feeling of chaos. 
Finally, be sure to create separate spaces for each family member. This will help to keep everyone organized and happy.
6 Bedroom House Floorplan: Decorating Ideas, Tips & Tricks
When it comes to designing your 6 bedroom house floorplan, you have a lot of choices to make. There are lots of different ways to decorate your room, and the options are endless. However, you don't have to spend an arm and a leg on furniture ornaments just to get something that looks nice. There are plenty of affordable and easy ways to spruce up your 6 bedroom house floorplan without breaking the bank.
One way to save money on bedroom decor is to take advantage of items you probably already have in your home. For example, if you have a bookshelf with some empty spaces, use them as display shelves for your collection of accessories and ornaments. You can also use old picture frames as decoration ideas for your walls. Just be sure to paint them black or neutral, so they blend in with the rest of your décor.
Another great way to save money on bedroom decor is by using vintage pieces instead of buying new ones. Vintage items tend to be cheaper than brand-new pieces, and they usually look nicer too. If you've got an old dresser starting to fray at the edges, consider stripping it down and painting it white before using it as a storage unit for clothes or accessories. You can also repurpose an old bureau into a vanity area by removing the top drawer and installing cabinet doors below it. This will give you plenty of storage space while still giving your bedroom that updated look.