5 Bedroom House Floorplan
5 Bedroom House Floor Plan
Flexible hours, book a time that suits you

Same day bookings

Pay us by Card, PayPal, Google Pay, Apple Pay or Pay on-site
Find A Contractor In Your Area
Choose your service:
Required field!
We're sorry, you do not qualify for the government grant.
Continue and find the best installation prices in the UK.
Congrats! You qualify for a government grant!
You could save up to £350 with a government grant for your charger.
Please enter a valid postcode or address eg. SW1A 1AA
George was the embodiment of professionalism. Knowledgeable and courteous.
Lovely and polite. Turned around plans the same day! Really pleased, highly recommend
I needed a floor plan as soon as possible. Everything was arranged and delivered in a few days. Great service and excellent product. Thank you!
Awais has been professional and courteous throughout the process and delivered the project with a high-standard finished product.
Steven is excellent. Very professional, organised and timely. I had a few adjustments to make and he made changes quickly with no fuss.
Joseph's communication was efficient. Had the plans swiftly. Very pleased
Really easy to organise the job. Very punctual. Final product awesome. Will use again soon!
We need more people like George on this Earth, he has gone above and beyond, we cannot recommend him high enough! We will absolutely call on George again without any hesitation, his knowledge is seriously vast and he is completely on your side. Thank you from us!
Real professional. I like his job, n free advice. That's great. Thanks you have, this guy.
Great service. Arrived early and completed the plan promptly. Many thanks
Recently booked jobs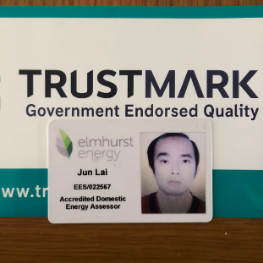 5 Bedroom House Floorplan - Everything You Need To Know
If you are considering building a new home, or even if you already have one and are interested in updating your floorplan, take a look at this five-bedroom floorplan for inspiration.
What Is A House Floorplan?
A house floorplan is a plan of the inside of a house. It is important to have a clear plan so that you can properly organize your home and make sure it functions efficiently. 
Some factors to consider when creating a floorplan include:
Number of bedrooms and bathrooms.
Layout of the rooms.
Location of the entrances and exits.
Width and length of the hallways.
How To Design A 5 Bedroom House Floorplan
There are a few things to keep in mind when designing a 5 bedroom house floorplan. The first is to make sure each bedroom has its own private bathroom. You don't want guests having to trek through multiple rooms just to get to the restroom. Second, plan for enough living space in each room so everyone can have their own space without feeling cramped. And finally, make sure the layout of the house is comfortable and easy to navigate. 
Here are some tips on how to design a 5 bedroom house floorplan:
Start by sketching out your floor plan on paper. This will help you get an idea of how the rooms will be arranged and what size each one will be.
Decide on which room will serve as the main living area. This room should have plenty of windows and should be large enough so everyone can gather together comfortably.
Create smaller adjoining rooms for guests who need their own space but don't want to be too far away from the main living area. These rooms should also have access to the main living area so everyone can easily join in on conversation or watch TV together.
Make sure each bedroom has its own private bathroom with plenty of space for shower and toiletry items. This will make getting ready for bed much more convenient for your guests!
Finally, layout the house so it's both easy and comfortable to navigate. Try grouping adjacent rooms together on one level.
Features Of A 5 Bedroom House
A 5 bedroom house floorplan can be perfect for your needs. With enough room for a large family, or plenty of bedrooms for friends and family to stay together, a 5 bedroom house is a great option. Some of the features that come with a 5 bedroom house include: plenty of living space, multiple bathrooms, and a big backyard or patio. 
When it comes to choosing the right layout for your home, think about how you will use it. A five bedroom house can work well for families who want their own space, but also need enough room to hang out together. 
If you are more of a lone wolf, or just prefer having your alone time, then a 3 or 4 bedroom layout might be better for you. Another thing to consider when picking a floorplan is how many people you want to accommodate. 
A 5 bedroom house floorplan can fit up to 8 people comfortably, but if you have more than that, you might want to look into a larger layout. Having too many bedrooms can also lead to overcrowding and less privacy. When choosing which floorplan to choose for your home, make sure to think about your needs and what will work best for you and your family.
Benefits Of A 5 Bedroom House Floorplan
A 5 bedroom house floorplan is ideal for families who want plenty of space to spread out. In addition to accommodating five bedrooms, this layout also has a bonus room and a hall/entryway. This allows for more privacy and convenience when entering and exiting the home. Additionally, a large family room can be easily created by combining one of the bedrooms with a formal living room.
Another benefit of having a 5 bedroom house layout is that there is plenty of storage space. Each bedroom offers its own closet, while the bonus room and hall/entryway can both accommodate extra furniture or storage. This allows families to have more flexibility when it comes to organizing their belongings and keeping them accessible when they need them.
Finally, a 5 bedroom house floorplan is great for couples who want their own space but also want to share it with other members of their family. Having separate bedrooms allows couples to sleep in distinct parts of the home, which can help to avoid any conflicts caused by shared spaces.
Tips For Designing A 5 Bedroom House Floorplan
There are a few things to keep in mind when designing a floor plan for a 5 bedroom house. In order to save on costs, it's important to make use of large rooms and create a layout that is functional and efficient. Here are some tips for designing a 5 bedroom floor plan:
Start by sketching out the layout of the bedrooms on paper. This will help you determine which rooms will be used most often and where they should be located.
Make use of large, open spaces to create an airy feel. Try to avoid dividing up the rooms with walls or furniture, which will only create more noise and congestion.
Utilize natural light as much as possible by positioning windows in strategic locations. This will allow you to enjoy views while still keeping your home cozy and comfortable.
Consider incorporating features like porches or terraces into the layout in order to maximize space. This can be a great way to enjoy outdoor living without having to sacrifice any privacy or security features.
Be sure to take into account the cost of materials when planning your layout- choosing high-quality flooring, wallpaper, and fixtures can save you money in the long run.
Things To Consider When Designing A 5 Bedroom House Floorplan
There are many factors to take into account when designing a floor plan for a 5 bedroom house. The layout of the rooms, as well as the size and shape of the spaces within them, will all play a part in determining the overall cost. Some basic considerations include: 
How many bedrooms will the house have?
How many bathrooms will there be?
How many square feet of living space do you want each bedroom to have?
Do you want an open or closed floor plan?
If you want an open floor plan, how do you want the bedrooms laid out? 
Are they all on one side of the house, or do you want some spread out across two or more sides? 
Do you want a front and back yard or separate ones for each family member.
Another big consideration is whether you want to include any features that aren't strictly necessary for living space but would add to the cost of construction, such as a pool or spa. All these factors will add up quickly, so start by creating rough estimates and then work your way up from there. When all is said and done, it's important to remember that no floor plan is ever perfect - make sure to test out different layouts with potential buyers before finalizing anything!
Cost Of Designing A 5 Bedroom House Floorplan
There are many factors to consider when designing a 5 bedroom house floorplan in the UK, including the size of your property, the layout of your home and your personal preferences. The cost of designing a 5 bedroom house floorplan will vary depending on the type of home design you choose and the number of rooms included. If you're looking to create a detailed plan yourself, you'll likely need to hire a professional designer or architect. If you opt for an off-the-shelf plan, however, prices typically range from £1,000 to £5,000.
When choosing a layout for your home, keep in mind your family's needs and wants. You may want a centralised living area or separate bedrooms on each side of the house, for example. And finally, remember that personal preference is key when it comes to choosing flooring, paint colors and furniture pieces. Whatever you choose, make sure it suits your lifestyle and fits with the style of your home.
The 5 bedroom house floorplan is perfect for those with a large family or extended friends. It has plenty of space to spread out and still have plenty of room to relax. Additionally, this floorplan is great for smaller homes as well. The extra bedrooms can be used as guest rooms or bonus rooms. With all the extra space, you'll never feel cramped or claustrophobic again.