Five Bedroom Floorplan
5 Bedroom Floor Plan
Flexible hours, book a time that suits you

Same day bookings

Pay us by Card, PayPal, Google Pay, Apple Pay or Pay on-site
Find Reliable Contractors Near You
Choose your service:
Required field!
We're sorry, you do not qualify for the government grant.
Continue and find the best installation prices in the UK.
Congrats! You qualify for a government grant!
You could save up to £350 with a government grant for your charger.
Please enter a valid postcode or address eg. SW1A 1AA
George was the embodiment of professionalism. Knowledgeable and courteous.
Lovely and polite. Turned around plans the same day! Really pleased, highly recommend
I needed a floor plan as soon as possible. Everything was arranged and delivered in a few days. Great service and excellent product. Thank you!
Awais has been professional and courteous throughout the process and delivered the project with a high-standard finished product.
Steven is excellent. Very professional, organised and timely. I had a few adjustments to make and he made changes quickly with no fuss.
Joseph's communication was efficient. Had the plans swiftly. Very pleased
Really easy to organise the job. Very punctual. Final product awesome. Will use again soon!
We need more people like George on this Earth, he has gone above and beyond, we cannot recommend him high enough! We will absolutely call on George again without any hesitation, his knowledge is seriously vast and he is completely on your side. Thank you from us!
Real professional. I like his job, n free advice. That's great. Thanks you have, this guy.
Great service. Arrived early and completed the plan promptly. Many thanks
Recently booked jobs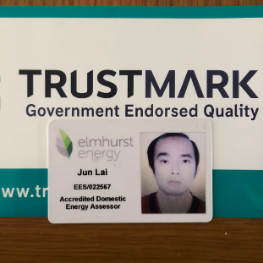 Creative Ways To Design A 5 Bedroom Floor Plan
When you're planning your home, one of the most important decisions you have to make is where to put your bedrooms. But picking the right layout can be tasking. Here, we'll outline different 5 bedroom floor plans and give you tips on how to choose the best one for your house.
Types of 5 bedroom floor plan
One common 5 bedroom floor plan is the "U" shape. This layout has one big bedroom at one end of the house and four smaller bedrooms branching off from it like tree limbs. This configuration can be great if you have kids and need separate spaces for them all, but it can also be difficult to get around in since there's not much space between each bed.
A better option for a 5 bedroom floor plan might be the "L" shape, which has two big bedrooms on either side of a central hallway with doors that open onto small patios or balconies. This layout makes it easy to get from one room to another without having to cross through the living area.
Things To Consider When Choosing Your 5 Bedroom Floor Plan
Layout selection is one of the most important decisions you'll make when designing a house. The 5 bedroom floor plan you choose will affect not only your daily living space, but also how efficiently your home can be used.
When picking a 5 bedroom floor plan for your new home, there are a few key factors to consider.
Functionality - first and foremost, what function do you need the space for? If it's primarily for entertaining guests or housing children, then a more open floor plan may be better suited than if it's primarily used as an office space. Think about what activities will take place in the room most often and make sure the layout allows for them.
Layout flexibility - another key consideration is how well the layout can be modified or expanded should you need additional space down the road. Do all of the bedrooms have access to an outdoor area or hallway? Can two rooms be combined into one larger space without compromising functionality? These are all important questions to ask during design so that you can create a home that will grow with you over time.
Size - another factor to consider is your overall size and how much space each bedroom will require on average. Do all of your bedrooms have equal size requirements? How many beds do each bedrooms typically sleep on? Can any of the bedrooms be converted into an extra bathroom or nursery? Once again, these questions must be answered in order to create
Choose a 5 bedroom floor plan that works with your family's personalities and lifestyle. You'll need to take into account what activities and hobbies your family members enjoy (e.g., playing sports together or watching TV in separate rooms).
Consider Your Budget - How much money are you willing to spend on designing and constructing a 5 bedroom floor plan? Again, all of these factors will come into play when choosing between layouts. A more expensive layout may offer nicer features or more room options, but it may also require more construction time and money. Conversely, a cheaper layout may be easier to construct but may not offer as many amenities or creature comforts.
Get Advice from an Expert - If you're not sure which 5 bedroom floor plan is right for you, don't hesitate to get advice from an expert. A pro can help you choose the layout that best suits your needs and budget, while also providing tips on how to maximize space in your home.
Choosing The Best Floor Plan Designing Company
With the help of a floor plan designing company, the process of 5 bedroom floor plan design can be made much easier. Here are few tips for choosing the best floor plan design company:
Choose a company with experience.
One of the best ways to ensure that your 5 bedroom floor plan is designed correctly is to choose a company with plenty of experience in the field. Not only will this ensure that the final product is well-crafted, but it will also ensure that you're getting help from people who know what they're doing.
Look at portfolios online and in person.
Before agreeing to work with a specific floorplan design company, it'll be helpful to take a look at their portfolios online and in person. This way, you can get an idea of what kinds of designs they specialize in and whether or not their style matches yours.
Make sure prices are fair and reasonable.
No matter which floorplan design company you choose, make sure their prices are fair and reasonable - you don't want to end up spending more money than necessary on your home redesign.
When it comes to designing your dream home, one of the first things you'll want to do is come up with a layout plan. However, not everyone has the same needs or wants when it comes to their living space. 
That's why we've put together a guide on how to pick the best 5 bedroom floor plan for your house. By following these simple tips, you'll be able to find a layout that perfectly suits your needs and lifestyle. So what are you waiting for? Start planning your dream home today!