4 Bedroom House Floorplan 
Floor Plan
Flexible hours, book a time that suits you

Same day bookings

Pay us by Card, PayPal, Google Pay, Apple Pay or Pay on-site
Find Reliable Contractors Near You
Choose your service:
Required field!
We're sorry, you do not qualify for the government grant.
Continue and find the best installation prices in the UK.
Congrats! You qualify for a government grant!
You could save up to £350 with a government grant for your charger.
Please enter a valid postcode or address eg. SW1A 1AA
George was the embodiment of professionalism. Knowledgeable and courteous.
Lovely and polite. Turned around plans the same day! Really pleased, highly recommend
I needed a floor plan as soon as possible. Everything was arranged and delivered in a few days. Great service and excellent product. Thank you!
Awais has been professional and courteous throughout the process and delivered the project with a high-standard finished product.
Steven is excellent. Very professional, organised and timely. I had a few adjustments to make and he made changes quickly with no fuss.
Joseph's communication was efficient. Had the plans swiftly. Very pleased
Really easy to organise the job. Very punctual. Final product awesome. Will use again soon!
We need more people like George on this Earth, he has gone above and beyond, we cannot recommend him high enough! We will absolutely call on George again without any hesitation, his knowledge is seriously vast and he is completely on your side. Thank you from us!
Real professional. I like his job, n free advice. That's great. Thanks you have, this guy.
Great service. Arrived early and completed the plan promptly. Many thanks
Recently booked jobs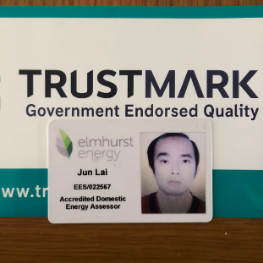 The Perfect 4 Bedroom House Floorplan For You
It's no secret that people are living more crowded lives than ever before. With more and more people moving into smaller spaces, it becomes harder and harder to find enough room to spread out. That's where floor plans come in- they can help make your life a bit easier. In this blog post, we will discuss the perfect 4 bedroom house floorplan- be sure to check it out if you're considering building or remodeling your home!
What Is A Floor Plan?
A floor plan is a detailed description of the layout of an area, including how each room and hallway connects to one another. When designing a 4 bedroom house floorplan, consider your needs as a homeowner - what are your favorite rooms to spend time in, and where do you want to put your heaviest items?
Once you have an idea of what you want, start by drawing out a rough sketch on paper. Once that's complete, you can start adding in details like door and window placement, closet and storage space dimensions, and ceiling height.
Types Of Floor Plans
There are many different 4 bedroom house floorplans that can be used. Some popular options include the open layout, which features a large space in the center of the house with smaller rooms surrounding it, and the traditional U-shape, which is popular among couples because it allows for more privacy. There are also options that feature an L-shape or T-shape, which can be more efficient depending on the requirements of the home.
How To Create A Perfect 4 Bedroom House Floorplan
Creating a 4 bedroom house floorplan can be tricky, especially if you're not familiar with drafting software. Here are some tips to help you create the perfect layout for your space.
Start by drawing the main room on your paper, including all of the furniture and accessories that will be in the room. Make sure to include any built-ins or closets that will be in the room.
Once you have your basic layout down, start thinking about how you want each area of your bedroom to function. For example, do you want an area for sleeping, an area for dressing, and an area for working? If so, divide up your space accordingly!
Once you have your layout figured out, it's time to start filling in some of the details! Add in any pictures or sketches that help visualize what you're envisioning. Remember, everything should flow nicely together once you've got everything laid out correctly.
What Are The Requirements For A Perfect 4 Bedroom House Floorplan?
A 4 bedroom house floorplan should have square footage that is within the range of 1,000 to 1,200 square feet. The layout should have one main room and three smaller rooms, or a large open living and dining area. The layout should also feature a kitchen with a breakfast area and an eat-in kitchenette. Other features that are desirable for a 4 bedroom house include: an owner's suite with its own entrance; a full basement with enough space for storage and recreation; and plenty of windows and doors to allow natural light in.
What To Consider When Choosing A Floor Plan
There are a few factors that you'll want to take into account when choosing the best 4 bedroom house floorplan.
First and foremost, you'll need to consider the size of your family. If you have kids or pets, you'll want to make sure the layout of your home allows for enough room. You may also want to consider how many people will be using each bedroom at any given time.
If you're just starting out with a family, it's also important to think about future expansion. Many families find they need more bedrooms as their children grow and move out of their home. Again, planning ahead will help make this decision easier.
When looking at floor plans, it's important not just to focus on the number of bedrooms; you should also look at the layout of each one. Some families prefer an open floor plan where all the bedrooms are on one level, while others might prefer separate levels for sleeping and living spaces so that everyone has their own privacy. It's also important to think about what activities will be taking place in each room - whether it's watching TV in the living room or playing games in the nursery - and adjust the layout accordingly.
You'll want to think about how much space you'll be using, what type of furniture you'll be able to fit, and how much storage you need.
For example, if you're using a small amount of space and don't need much storage, a square or rectangular layout might be best for you. However, if you have a lot of furniture and need more storage options, an angled or spiral layout might work better.
Another thing to consider is your own personal style. Do you prefer open layouts that showcase your furniture? Or do you like more privacy and room to move around? 
If you live in a small space or have plenty of friends who always overstay their welcome, an open layout might be best for you. Conversely, if you're frequently alone or want some peace and quiet at night, an L- or T-shaped layout might be better for you.
Whatever type of 4 bedroom house floorplan you choose, make sure to take into account your needs and preferences so that you can create the perfect home for yourself.
Hiring A Professional To Design My 4 Bedroom House Floorplan
Designing a 4 Bedroom house floorplan can be a daunting task. If you don't have any designing experience, it's best to consult with a professional. 
If you need help creating a 4 bedroom house floorplane, there are plenty of online resources available. Try Google Maps or architectural software like Autocad or Sketchup.
Hire A Professional Today!
When it comes to designing a 4 bedroom house floorplan, there are a few things you'll want to keep in mind. For one, you'll want to make sure that the layout of your home is comfortable and practical. You also need to consider how much space each bedroom will consume, as well as any potential storage or utility spaces that might be required. 
Additionally, it's important to take into account the overall dimensions of your property — if yours is on a smaller lot than average, for example, you may need to scale back on some of the features you had planned in order to make room. With these tips in mind, creating the perfect 4 bedroom house floorplan should not be too difficult!