3 Bedroom House Floorplan
3 Bedroom House Floorplan
Flexible hours, book a time that suits you

Same day bookings

Pay us by Card, PayPal, Google Pay, Apple Pay or Pay on-site
Find Reliable Contractors Near You
Choose your service:
Required field!
We're sorry, you do not qualify for the government grant.
Continue and find the best installation prices in the UK.
Congrats! You qualify for a government grant!
You could save up to £350 with a government grant for your charger.
Please enter a valid postcode or address eg. SW1A 1AA
George was the embodiment of professionalism. Knowledgeable and courteous.
Lovely and polite. Turned around plans the same day! Really pleased, highly recommend
I needed a floor plan as soon as possible. Everything was arranged and delivered in a few days. Great service and excellent product. Thank you!
Awais has been professional and courteous throughout the process and delivered the project with a high-standard finished product.
Steven is excellent. Very professional, organised and timely. I had a few adjustments to make and he made changes quickly with no fuss.
Joseph's communication was efficient. Had the plans swiftly. Very pleased
Really easy to organise the job. Very punctual. Final product awesome. Will use again soon!
We need more people like George on this Earth, he has gone above and beyond, we cannot recommend him high enough! We will absolutely call on George again without any hesitation, his knowledge is seriously vast and he is completely on your side. Thank you from us!
Real professional. I like his job, n free advice. That's great. Thanks you have, this guy.
Great service. Arrived early and completed the plan promptly. Many thanks
Recently booked jobs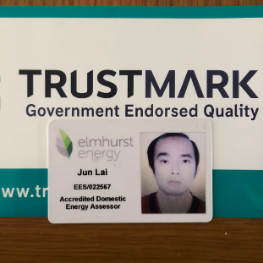 3 Bedroom House Floorplan: The Ultimate Guide
When you're looking to buy or sell a home, it's important to have a plan. After all, you don't want to go through the entire process only to realize that you made a mistake halfway through. 
Here, we're going to give you our 3 bedroom house floorplan guide that will help you make a well-informed decision as to which type of home suits your needs. From layout ideas to cost estimations, read on to get started!
What Is A 3 Bedroom House Floorplan?
A 3 bedroom house floorplan typically has three bedrooms on the first floor with one or two bathrooms. The second and third floors are typically either bonus rooms or attic spaces. This is a popular layout because it allows for plenty of living space while keeping the home small. Additionally, a 3 bedroom house floorplan can be more affordable than a 4 or 5 bedroom house.
The Different Types Of 3 Bedroom House Floorplans
There are a number of different types of 3 bedroom house floor plans, each with its own unique advantages and disadvantages. 
The most common type is the rectangular plan, in which all the rooms are on the same level. This is the simplest and cheapest to build, but it can be cramped and difficult to access.
A more advanced type is the U-shaped plan, in which one room is set off from the others by a corridor or an atrium. This layout gives more space and flexibility, but it can also be more expensive to build. 
Another common design is the L-shaped plan, in which two opposing wings are connected by a central courtyard. This layout gives plenty of living space but can be complicated to manage. 
There are also plans that feature wings that curve around a central courtyard or pool. These designs give extra privacy and typically cost more than traditional layouts
Once you have chosen your floor plan, you need to decide what type of flooring will best suit your needs. Hardwood floors look great but can be quite expensive to maintain; the carpeting is cheaper but may not last as long, and tile or marble are both very durable but can cost a bit more upfront. Once you have chosen your floor plan and flooring, you need to think about how much storage space you will need. Most modern houses include at least some form of storage space – whether it's an extra bedroom wing or a basement – so make sure you factor that into your planning equation.
What To Consider When Choosing A 3 Bedroom House Floorplan
When looking for a 3 bedroom house floorplan, there are a few things to keep in mind.
First, check the size of your family. Generally speaking, larger families will want more bedrooms and, therefore, a larger floorplan. On the other hand, if you have smaller children or only two people living in the household, you may want to consider a smaller floor plan with fewer bedrooms.
Second, take into consideration your needs and wants. Do you want an open floor plan with plenty of room to move around, or do you prefer more privacy? Are you comfortable living in a single-level home, or do you need stairs and/or parking?
Third, think about your budget. While having more bedrooms is not always necessary, it can definitely add to the cost of buying a home. Do some research to find the right floorplan that fits within your budget while still providing all of the features that you desire.
Advantages Of A 3 Bedroom House Floorplan
When designing a bedroom house floorplan, it is important to take into account the pros and cons of each layout option.
There are plenty of options when it comes to layout and design for a three bedroom house floorplan. This means that you can create a space that is both functional and stylish.
A three bedroom house floorplan is typically more affordable than a four or five bedroom house floorplan. This is due in part to the smaller size of the bedrooms and the lack of required living spaces in between them.
A three bedroom house floorplan lends itself well to larger families or groups of friends who want their own private space but also need enough room to share.
How Much Does It Cost To Draw Up A 3 Bedroom House Floorplan
Whether you're starting from scratch or need help revising an existing floor plan, getting a 3 bedroom house floor plan drawn up can be costly. Here's a breakdown of the costs:
Planner Fees: A professional planner can charge anywhere from £75 to £150 per hour, so expect to pay anywhere from £600 to £2,000 for a full floor plan drawing.
Construction Costs: Adding on the cost of construction materials and labour for a three bedroom house will run you anywhere from £1,000 to £4,000.
Optional Additions: If you're looking to include features like garages or dens, you'll likely need to budget for additional fees and costs associated with those features. 
Draftsman Fees: If your house is larger or has more complex features, you'll likely need to hire a draftsman to help with the drawings. This can range in price from around £100 to £250 per hour., depending on the complexity of the design.
Specifications and Research: In order to create accurate floor plans, it's often necessary to gather specifications (such as dimensions and materials) from various sources - this can cost money too.
Total Cost: Depending on the size and complexity of your project, preparing a 3 bedroom house floor plan can run you anywhere from £600 to £2,000.