2 Bedroom House Floorplan
2 Bedroom House Floor Plan
Flexible hours, book a time that suits you

Same day bookings

Pay us by Card, PayPal, Google Pay, Apple Pay or Pay on-site
Find A Contractor In Your Area
Choose your service:
Required field!
We're sorry, you do not qualify for the government grant.
Continue and find the best installation prices in the UK.
Congrats! You qualify for a government grant!
You could save up to £350 with a government grant for your charger.
Please enter a valid postcode or address eg. SW1A 1AA
George was the embodiment of professionalism. Knowledgeable and courteous.
Lovely and polite. Turned around plans the same day! Really pleased, highly recommend
I needed a floor plan as soon as possible. Everything was arranged and delivered in a few days. Great service and excellent product. Thank you!
Awais has been professional and courteous throughout the process and delivered the project with a high-standard finished product.
Steven is excellent. Very professional, organised and timely. I had a few adjustments to make and he made changes quickly with no fuss.
Joseph's communication was efficient. Had the plans swiftly. Very pleased
Really easy to organise the job. Very punctual. Final product awesome. Will use again soon!
We need more people like George on this Earth, he has gone above and beyond, we cannot recommend him high enough! We will absolutely call on George again without any hesitation, his knowledge is seriously vast and he is completely on your side. Thank you from us!
Real professional. I like his job, n free advice. That's great. Thanks you have, this guy.
Great service. Arrived early and completed the plan promptly. Many thanks
Recently booked jobs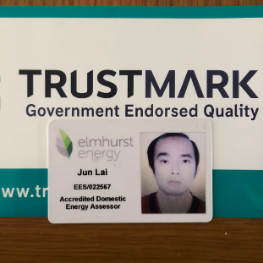 The Best 2 Bedroom House Floorplan Designs In The UK
When you are looking to buy a new home, floor plans can be the key to finding the perfect size and style for you. To help make your decision easier, here are some of the key things to note when choosing a 2-bedroom apartments in the UK.
What Is A 2 Bedroom House Floorplan?
A 2 bedroom house floorplan is simply a floorplan design that has provision for 2 bedrooms. It is a perfect design type to settle on if you want enough space but not too much space. 
A 2 bedroom house floorplan is perfect for anyone who wants plenty of space to move around and relax. Not only does a 2 bedroom house floorplan offer plenty of square footage, but it also offers a layout that can be easily divided into two separate spaces. This makes it perfect for couples or families who want their own space. Another benefit of a 2 bedroom house floorplan is that it's often less expensive than a 3 or 4 bedroom floorplan. 
So if you're looking for a layout that meets your needs and budget, a 2 bedroom house floorplan is the perfect option. 
What Makes A Good 2 Bedroom House Floorplan Design?
Like all good floorplan designs, usability and comfort is paramount in determining if a floor plan design is good or not. A good 2 bedroom house floorplan design also must be usable, comfortable and be able to satisfy the needs of the occupants. This usually means that the best 2 bedroom house floorplan designs must have sufficient space for both your living and sleeping areas. You'll want to make sure that the layout is functional and easy to navigate, while also providing enough privacy. A well-designed floor plan will also allow you to easily transition between rooms.
When choosing a layout for your 2 bedroom floor plan, think about how you'll use each room. Will one be primarily used as a bedroom, or is it also home to your living space? When designing your living area, make sure to include ample seating and storage options.
Another key factor to consider when designing a 2 bedroom floor plan is how much closet space you'll need. Make sure to include at least one large closet in each room, as well as an ample amount of storage cabinets and drawers.
When choosing furniture for your 2 bedroom floor plan, keep in mind what the room is used for. For example, if your living area is primarily used for entertaining guests, choose furniture that is comfortable but stylish. If your bedroom is mainly used for sleeping, choose furniture that is comfortable but minimalistic in design.
The Most Popular 2 Bedroom House Floorplan Design Types In The UK
There are a few popular 2 bedroom house floorplan design types in the UK. The most common is the traditional layout with an open-plan living area and bedroom on one side, and a separate kitchen and bathroom on the other. Another popular layout is the split level, where the living area is on one level and the bedroom and bathroom on another. And finally, there's the duplex, which is a two-story version of the single level home. 
Each of these layouts has its own benefits and disadvantages. For example, the traditional layout is typically cheaper to build than other options, but it can be less spacious. The split level layout is more expensive to build, but can offer more space, as well as both a living area and bedroom on different levels. The duplex layout is the most expensive option, but it can also offer the most space for your money. Ultimately, what you decide to put in your 2 bedroom house floorplan will depend on your personal preferences and needs. But whichever layout you choose, be sure to take into account your available space and budget!
Common Mistakes To Avoid When Selecting Your 2 Bedroom House Floorplan Design
There are a few things to keep in mind when designing your 2 bedroom house floorplan. Here are a few common mistakes to avoid. The most common mistake is not spacing the rooms properly. When designing your two bedroom floorplan, make sure each room is spaced correctly so that flow between the rooms is efficient. 
This means ensuring there is enough space between beds and furniture, as well as between walls and doors. The next most common mistake is not considering the use of windows and doors. Not all rooms need windows, and not all rooms need doors. If you're unsure whether a window or door is necessary, consult with an expert before making any decisions. Third is not considering the layout of the bathroom and closets. A good layout for a two bedroom floorplan includes a bathroom on one side of the hallway and bedrooms on the other side. This way, everyone in the household can easily access both bathrooms and their closets without crossing paths unnecessarily.the next common mistake is not taking into account future needs. A two bedroom floorplan isn't just for today - it's for tomorrow, too!
Consider future needs such as changes in family size or what kind of renovations might be needed down the road. This way, you can make sure your floorplan will still work well years from now. Proper planning is required to avoid these mistakes. Also, make sure to discuss and ask questions from your construction company or contractor. 
Advantages Of 2 Bedroom House Floorplan Design
There are pros and cons to every 2 bedroom house floorplan design, so it's important to consider what you're looking for before picking one. Here are a few things to keep in mind:Pros of a 2 bedroom house floorplan design:
Plenty of space. A two bedroom floorplan allows for plenty of room to spread out, which is great if you're looking for some privacy.
Easy access to both bedrooms. Both bedrooms in a two bedroom floorplan are close enough together that you won't have to walk all the way across the room to get to them. This is especially handy if one of your bedrooms is smaller than the other.
Flexibility. Since a two bedroom floorplan can be configured in many different ways, it's perfect if you want some flexibility in your home decorating choices. You can mix and match furniture from one room into another without having to worry about it taking up too much space.
Budget-friendly option. A two bedroom floorplan is usually less expensive than a three or four bedroom house, which makes it an ideal option for those on a tight budget.
How Much Does A 2 Bedroom House Floorplan Cost?
The cost of 2 bedroom house floorplan designs is determined by a number of factors. The major factors include the size of the entire plan or how spacious you want your home to be. The other factors include the style of 2 bedroom house floorplan you want to adopt and the type of materials you'd prefer to use.
A 2 bedroom floor plan can range from about $100,000 to over $300,000. However, the average price for a two bedroom floor plan is around $175,000. This price can vary depending on the location and the features that are included in the floor plan. A two bedroom floor plan will typically include an upstairs bedroom and a downstairs bedroom. The upstairs bedroom will most likely be larger than the downstairs bedroom. The second bedroom in a two bedroom floor plan can also be used as an office or a guest room. When considering a two bedroom floor plan, it is important to consider your needs and what you want in a home.
Choosing the right floorplan for your new home can be a daunting task. Thankfully, we've been able to discuss the keynotes to lookout for when settling on 2 bedroom house floorplan designs for your home. 
This should help you get started on making the best decision on your 2 bedroom house floorplan designs. It can be hard to determine exactly what kind of floorplan design you want for your new home. Whether you're looking for a spacious layout or something more intimate, there are plenty of 2 bedroom house floorplan designs to choose from. Be sure to take the time to look at each one and find the perfect option for your needs. And don't forget about additional features like walk-in closets and balconies – they can make a big difference in how comfortable and livable your home is.