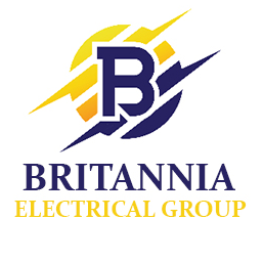 Britannia Electrical Group (NICEIC)
Liverpool, Merseyside
Landlords and Estate agents EICR Reports. All work insurance backed. With 30 years experienced NICEIC Approved Contractors (All work completed by qualified Electricians) The certification is completed on the job (sites) EV Installer
Book your appointment
Get instant prices now!
Choose your services:
Required field!
We're sorry, you do not qualify for the government grant.
Continue and find the best installation prices in the UK.
Congrats! You qualify for a government grant!
You could save up to £350 with a government grant for your charger.
Monday:

08:30-15:00

Tuesday:

08:30-15:00

Wednesday:

08:30-15:00

Thursday:

08:30-15:00

Friday:

08:30-15:00

Saturday:

Closed

Sunday:

Closed
Book online 24/7
Quality 98.9%
Reliability 97.9%
Price 96.9%
Schedule 97.9%
Behaviour 98.9%
Cleanliness 100%
Really helpful company
Rod P.
Excellent service. Everything done as expected in time given . No complaints from my tenant. Job well done.
Colin S.
Roy was great. Was on time, nice to chat to and very helpful and knowledgable. Would work with again!
Chris H.
Excellent service and would recommend My Constructor
Praful N.
Excellent service and would recommend My Constructor
Praful N.
Brilliant service, simple to use. Paul who came to do our electrical safety certification arrived on time, was a very polite experienced professional, he didn't blind me with science, he explained in layman's terms any questions I asked. He left our apartment as clean and tidy as he found it, I will certainly be using this service again, and hopefully if we require any electrical work in the future, hopefully Paul will be takin the job.
John B.
Britannia Electrical Group were excellent. Great contact and work completed quickly.
jane r.
Appointment easy to book, service great. Would & have already recommended.
Vincent D.
Excellent service from booking to the issuing of the certificate. I needed to change the time of the appointment which was very easy to do. Would highly recommend
Lynn K.
Roy was excellent very thorough and good advice provided.Would recommend. Thank you
Sharon M.
Excellent service would recommend
Colin B.
Friendly, efficient service.
Paul D.
Very quick reasonable price Very professional and friendly
June A.
excellent service highly recommend thanks roy
Peter S.
Fantastic service, first class in every way! Professional, efficient and very competitive pricing. Would definitely recommend and will be using again!!
Anthony B.
The inspector arrived punctually. He explained what he was doing throughout and explained the outcome of the inspection clearly. He was courteous, professional, polite, respectful and helpful. He completed the inspection within the time span which he gave at the beginning of the meeting.
Roisin R.
Very good service both on the telephone and from tradesmen, deffo ten out ten for everything, would deffo recommend them without hesitation.
Pauline T.
Good report provided but the quote for remedial work was very high
Sean D.
Will use again. Very good service
Sharon H.
Everything as expected. Gave sound advice and carried out some tasks. As a result I have rebooked for another property.
Colin S.
Super good service. Arrived on time. Fixed a small issue on site without ripping me off for a re-certificate. We all know the importance of finding someone trustworthy and honest. Look no further.
Bo Z.
Very good service from Ron according to my tenant who said he was very professional and carried out teh work to a high standard.
Mark H.
Good service all round and job got completed to a high standard and would definitely use this firm again.
Mark H.
I havent recieved my EICR certificate which was done on 02/10/2020
Rosaline M.
On time and thorough. Very professional. Uploading the certificate took just over a week but was done properly. Would recommend
Peter H.
I wasn't personally present so I cannot really assess the work. The only comments are that the electricians should have returned the keys to the estate agent on the same day and the certificate could have been submitted within 48 hours.
Mariam M.
Took 7 days for certificate to arrive, couldn't be bothered to answer an email or telephone call. Message left on answer phone, didn't respond.
Colin S.
said cert would be done same day, only received a week later
Laura K.
Show all...