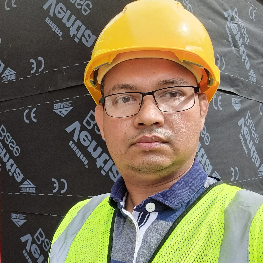 London, Greater London
NAPIT Registered Professional Electrician. Qualifications include: NVQ L3 in Electrical Installation, L3 Inspection and Testing (2391-52), L3 18th Edition: BS7671, DEI (Competent Person). All works are done to the very high standard at customers' optimum satisfaction.
Book your appointment
Get instant prices now!
Choose your services:
Required field!
We're sorry, you do not qualify for the government grant.
Continue and find the best installation prices in the UK.
Congrats! You qualify for a government grant!
You could save up to £350 with a government grant for your charger.
Monday:

10:00-20:00

Tuesday:

10:00-20:00

Wednesday:

10:00-20:00

Thursday:

10:00-20:00

Friday:

10:00-20:00

Saturday:

09:00-20:00

Sunday:

10:00-20:00
Book online 24/7
Quality 98.3%
Reliability 98.3%
Price 96.6%
Schedule 96.6%
Behaviour 98.3%
Cleanliness 98.3%
Rez was very helpful. He sorted out all little things and issued certificate without any problems. Rez is very friendly and well mannered.
Wojciech S.
Rez was excellent, efficient and punctual. I would certainly recommend him for his commendable service.
Sandra p.
Rezaul was punctual and efficient, and provided good recommendation for ongoing testing/maintenance. Thoroughly recommend.
PX G.
Friendly and competant
Louis Q.
I am not often writing rewiews but I must say that I am really I have been working with this company. They were really nice over the phone and the technician who came was really too. He was trying to help me as much as I can and he even fixed a shelf that had nothing to do with the initial job. He was carrying for my house as it was his own house. I recommend this company not 100% but 200%
Olivier N.
He was professional and helpful.
Gena H.
REZ WAS BRILLIANT VERY OPEN AND HONEST IF I WASNT MIVING SO FAR FROM THE AREA HE WOULD BE MY ELECTRICIAN FOR ALL WIRKS THAT I COULDNT DO MYSELF WHETHERE THAT WOULD BE SIMPLE JOBS LIKE CHANGE A LIGHT FITTING OR A WHOLE NEW REWIRE
Neil L.
Kept me informed of appt time and was punctual. Carried out the testing and made some fair recommendations.
Ishan O.
Rezaul was excellent. Second to none service. I will highly recommend and use him again
Jonathan A.
Rezaul was prompt, professional, honest and would communicate with me very well. Answered all my questions. I will definitely use him again and highly recommend him.
Samira S.
Rezaul was punctual and communication was great. He showed and explained to me everything that he was doing. I received the EICR 2 days later. I highly recommend Rezaul.
Stan F.
He was very friendly and honest.
Rookshana C.
Rez was very professional and prompt. Would recommend him to others.
Valentin C.
Rezaul was brilliant, he arrived on time and did and thorough yet efficient EICR examination for my 1-Bed flat. He is very knowledgeable on his trade. I received the report 2 days later which was a very quick turnaround. I am extremely happy with his service and I would highly recommend to all! Thank you!
Raif H.
Very easy and simple transaction! Always good to experience an honest contractor
Botan H.
I was quoted 750 pounds for 2-3 hours of work. The quote was for installing 2 consumer board where material would costs around 100-140 and the rest was for labor. 200+ pound for per hour of work. I thought someone was giving me a quote for recruiting scientist for submarine ship deployment. What a joke!!!!
abdul m.
Show all...