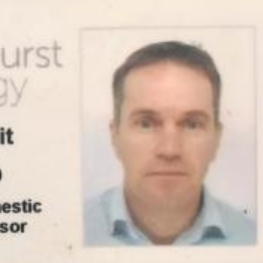 Newcastle upon Tyne, Tyne And Wear
I am a Domestic Energy Assessor, and Retrofit assessor based in Newcastle.  I cover the Newcastle and Gateshead areas supplying EPC assessments and floor plans, for landlords and owners. I take pride in my work and the quality and accuracy of my reports.  I am meticulous with appointments and you never have to worry about waiting all day for me call, as each appointment gets given a time slot.
Book your appointment
Get instant prices now!
Choose your service:
Required field!
We're sorry, you do not qualify for the government grant.
Continue and find the best installation prices in the UK.
Congrats! You qualify for a government grant!
You could save up to £350 with a government grant for your charger.
Monday:

07:30-15:00

Tuesday:

07:30-15:00

Wednesday:

07:30-15:00

Thursday:

07:30-15:00

Friday:

07:30-14:00

Saturday:

Closed

Sunday:

Closed
Book online 24/7
Quality 98.1%
Reliability 100%
Price 99.3%
Schedule 100%
Behaviour 100%
Cleanliness 100%
Professional, prompt and friendly service. Highly recommendable!
Andrea H.
Punctual, polite and efficient. Great communication,fair price, job done! Thanks
Wieslaw O.
Highly recommend Darren Tait, he was punctual, courteous, professional and efficient. The EPC was available within 24hrs, and the price was very good. A great service and value for money would highly recommend Darren.
Julie N.
Excellent service. Would use again.
Robert L.
Excellent service very friendly and polite. Thankyou Darren. Would definitely recommend.
Emma C.
Darren was exceptionally friendly, honest and professional. I would not hesitate to use his services again - A* service!
James P.
Darren was extremely professional. He called the day prior to introduce himself and was very informative on the day. Would highly recommend.
Shelly D.
Friendly and efficient. Highly recommend.
Liam C.
Darren was on time very friendly .He was very professional.He explained everything in detail what he was doing.
Margaret R.
Very good service
Robert T.
Great survey, friendly and professional!
Paul T.
Efficient and got in contact ahead of the appointment to explain the process. Super!
Adele R.
1st class service well recommended
Frank K.
Very prompt professional service. Good value for money.
Edward B.
Great all round. Thank you Darren
Mick D.
Darren was professional and friendly and I highly recommend him.
Mark T.
Darren turned up exactly on time, and was very professional in everything he did. I can totally recommend him.
Alf J.
Darren was on time, professional, took 20 mins, the EPC was on the public site less than 24 hours later, great price £50. 5 star customer service - highly recommend
Terrie P.
Darren was very professional throughout. Explained everything at the start. Very prompt. Would happily recommend to family and friends and would use his services again if required.
Jane A.
Darren is a pleasant guy, that just got on with the job in hand. Would recommend for an EPC.
Sandra B.
the 5 stars rating is there for a reason in front of his name. Lovely person , very profesional , punctual, polite , HIGHLY RECOMMENDED .
Narcis C.
Fast efficient and friendly service.
John G.
Very happy with service. Darren was knowledgeable and efficient I had report by the afternoon, great guy, happy to recommend
Carol P.
Very happy with service. Darren was knowledgeable and efficient I had report by the afternoon, great guy, happy to recommend
Carol P.
Fast and reliable service with the report available the same day! Highly recommended
Sean D.
Darren is so professional but wonderful to deal with. Called me the day before to confirm and was bang on time. Friendly, considerate (not many tradespeople voluntarily remove their shoes when coming into your home!) and the service was so prompt. Wouldn't hesitate to recommend. Lovely chap and got the job done fast. Thank you Darren.
Tanya H.
Excellent! Arrived as promised, professional and courteous, documentation arrived super quickly. A great service offering.
Andrew L.
Have to say Daren was so professional arrived on time completed the EPC and e mailed me a copy the same day. Which meant my new tenant could move in earlier. Really nice guy.
Claire M.
Excellent service - very professional
Elaine C.
Great quick appointment time, certificate received very soon after appointment, couldn't ask for more, superb service.
Beryl A.
Reliable, on time and EPC ready on the same day
Roman O.
Everything was fine can't think of anyway of improving.
Geoffrey S.
Great service, prompt and completed the job in good time.
Chioma O.
Great service at a very competitive price. We received the EPC certificate the same day.
Joanna C.
Darren was there exactly when he said he would be and was very efficient and professional whilst still being very friendly. I received my epc certificate via email the same afternoon. Couldn't recommend Darren highly enough
Ronnie G.
I would happily recommend this Professional to my friends. He was reliable, came on schedule, keeping me informed. He did the job at a good price, left no mess, and was very friendly. He sent the report quickly.
Linda C.
I was very pleased with the the service. Darren was prompt and professional which helped with the process of the house Sale. Thank you.
Val H.
No problems, quick and efficient
Susie B.
Nothing to add. Darren even agreed to change the time of his visit at my request
Elaine A.
Darren was very professional, would recommend to anyone looking to obtain a EPC.
Greg F.
Easy to book an assessor whom gave a professional service . Would recommend My Constructor
Chris M.
Show all...